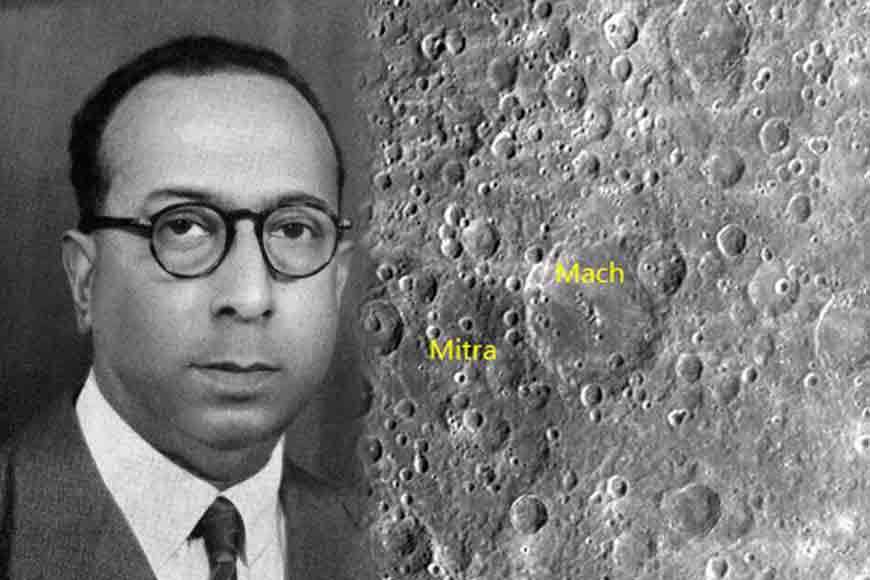 As Chandrayan II has reached close to the moon, it has started sending new images of the moon surface to the Earth. The recent images show a series of craters on the moon. These are called impact craters and the photographs have been taken by the spacecraft from an altitude of 4,375 km. Impact craters happen to be circular depressions formed due to the impact of any celestial body that might have hit the moon.
Interestingly, the orbiter's camera has captured craters, one of which is named Mitra, after a Bengali scientist. The others are known as Mach, Korolev, Sommerfeld, Kirkwood, Plaskett, Rozhdestvenskiy and Hermite.
The Mitra crater with a 92-km diameter is named after famous Bengali scientist Sisir Kumar Mitra, who was the founder of ionospheric science and radio technology in India. Born in Konnagar of Hooghly in 1890, Mitra received the Fellowship of Royal Society in 1958. He was the third son of Joy Krishna Mitra and Sarat Kumari. His father was a school teacher and mother was a doctor in Lady Dufferin Hospital at Bhagalpur in Bihar. Sisir Mitra first went to school in Bhagalpur district and there showed a serious interest in scientific studies. A few years later his two elder brothers died and his father became paralysed, and he would have had to leave school, had it not been for the insistence of his mother, an outstanding woman, that he should continue his education while she supported the family on her earnings from the hospital.
After leaving school he admitted to the T.N.J. College, Bhagalpur, and from there in 1908 to Presidency College, Calcutta, where in 1912 he headed the list of successful candidates for the M.Sc. degree in physics. The Centre for Research in Space Environment of Calcutta University is named after him. Today it is an honour that a crater on the moon is named after this illustrous Bengali scientist.