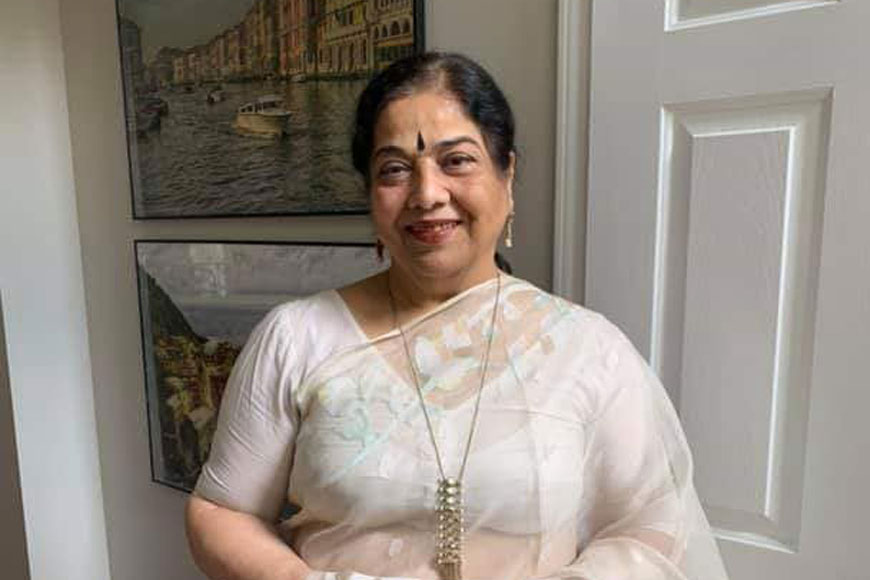 She was just outstanding in the portrayal of an oppressed woman's struggle against poverty, humiliation and desolation in Rudali. Well, we are not talking about Bollywood actress Dimple Kapadia, but one of Bengal's most talented female theatre personality, Usha Ganguly, who played the role of a Dalit woman in her own production decades ago. Today, Usha Ganguly is no more. Her sudden death leaves a deep void in a parallel theatre world that she created with her niche theatre group Rangakarmee.
Just like Rudali's hired mourner, where Ganguly with all her acting prowess brought out the fight of a lone battle, she herself also in real life fought her way up, not just as a director, but also as an actor-activist. Born in 1945, Ganguly made Hindi theatre popular in Kolkata in the 1970s and 1980s, something unheard of before even in this very city where theatre is supposed to have been born. She founded Rangakarmee theatre group in 1976, known for its productions like Mahabhoj, Rudali, Court Martial and Antaryatra. Apart from thespian Shyamanand Jalan of Padatik, she was the only other theatre director to practice Hindi theatre in Kolkata.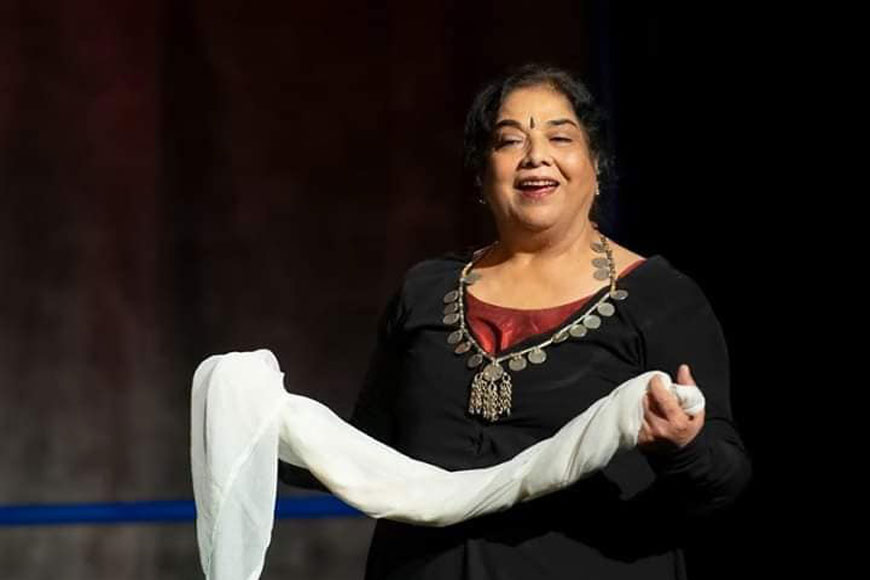 Usha Ganguly was an educationist, a teacher too. Born in Jodhpur, Rajasthan, her family later moved to Kolkata, and studied at Shri Shikshayatan College. She started her career as a teacher at Bhowanipur Education Society College and also started acting with Sangit Kala Mandir. She left a promising mark in her very first play Mitti Ki Gadi (based on Mrichchakatikam by Shudrak), in the role of Vasantsena. She continued teaching as a Hindi Lecturer at Bhowanipur Education Society College, till her retirement in 2008 and practised theatre alongside.
She formed a theatre group, Rangakarmee, that invited outside directors, like M.K. Anvase, who directed Mother, Tripti Mitra who directed Gudi Ghar, an adaptation of Ibsen's A Doll's House, besides Rudra Prasad Sengupta and Vibhash Chakravorty, before she started directing plays herself. Ganguly often recalled her training years under Tripti Mitra and Mrinal Sen. She started directing in the 1980s and soon her energetic style and disciplined ensemble work with young, large casts brought a resurgence of Hindi theatre in Kolkata. Her important productions include Mahabhoj (Great Feast) in 1984, based on Mannu Bhandari novel, Ratnakar Matkari's Lokkatha (Folktale) in 1987, Holi by playwright Mahesh Elkunchwar in 1989, and Rudali (1992), her own dramatised version of a story by Mahashweta Devi, Himmat Mai, an adaptation of Brecht's Mother Courage and notably Court Marital written by playwright Swadesh Deepak.
She also worked on the script of Raincoat (2004) a Hindi film based on O Henry's The Gift of the Magi, directed by Rituparno Ghosh.
In 2005, Rangkarmee was the only Indian theatre group to perform at the Theatre der Welt Festival in Stuttgart, Germany. It staged the play Rudali at "Punj Pani festival" at Lahore in 2006. The group staged its first multilingual production, Bhor about the minds of inmates of a drug rehab centre in August 2010. Usha Ganguly was awarded the Sangeet Natak Akademi Award for Direction, given by the Sangeet Natak Akademi, India's National Academy of Music, Dance & Drama in 1998. She has also been honoured by the West Bengal Government as the best actress for the play Gudia Ghar. Her death is indeed a big loss to the world of theatre and activism through stage plays. May her soul rest in peace.
Image Source - Facebook
Story Tag:
Usha Ganguly, Bengali theatre personality