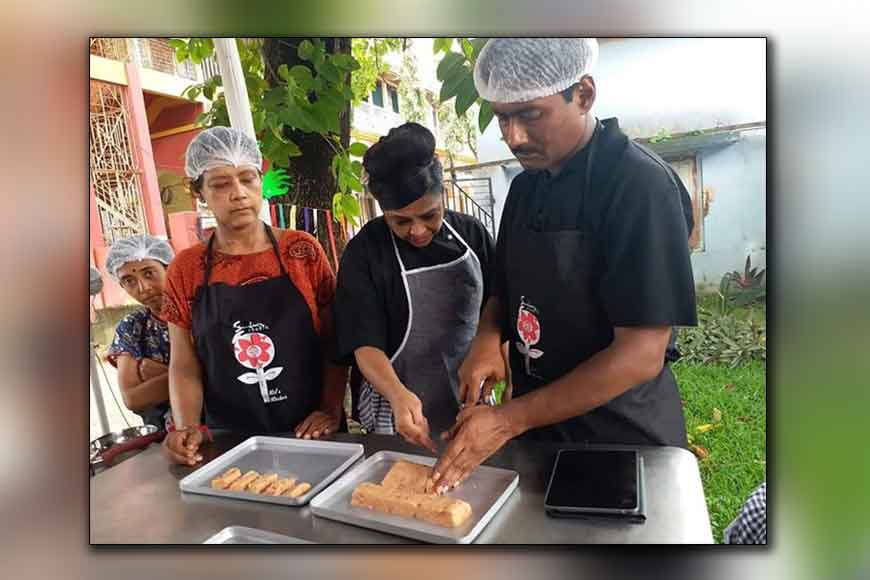 Sanchaiyta Bhattacharjee Alam, popularly known as Chef Sunshine has been able to bring sunshine in the otherwise morbid lives of inmates of Pavlov Mental Hospital. Recently, she conducted a baking workshop with a bunch of women residents of the hospital on behalf of Anjali, a city based mental health rights organization. In this exclusive interview, she shares her sublime experience
• How did you get involved with this project?
While I was in London, I had set up a kitchen with a few friends of mine to teach basic cooking skills to some juvenile inmates. The doctors said that there was a complete change in their mentality because cooking and baking are considered to be great therapy. That really inspired me to do something similar in Kolkata, with Pavlov Mental Hospital where the inmates were also struggling with various mental problems. I approached Ratnabali Roy of Anjali. Anjali is a NGO which has been working very closely with Pavlov for a very long time. She thought that it was a great idea. It seems now that they are churning out cakes for commercial scale. That is how this really came about. This is a very proud moment for me.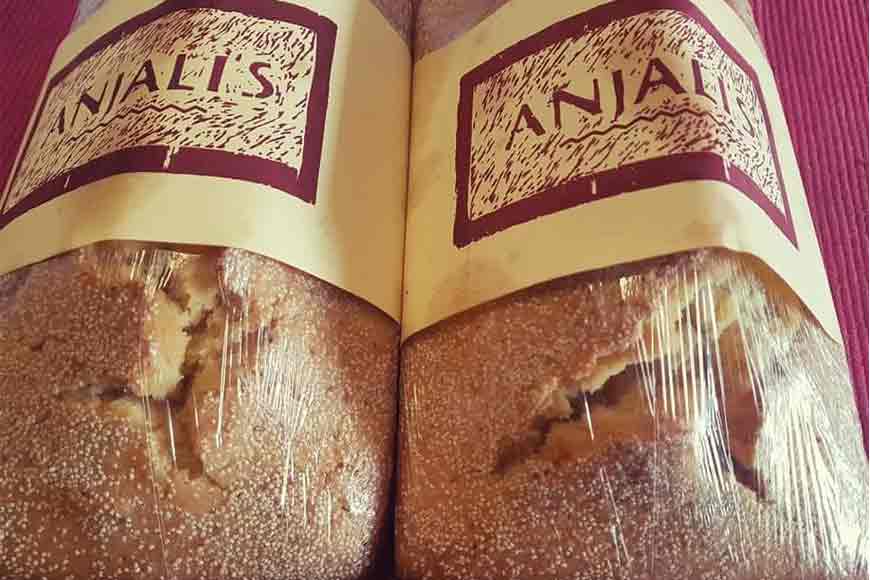 The labour of love of Pavlov's inmates
• How did you execute the project?
I expected the execution would be a real uphill task because I had not dealt with people with mental issues. But I was very pleasantly surprised as they seemed to be very enthusiastic about the classes from the very beginning. Their child-like simplicity touched me and made it easier for me. They seemed to very organized and were also happy regarding the entire project. We spent a whole day baking cakes and cookies. Some of them were brilliant. One or two of them who could not read, memorized the entire recipe. It was not as difficult as I expected it to be. It was in fact, a joy to work with them.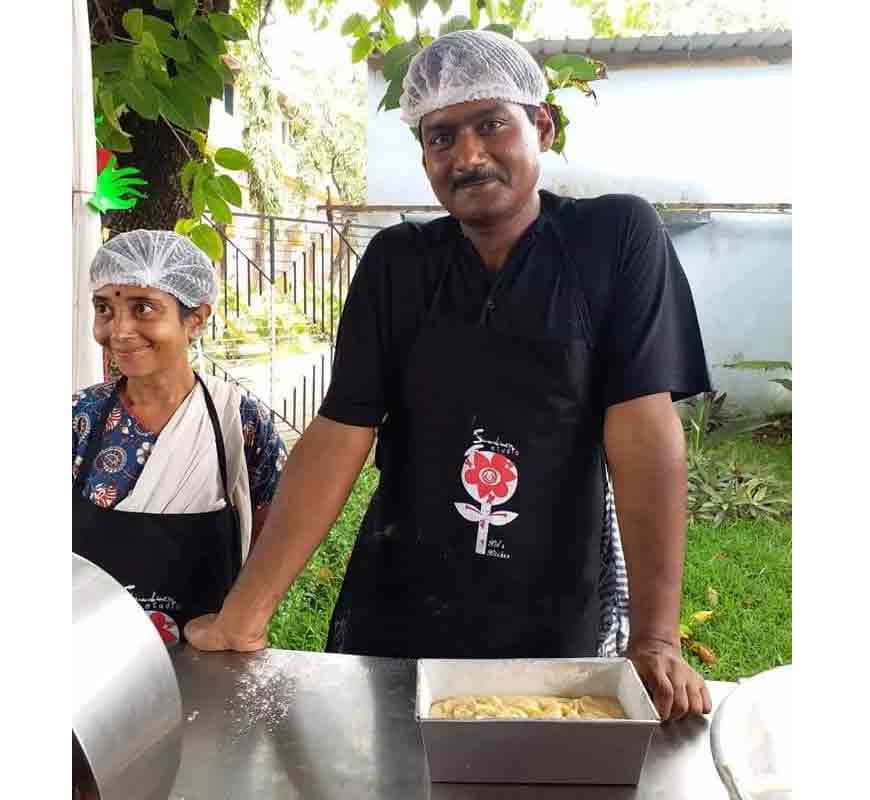 Baking makes the inmates smile
• Who were the participants?
The participants were from the women wing of the mental hospital. There were about seven or eight of them. We worked throughout the day. I even gave them a microwave oven, so that they could bake themselves. Now, I hear that they have bought a bigger oven and are working very hard to replicate what they had learnt.
• What did they make?
The inmates made a plain cake, a complicated marble cake and three types of cookies. It was their first attempt in baking. Each step was completely new to them and they enjoyed the process thoroughly.
• Was it a one-time session or have you done this before? Do you wish to replicate again?
It was a one-day session. We intend to take this forward and go into more complicated work and getting them a kind of a proper bakery to work in. This is because I believe that this would make them self-dependent once they leave this place. I am really overwhelmed with the effect it has had on them. I am very hopeful that we will take this further and go deeper into this and with the help of Anjali, we will be able to take this to other institutions where cooking and baking would not only be a therapy but also be a means of empowering them. I would like to work with people with other problems as well. I am very hopeful about this endeavor.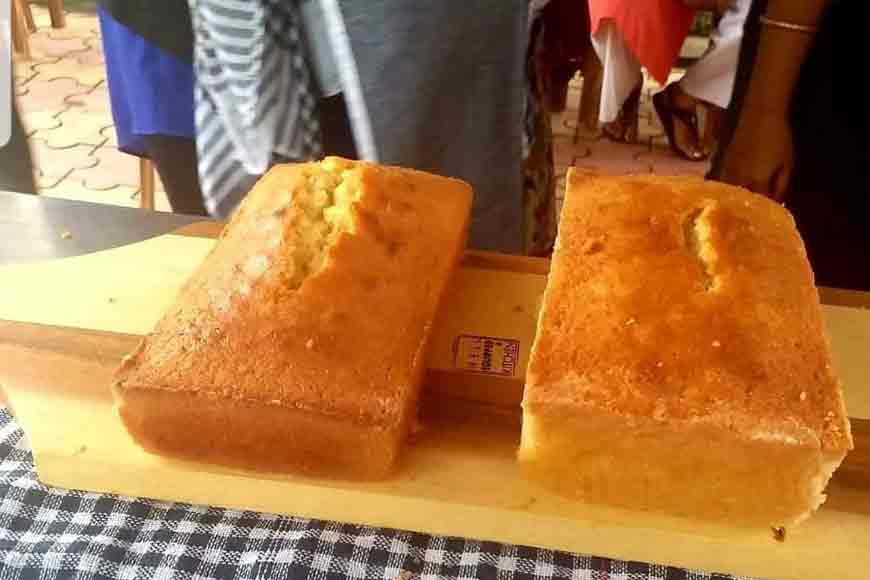 The soft plain cakes with subtle orange rinds made by the inmates
• Do you feel that events like this help patients with mental health issues? Is it a form of alternate therapy?
It is indeed a great therapy for them. They come out of their cocoons and indulge in something creative. They feel that they too are capable of doing something constructive and create something beautiful. They forget about their problems and issues and indulge in happiness. Baking calms them down. You can see the instant reaction on their faces. Their faces had lit up with happiness.