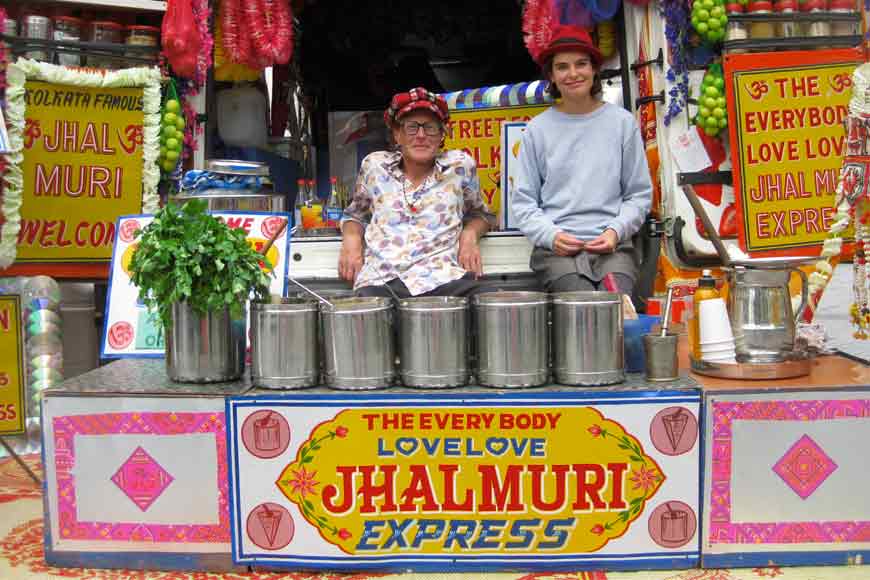 Imagine a firangi on the streets of London deftly whipping up your favourite Jhaalmuri! A closer look relates his story of how Scotsman Angus Denoon had picked up the art of making this tangy Kolkata street food from the city itself. Fifty-nine-year old Angus had been to Kolkata to shoot on the varied street foods of the city. He was an observant man and for weeks he sat with the jhalmuri sellers, picking up the art of making this favourite dish.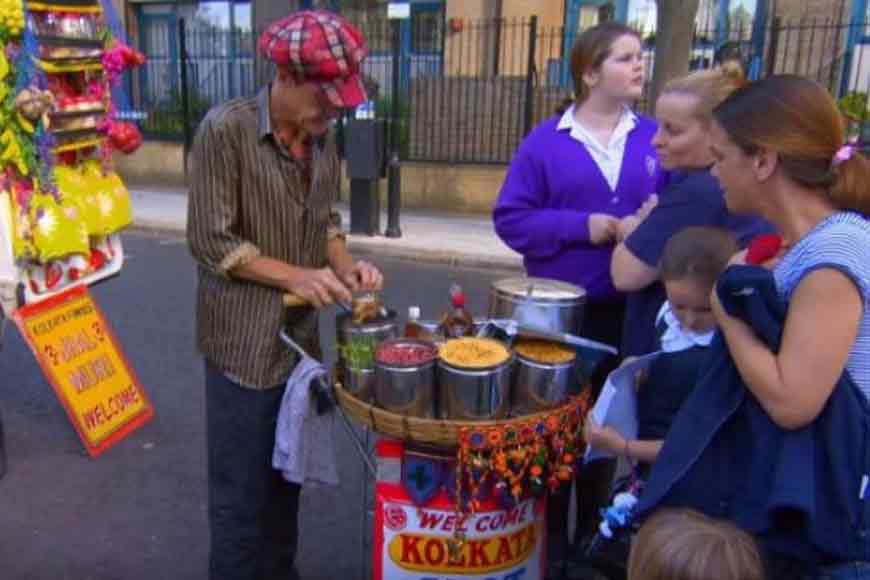 He next returned to UK and started serving Kolkata's favourite street food in Asian neighbourhoods of London and now his Jhalmuri trolley is regularly seen outside the venues of World Cup Cricket fields. And Indian cricket fans in large numbers are making a beeline for his jhalmuri. His trademark is the Jhalmuri Cone which he serves in a rolled up magazine for 3.5 pounds, roughly around Rs 300. For the past 10 years, his colourful trolley is decorated with garlands, cans, Indian fabrics and Bengali signs. He is also called at Indian weddings of Britain. It was his stop-over in Kolkata in 2004 that first brought him in contact with this city's favourite snacks. He had a different notion about the city. He thought he would see people dying on the streets. His association with Mother Teresa's story made him feel the city is still as it was. Instead, he was taken aback to find a vibrant city that sells the best street food of India. He was just blown over.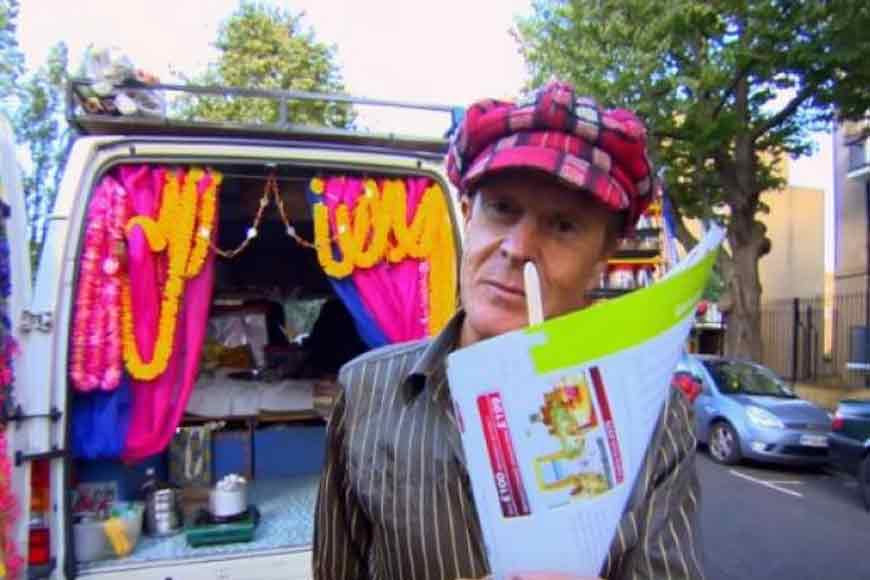 The following year he made jhalmuri for the first time in UK's market town of Totnes. In his own words: 'By then I had filmed a lot of street food of Kolkata and so I knew how to make Jhalmuri. I got some tins and made my own spice mixes. Across cultural differences, everyone enjoyed it.' He also sells Dhokla Chaat, Phuchka shots and Shrikhand and last week he even made a profit of 100 pounds from selling around 60 jhalmuri thongas outside the Oval cricket ground!