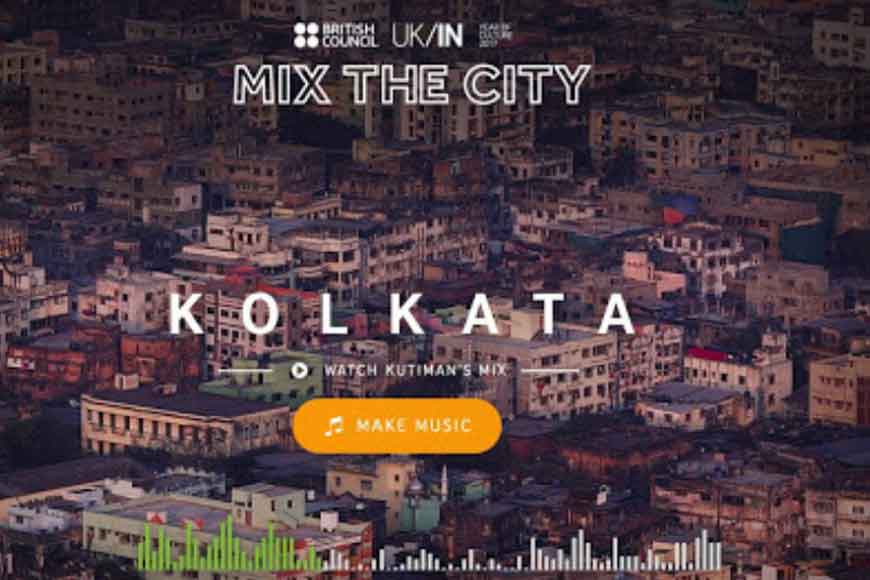 Here's a chance for music buffs to create and share their own unique audio-visual sound-tracks of Kolkata, mixing music samples performed by artists at well-known landmarks across the city on a platform brought none other than British Council. Mix the City Kolkata, is an interactive music platform that connects the city with its music and its people, featuring Kolkata-based musicians such as Tanmoy Bose, Somnath Roy, Kaushiki Chakraborty, Pradyumna Singh Manot, Mainak 'Bumpy' Nag Chowdhury, Deepsankar Bhattacharjee, Subir Ray, Abir Singh Khangura, Varun Desai (Yidam), Rupashree Bhattacharya, Golam Fakir and Punjab Band. Each musician is filmed at a celebrated location across the city including well-known landmarks, arts spaces, neighbourhoods and even hangout zones.
The Kolkata mix has been curated by Kutiman, acclaimed songwriter, producer, mixolo-gist, filmmaker and leading member of the jazz-funk outfit called The Kutiman Orchestra. Kutiman, also curated the first ever Mix the City – for Tel Aviv. The platform is de-signed by award-winning British start-ups, digital content partner Flying Object and technical development partner Roll Studio.
Alan Gemmell OBE, Director India, British Council, was delighted to launch Mix the City Kolkata during this year's Durga Puja – joining the city in celebrating creativity, art-ists and musicians. "We've recorded 12 standout musicians in 12 standout locations across Kolkata and hope that people all over the world use Mix the City Kolkata to create and share a video of the city. It's great to bring this digital, mobile UK-India Year of Culture project to life," he said.
Visit www.mixthecity.com to create your own soundtrack using the sounds of the world.