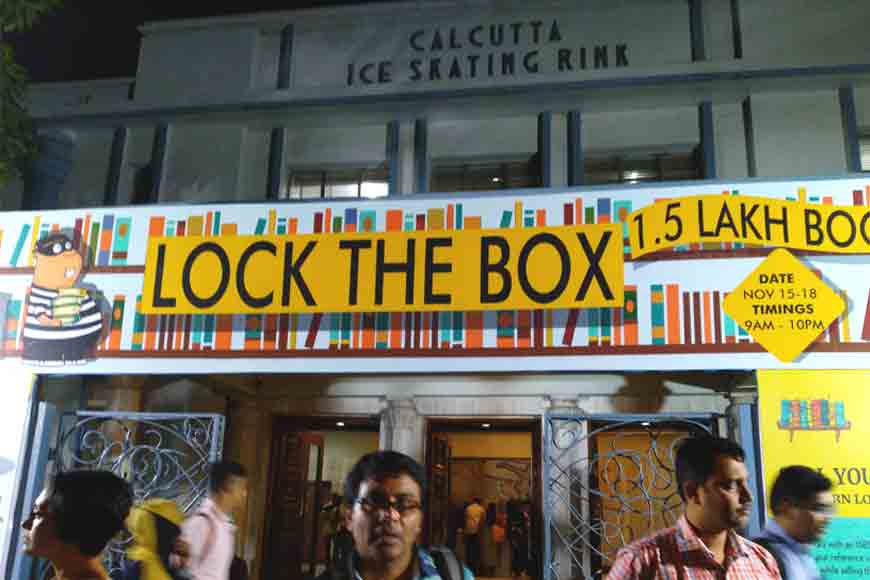 Yes, they did bring loads of books to your door-step and that too at throwaway prices. So, every bookworm, every book lover thronged the Bookchor carnival, the first of its kind in Kolkata. Kolkata's affair with literature has been long, intense and passionate. Right from when this part of the world was called Calcutta, till recent times when it fell into the hands of urban hellhole with ever-increasing technology. Yet, this city resides more in books than anything else and harbours nooks and corners where books are literally worshipped.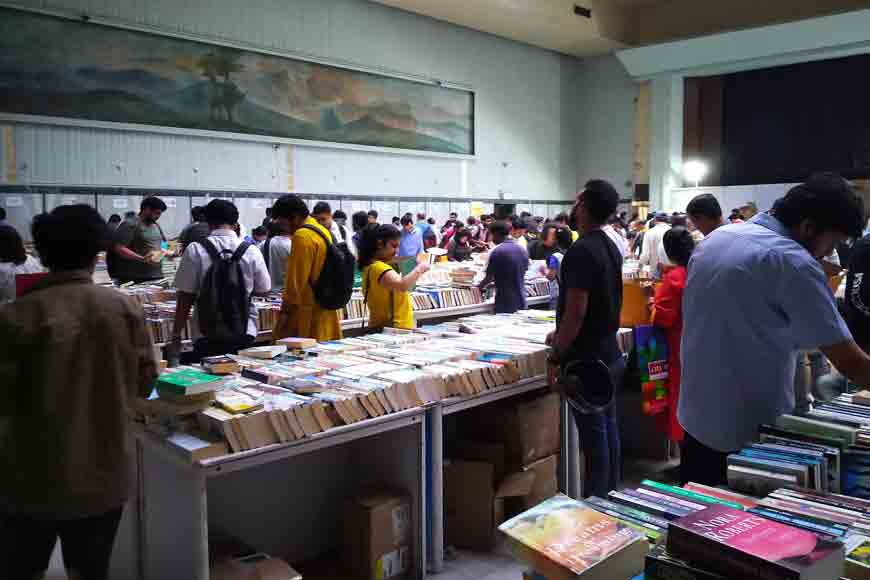 Book lovers grabbing their favourite books
The city hosted an innovative three-day book sale between November 15-18. Bookchor is a national book selling agency which hosted this unique event named 'Lock the box,' where more than 90,000 pre-owned books were available at discounted price. Boxes of different sizes were available at the venue that could be filled with as many books of your choice. Three kinds of boxes of different cost were named after mythical giants. Box 'Odysseus' accommodated 8-10 books and was priced at Rs 999. Around 15-17 books could be piled in Box Perseus, whose cost was around Rs 1,499 while 28-30 books in a Hercules box came at a price of around Rs 2,499. Different genres of books of different periods were available, from Bukowski, Slyvia Plath, Neruda, Garcia Marquez.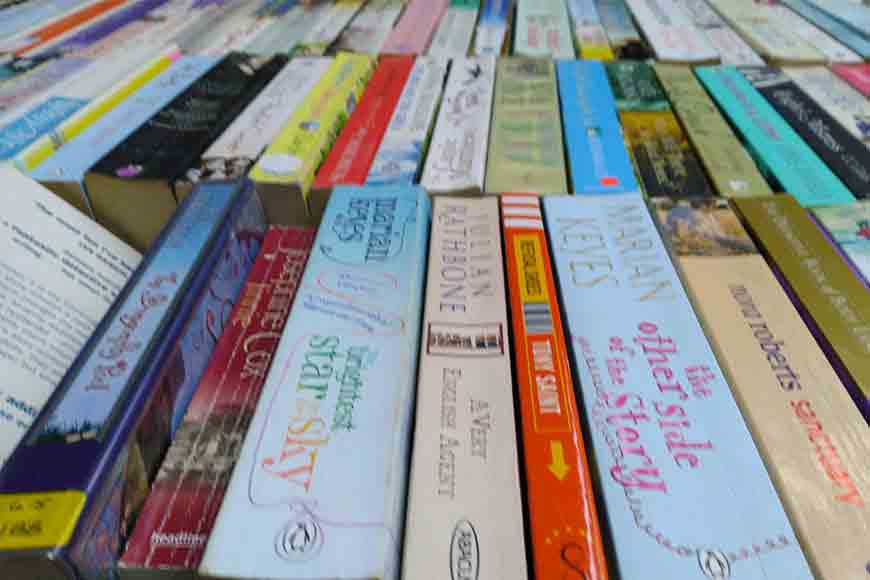 The fascinating books at Bookchor
Shivangi Mukherjee, the head-volunteer of the event said: "This event is extremely unique because you will find a lot of second-hand books but none of them are tattered unlike the ones you get on the streets of Golpark or College Street. There are certain bookstores in the city which sell books per kg. But a box of books for just Rs 2500 or Rs 1000 is an entirely new concept which this city was introduced to. It is our first time in the City of Joy and the kind of response we have received is just over-whelming."
Despite the excitement of finding so many books around, many were not satisfied. "Bookchor happened for the first time in Kolkata and I was super excited about it. There were so many books and if you are lucky, you can set your hands-on actual gems. However, the categorization of the books could have been better. Besides, it was so crowded that browsing through the books was difficult," said Chandrima Samanta, multimedia student of St. Xavier's College. True there was so much jostling for space, that the usual charm of browsing through a book at a book corner and choosing it was next to impossible. Some even complained many books were too old and even though not tattered, pages were missing, or too worn out to read.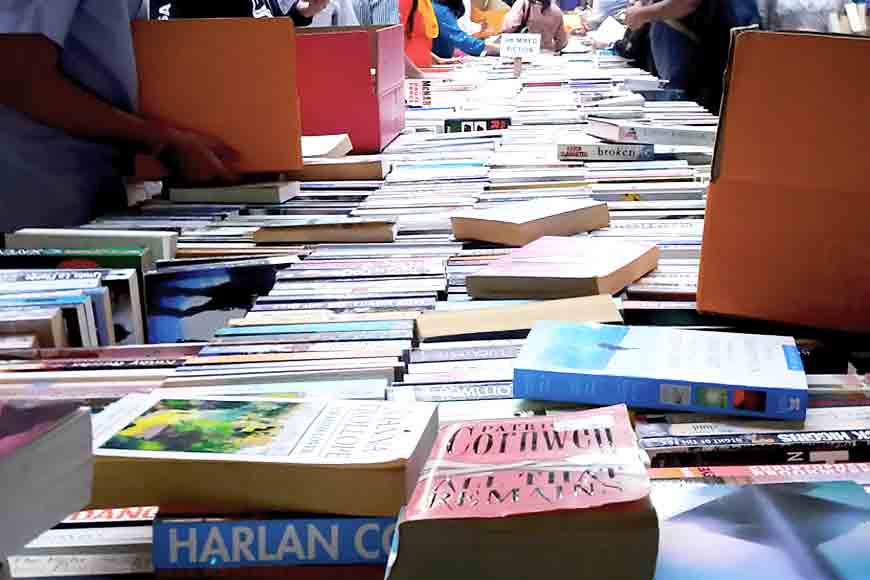 Wide vairety of books to choose
Yet, books can be so refreshing! As Sourajit Sinha, a city-based engineer puts in: "I am usually extremely caught up with my schedule, but the entire concept seemed so refreshing that I could not resist myself from coming here and grabbing all the good books I could lay my hands upon.
That's what probably a world of good books does to most Kolkatans!