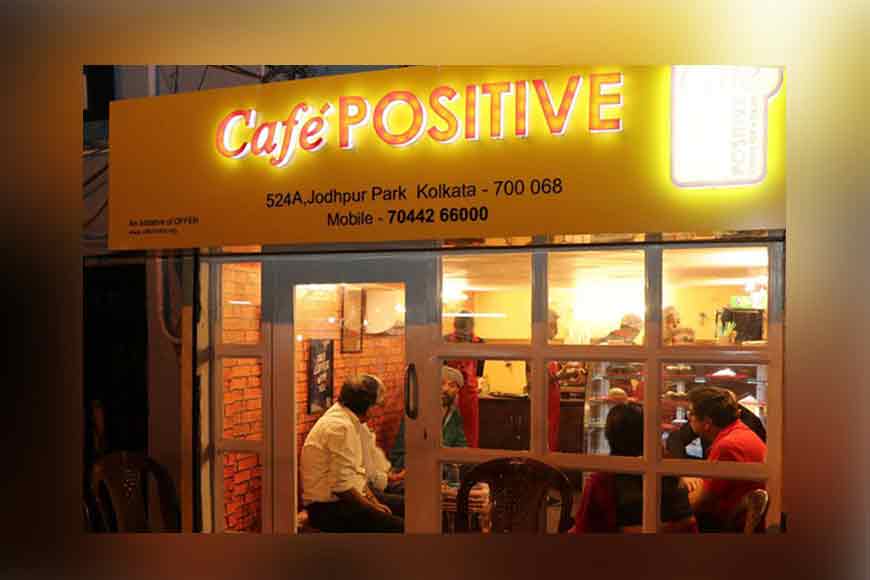 Instead of shunning HIV patients, and confining them to their own homes, Café Positive in Kolkata is one place where HIV is celebrated and all misconceptions about the same is put to rest. Yes, this is the food joint where customers are served by HIV patients themselves to tea, coffee, drinks and other tit-bits. And why not? After all, medically there is no need to attach a stigma to patients who are HIV positive. Even celebrities like the late Princess Diana shook hands with AIDS patients to make people the world over, aware that HIV does not transmit through human contact, rather it does so through blood and unprotected sex. Unfortunately, India and even progressive Bengal, has stigmatized HIV patients in fear of a misconception about transmission.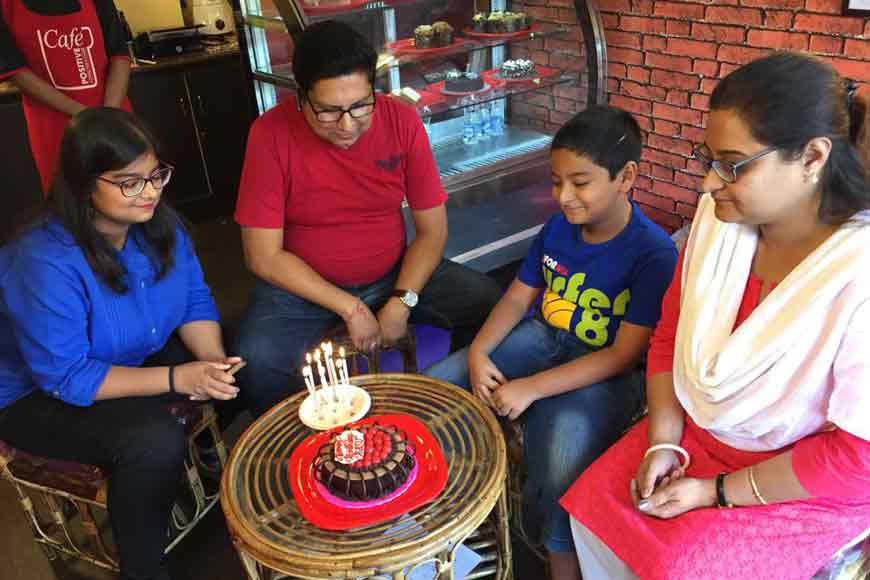 Birthday celebration at the cafe
But Café-Positive has created a silent revolution in the heart of the city. Being the only café in the country employing only HIV+ youths, it is here to make a noteworthy change. Located in Jodhpur Park, this cafeteria has caught a lot of attention because of the very thought behind this concept which does not conform to social taboos. The name 'positive' is self-explanatory which not only reflects the uniqueness of the people running it but also the idea behind the noble enterprise.
The café team has been guided and mentored by Kallol Ghosh, a HIV+ activist and founder director of the NGO, where employees have been recruited. Ghosh says: "I am an activist with an agenda. I certainly hope this café will liberate people from misconceptions about HIV+."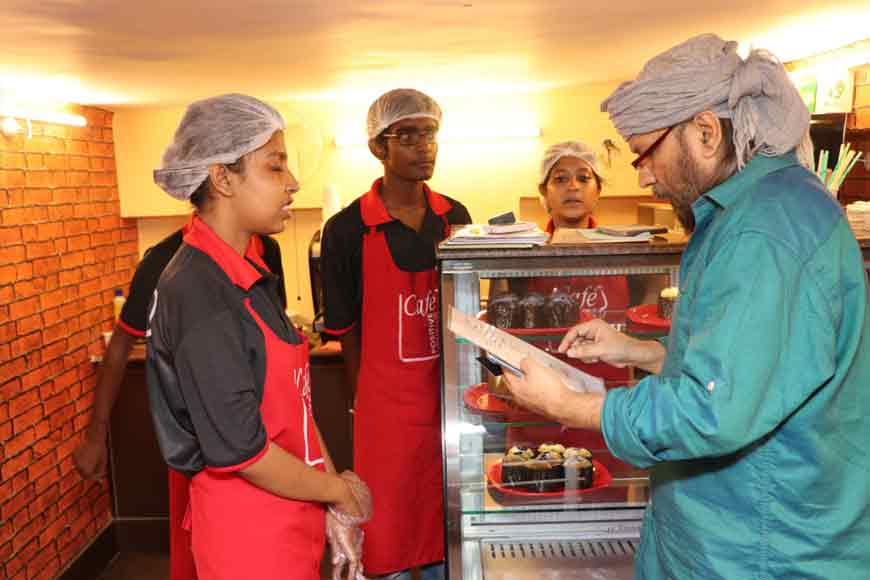 Debojyoti Mishra at Cafe Positive
All the ten employees of the café are teenagers and have had a tragic childhood. The families abandoned them after discovering they are HIV+. Anandaghar, a home for HIV people in South 24 Parganas gave them shelter. The NGO later offered professional training and funds, so that they can run and start a cafeteria on their own. "The HIV-positive people maintain accounts, serve customers and clean tables. The kitchen has hired cooks. It also features glass walls so that customers can have a clear view and fair idea of how food and beverages are being prepared. Moreover, only disposable utensils are used in Café- Positive. Customers also have the option of making their own coffee," added Ghosh.
The café has received immense response from Calcuttans, but their journey hasn't been always smooth. The group guided by Ghosh has faced a struggle for six months when it came to searching for a place for their dream coffee-shop. They faced outright rejection from every quarter and their dream was on the verge of perishing until Indrajyoti Dasgupta, came forward to rent his 12 X 10 ft garage space when he found about the cumbersome struggle of these teenagers.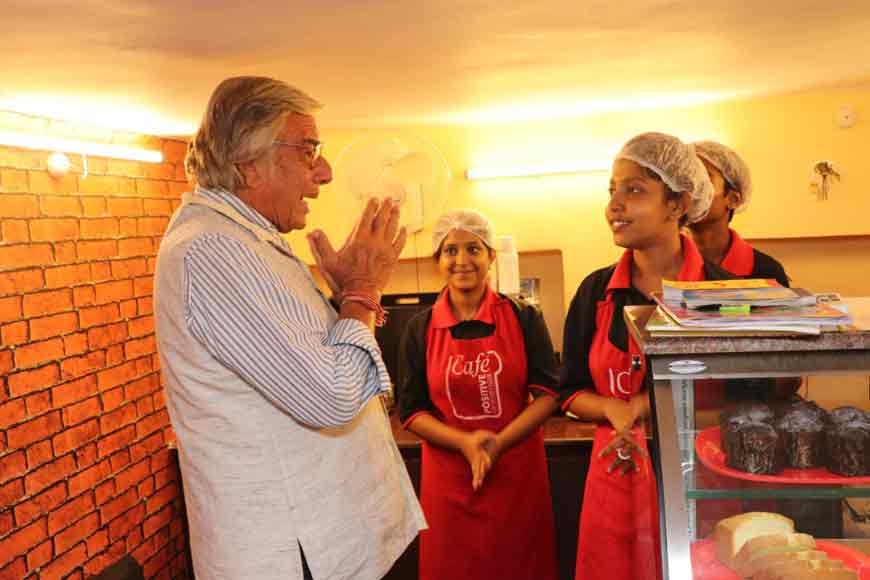 Interaction with the employees
Before the launch in Jodhpur Park, friends of Kallol Ghosh kept no stone unturned to meet the requirements of the café and donated furniture, a coffee machine, a microwave oven and even fridge. The decoration of the interiors was incorporated and designed considering the positive vibrancy that these youngsters wished to spread. Café Positive is an attempt to bring HIV+ patients closer to the society so that their lives turn a new leaf. It is also an endeavour and antidote to make sure that the society breaks free from the redundant preconceived notions about HIV+, extend their support and most importantly, co-exist respectfully and peacefully with each other in the same frame of the society.
Kallol Ghosh is also hopeful about opening six other outlets, all run by HIV+ patients in different parts of the city.