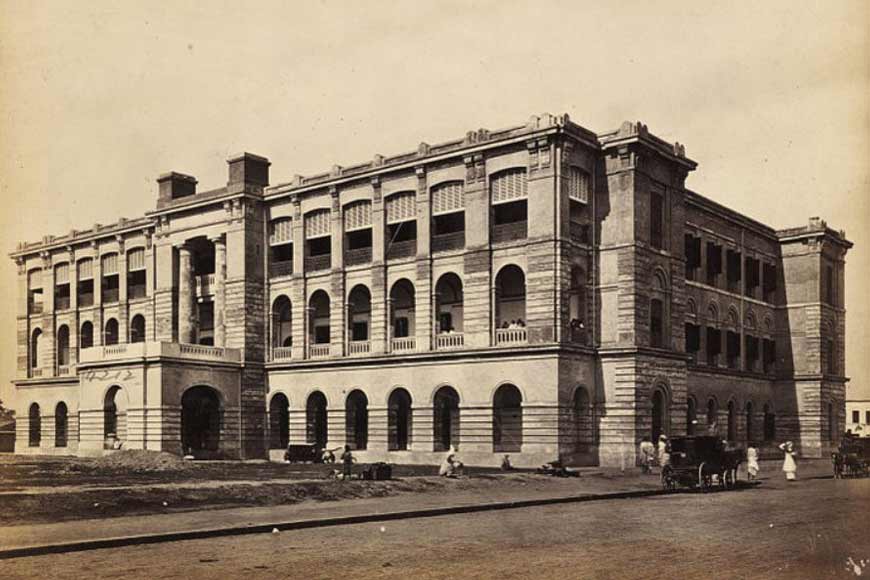 Fourteen heads of state and government and five Nobel laureates. That's the record so far. We are, of course, talking about the venerable University of Calcutta, which completed its 165th year yesterday. True to its turbulent history, the birthday was marked by demonstrations by a section of students demanding more seats on postgraduate courses. But then, Calcutta University (CU) has never been a stranger to demonstrations and agitations.
The wonder of it all is that despite all that, it is still ranked 11th overall on the National Institutional Ranking Framework (NIRF) list for India in 2021, and fourth among universities. As for international rankings, the QS World University Rankings of 2021 place it at 154 in Asia, and at 68 among BRICS (Brazil, Russia, India, China, and South Africa) nations.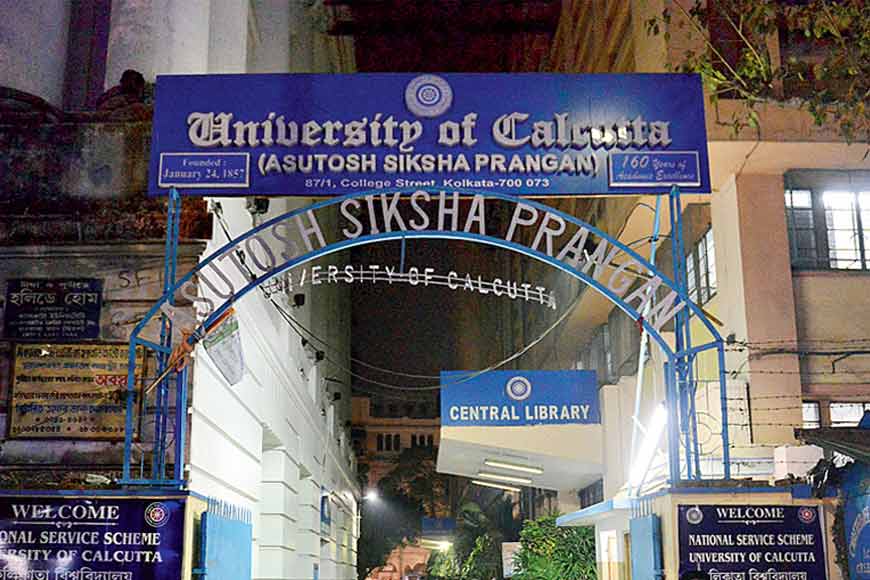 Established on January 24, 1857, the university was the first multidisciplinary and Western-style institution in Asia. In its heyday, it had jurisdiction over a vast chunk of the Indian subcontinent, ranging from Lahore (in Pakistan) to Myanmar. Among its alumni are prominent politicians, social reformers, artists, India's only Academy Award and Dirac Medal winners, many Fellows of the Royal Society and five Nobel laureates. CU also boasts the highest number of successful candidates to have cleared the National Eligibility Test (NET), an essential hurdle for prospective college and university teachers.

The history of this illustrious institution is too vast to contain in one article, so it is perhaps wiser to focus on little known facts that bring the history of CU alive. For instance, the now sadly obscure university anthem, ' Subho Kormopothe Dhoro Nirbhoy Gaan', was written for his alma mater in 1937 by none other than Rabindranath Tagore, at the request of Dr Shyama Prasad Mukherjee (Vice-Chancellor from 1934-38).
Or take the first two graduates of the university in 1858, who outperformed eight fellow examinees in the university's first bachelor's degree examinations. One of them famously was Bankim Chandra Chattopadhyay. Do you know who the other was? The answer is Jadunath Bose (1836-1902), a former student of Hindu College (later Presidency College). Like his batchmate Bankim Chandra, Bose went to become a career civil servant, retiring as Deputy Magistrate of Krishnanagar in 1892.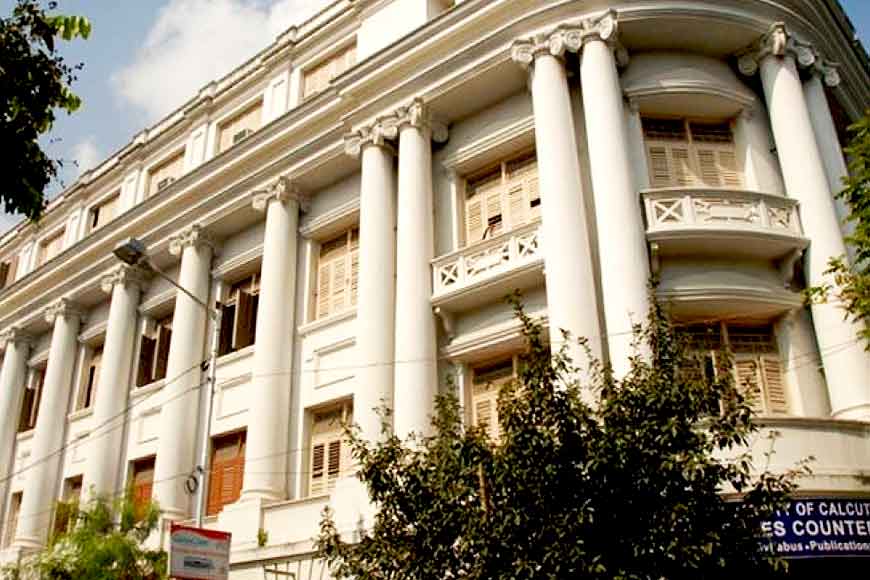 Initially, Calcutta University functioned only as an affiliating and examining body. All academic and teaching work was done in constituent colleges such as Presidency College (now University), Scottish Church College, Sanskrit College and the Bengal Engineering College in Shibpur. In 1866, a grant of Rs 81,600 (roughly Rs 3.20 crore today) was allocated for new land and Rs 1,70,561 (Rs 6.6 crore today) was sanctioned to construct a new building on College Street. This opened in 1873 and was called the Senate House. In 1904, when postgraduate teaching and research began, and the number of students and candidates rose, the Darbhanga Building was erected in 1912 with a donation of Rs 2.5 lakh (over Rs 6 crore today) from Maharaja Maheshwar Singh Bahadur of Darbhanga. Today, Darbhanga Hall is the institution's main administrative building, and is still among the stateliest edifices in Kolkata.
Calcutta University has many firsts to its name. For example, it was the first university east of the Suez Canal to teach European classics, English literature, European and Indian philosophy and Occidental and Oriental history. The Calcutta Medical College, the first medical school in British India, was affiliated with the university in 1857. The first college for women in India, Bethune College, is still affiliated with the university. And from 1836-90, Government Science College in Jabalpur (Madhya Pradesh), the first science college in India, was affiliated with the University of Calcutta.
Here's wishing this grand old institution many more achievements.