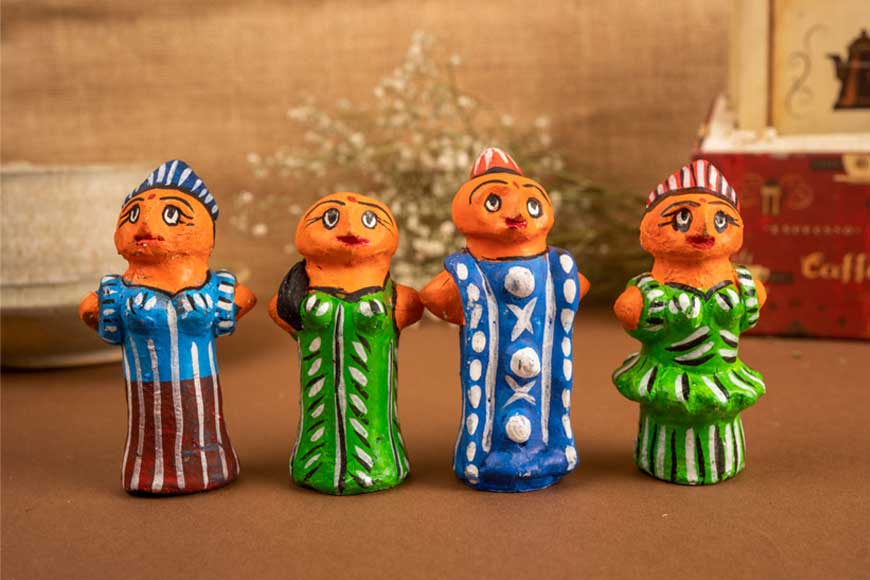 WWe have found it impossible to come up with a catch-all definition for the crafts of Bengal. But we can tell you this much: going through the Crafts section at The Bengal Store, you will gain an excellent idea of exactly how talented Bengal's artisans are. They are also flag bearers of several ancient artistic traditions, all of them designed to show off the rustic yet sophisticated and mystical charms of Bengal to the world.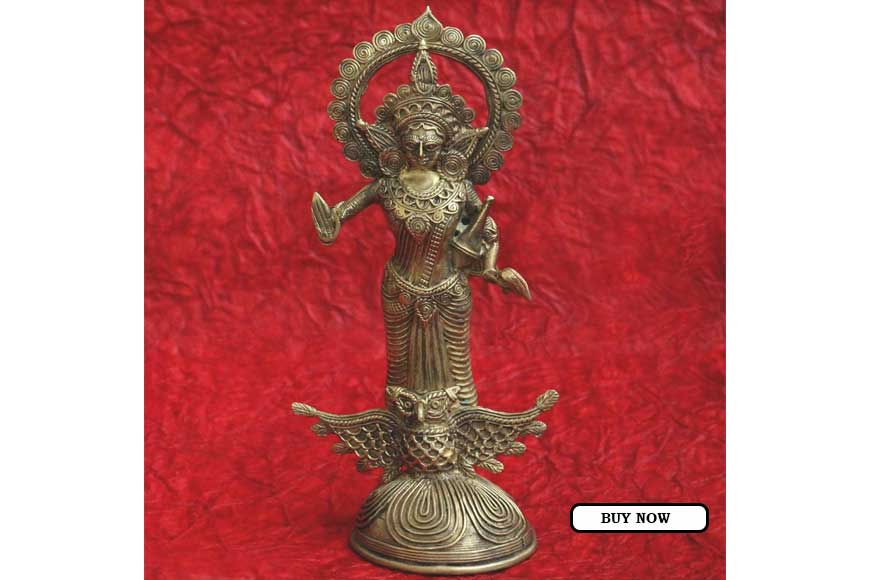 Dokra Goddess Lakshmi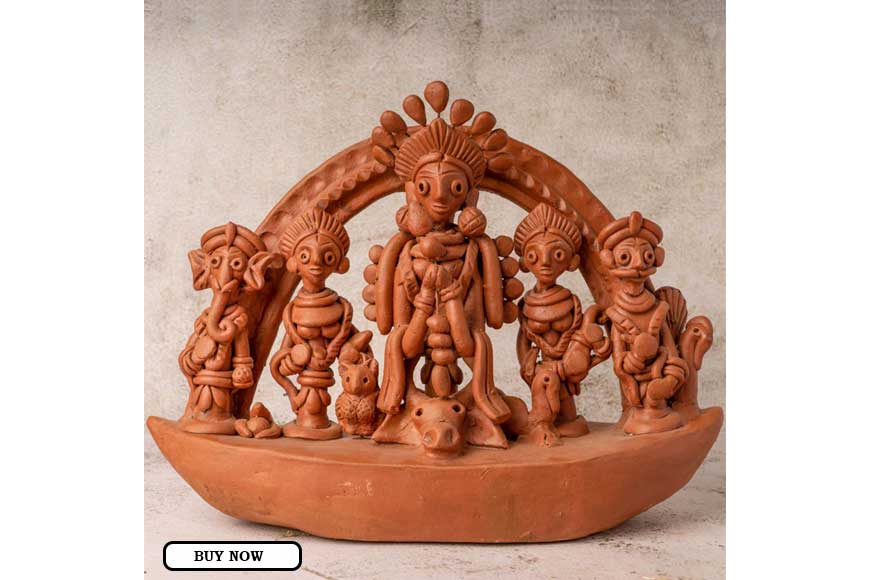 Ek chala Terracotta-Durga
From pottery to embroidery, sculpture to painting, metal craft to grass art, Bengal offers unique craft items, many of which have survived numerous challenges to make it to the present day. Sadly, some of them have not won the battle, and part of our motivation in bringing these items to you is to ensure that the age-old artistry of Bengal remains alive and well. Our collection covers products from all 23 districts of the state, and acts as a documentation of the best it has to offer.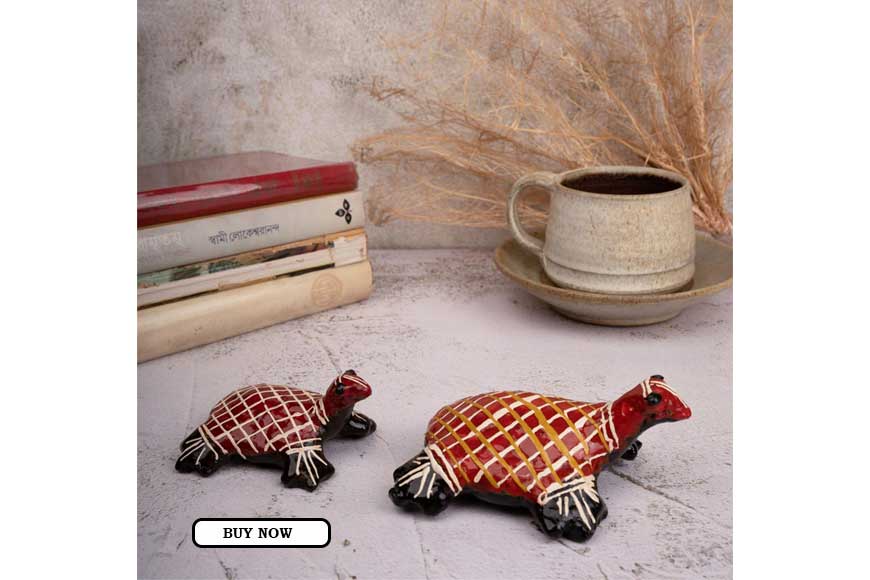 Galar Putul/Shellac Dolls Set of 2 Tortoise figures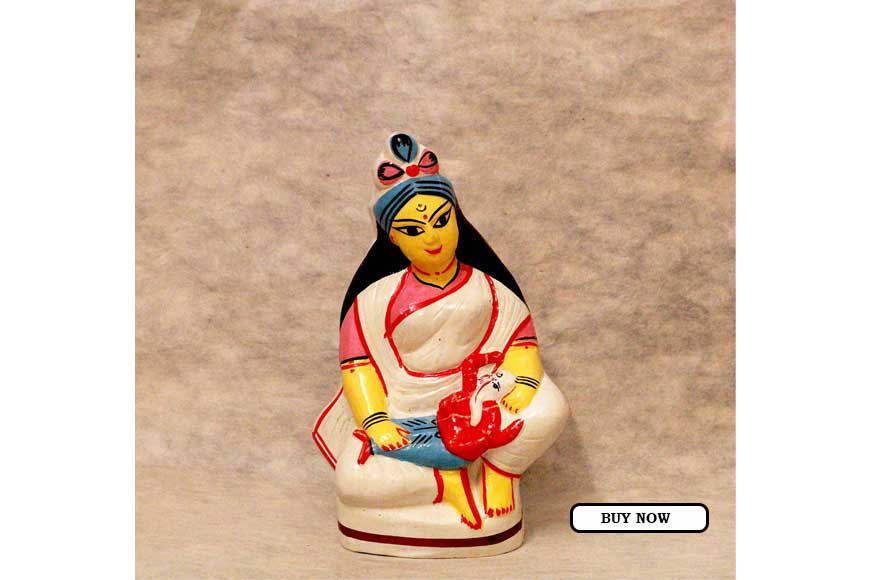 Mojilpur Ganesh Janani
Take our terracotta (burnt clay) items. Over the decades, Bengal's terracotta art has become famous throughout the world, and justly so. Dating back nearly 500 years, terracotta has been the material of choice for artisans and architects of the Bishnupur region of Bankura district in particular, who have used it to create objects ranging from massive temples to miniature dolls. The spectacular detailing that they interweave into all their creations, coupled with their extremely sophisticated stylisation, make their art timeless and universal.
Order Crafts of Bengal online from The Bengal Store - Click Here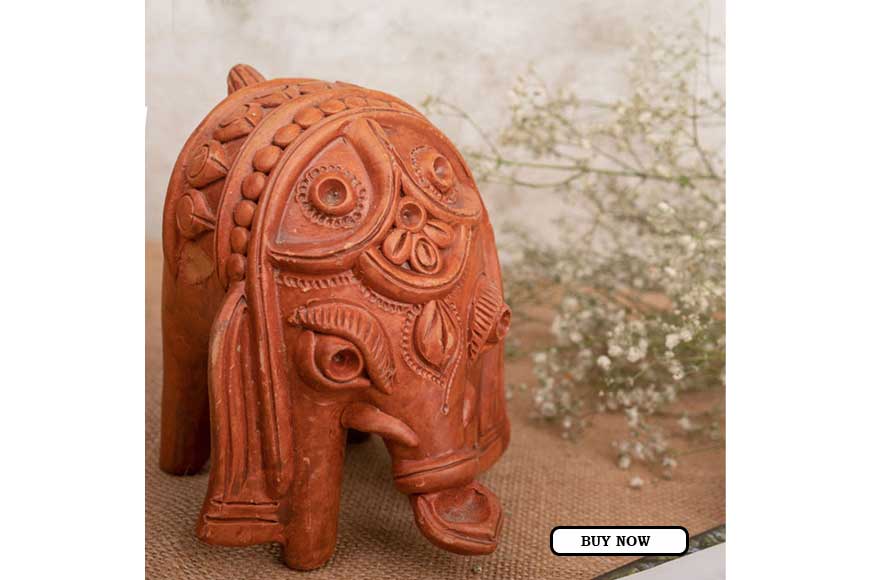 Bonga Hathi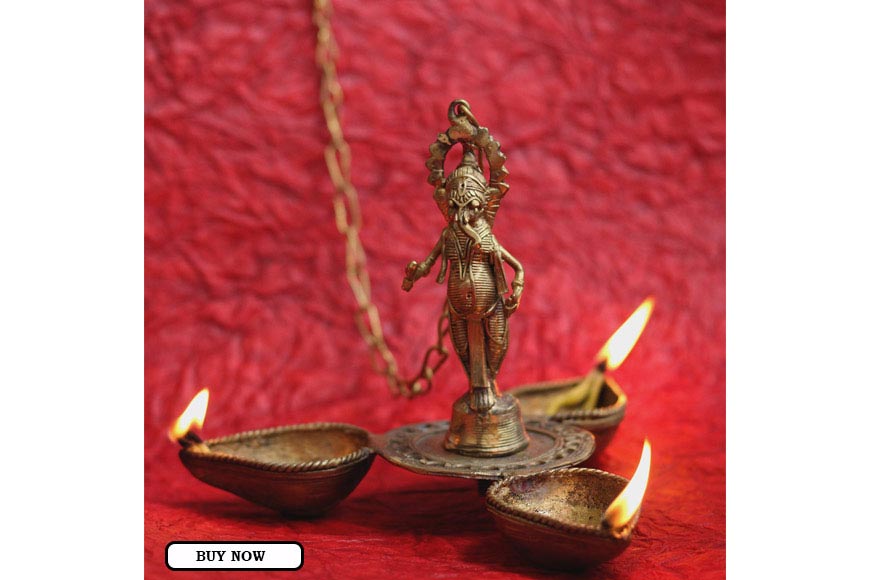 Dokra Shri Ganesh Hanging Diya
Dokra (also spelled Dhokra) is a metal craft that takes its name from the Dhokra Damar metalsmith tribes of West Bengal and Odisha, who use a technique known as 'lost wax casting', perhaps the most famous and oldest example of which is the so-called 'Dancing Girl' statue from the Indus Valley Civilisation. Over the centuries, Dhokras of Central and Eastern India have travelled to diverse parts of India, so that their craft is now more widely available, though West Bengal remains one of the original homes of Dokra. Using their unique technique, these incomparable artisans create statues, jewellery, idols, decorative pieces, and other items that never seem to lose their charm.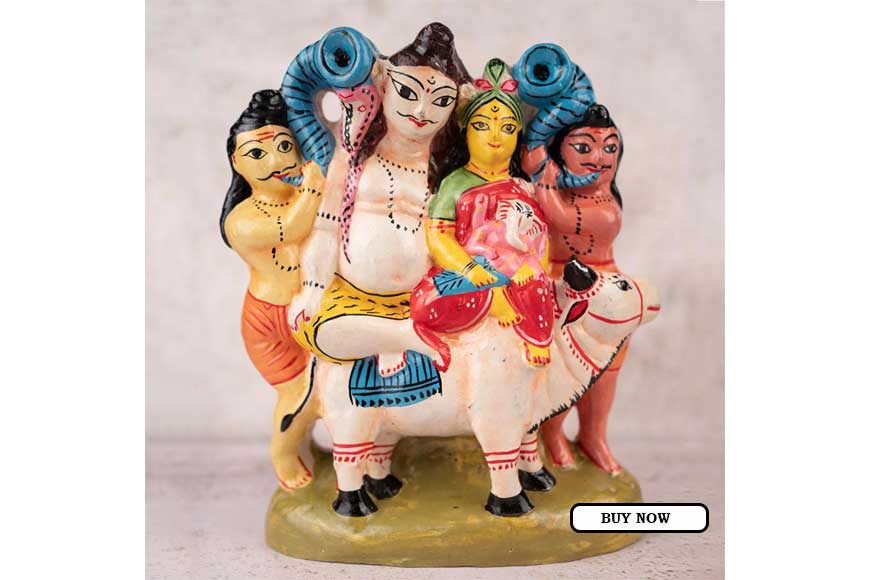 Mojilpur Shiva Parvati family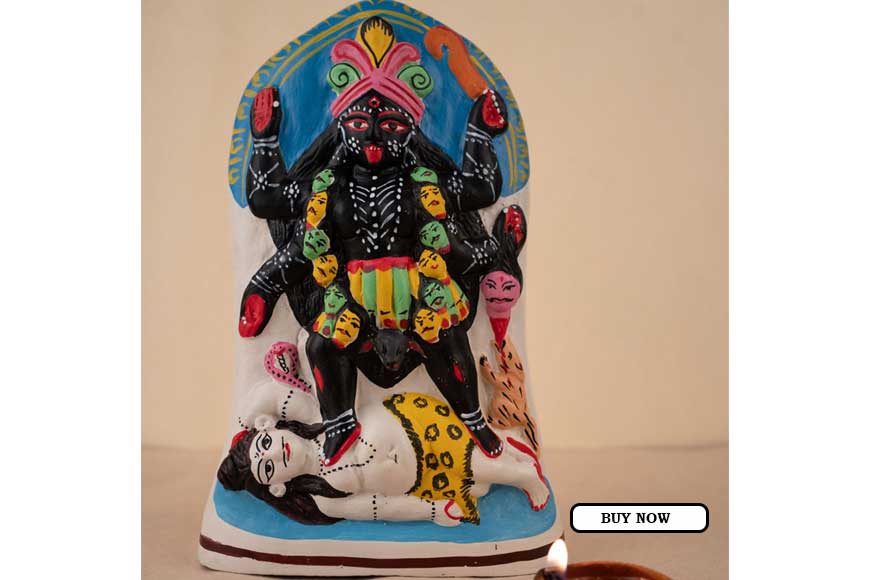 Mojilpur Goddess Kali Blue)
Last but not least, Bengal's immensely rich tradition of clay dolls finds its rightful place in our collection, ranging from Mojilpur (Majilpur) Dolls, fire-clay earthen artefacts of unparalleled, unique beauty, to Heem Putul from Bishnupur, to Galar Putul (shellac dolls) from Purba Medinipur, not to forget the clay dolls of Krishnanagar in Nadia.
Come and see our collection for yourself, and tell us we are wrong to be enormously proud of both our unique Bengali heritage, as well as our uniquely diverse range of products.