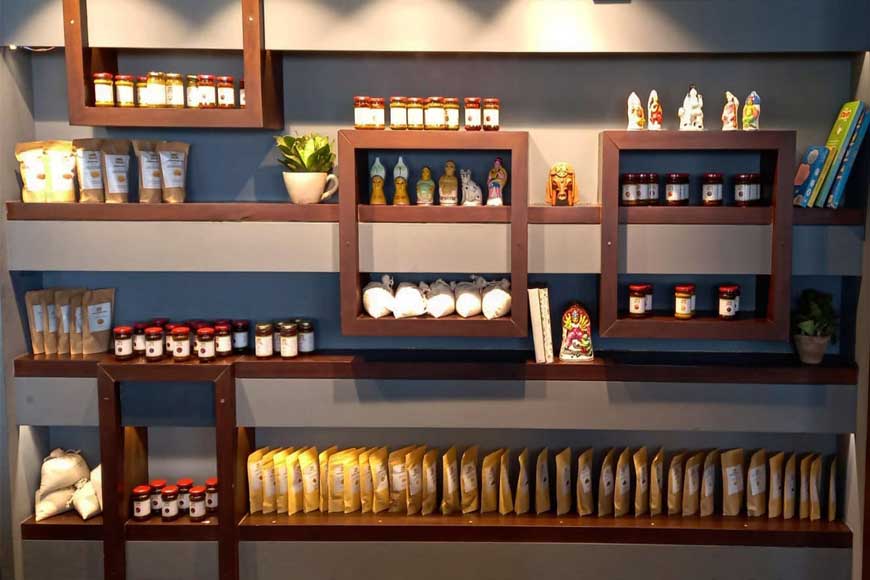 In August 2020, with the world in the grip of the Covid 19 pandemic, chef Vikramjit Roy abandoned his plans to open a large fine dining restaurant and focused instead on a cloud kitchen, to aid farmers, suppliers, and his staff, not to mention his patrons. With the world now gradually limping back to normalcy, and having accepted Covid as a part of life, he is ready with a special culinary experience to celebrate Poila Baisakh, on offer from April 14-17 at fine dining restaurant The Salt House on Shakespeare Sarani.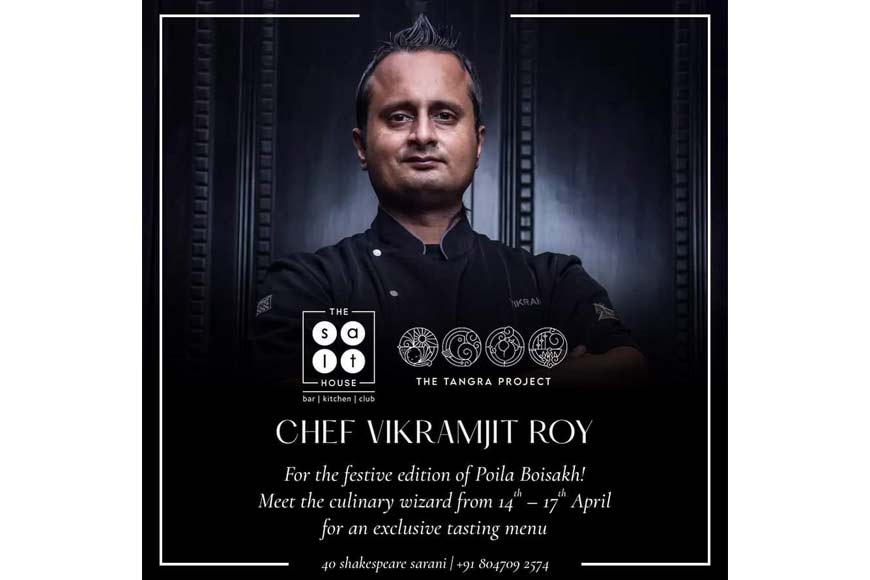 For those so inclined, The Salt House also houses a variety of offerings from The Bengal Store, including various foodgrains, pickles, ghee, honey, condiments, and other wholly organic food products. Alongside you will also find handicraft items crafted exclusively for The Bengal Store by a team of handpicked artisans.
The Poila Baisakh special menu has been prepared in collaboration with The Tangra Project, Roy's fine dining restaurant in Delhi, and will reportedly feature an exclusive combination of local and global flavours thanks to chef Roy, who has acquired a reputation for his special Japanese style cooking techniques.
In an interview with a national daily in 2020, Roy said his most favourite cooking method was braising, the process of cooking meat or vegetables by heating them slowly with oil and moisture in a tightly sealed vessel. "For me, braising meats or vegetables has been something that gives me peace at heart" is what Roy had said. "The entire process right from choosing the right cut, searing on high heat to conceal the pores, to the liquor in which it is braised, to the slow cooking process is deeply satisfying for me."
The Poila Baisakh menu, of course, will not be about braising only. If The Tangra Project menu is anything to go by, it will be an esoteric mix of Oriental, Bengali, and Continental, this last being the specialisation of The Salt House. At Tangra Project, patrons can choose from more than 200 items such as parwal guacamole and chips, haleem on toast, shrimp paturi, kung pao chicken gondhoraj fish dumplings, kancha lonka murgi and Rabibarer mutton curry, and lychee rabri. Whether some of these make their way to the Poila Baisakh menu is for you to find out.
Where:
The Salt House,
6th Floor, Shakespeare Point,
40 Shakespeare Sarani, Kolkata 17
When:
April 14-17, 12.00 noon-12.00 midnight