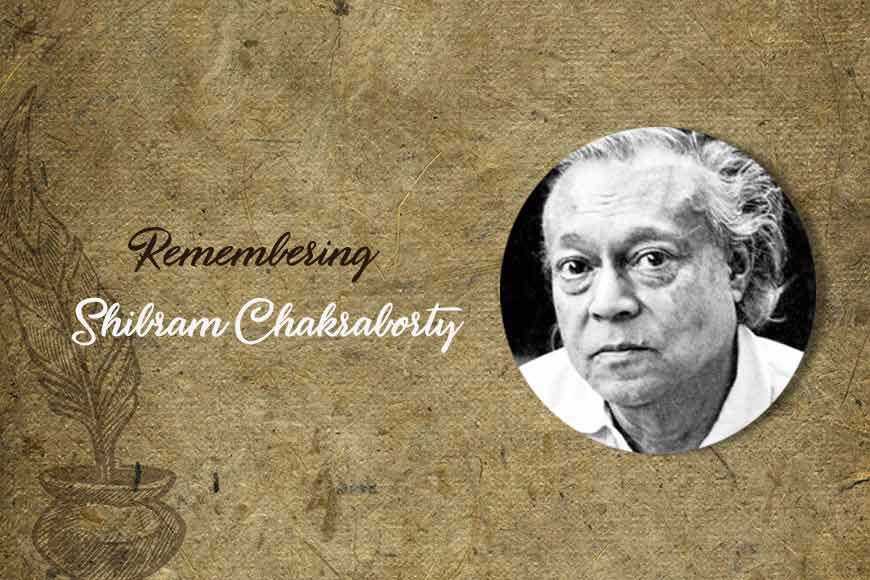 Some people make us smile simply by existing. Shibram Chakraborty, the great humorist born in Kolkata in 1903 on today's date, is one such person. Chakrabarty was born into the well-known Chanchal Raj family, and his father Shibprasad Chakrabarty would often speak of the road and the journey. This created in Shibram a wanderlust and despite coming from a well-known family, he led an extremely simple life. He spent most of his life in the second-floor rented accommodation, only consisting of a bedstead and bedsheet at Muktaram Babu Street in Kolkata. He turned its walls into a hand-written calendar, documenting his time there. He never married and was known as a 'free spirit' and was generous to his friends.
When it came to his creations that even today are a treasure trove of Bengali literature, he did not maintain proper records or preserve the manuscripts even just like he could not sit for his matriculation exam as he was sent to jail for his active role in the Swadeshi Movement. That was the talent as well madness of Shibram Chakrabarty, who despite not studying in a school was knowledgeable in a variety of subjects.

Shibram Chakraborty not only wrote humorous stories, he had a tremendous sense of humour even in his real life. And could evoke even in a thief similar reactions! One day a thief sneaked into Shibram Chakraborty's room in the guise of an incense-stick seller. Shibram never locked his room when he went out, because there was nothing worth taking. He had an ancient wooden cot and the four walls of the room were scribbled with names and addresses or telephone numbers of his acquaintances. He had no use for diaries, because he knew he would misplace them, but he had faith in the four walls of his rooms and was confident his scribbles on the walls would be safe and would be handy whenever required.
The thief rummaged through the room but found nothing and left in a huff. Later in the evening, when Chakraborty returned, he found his room turned upside down. His clothes, writing papers and pens and bed – all jumbled up. Suddenly he noticed a packet of incense sticks, Rs 10 and a letter on his cot. He opened the letter and read the content; 'Brother, your financial condition seems worse than mine. You are unemployed and don't earn. I have left money and a packet of incense sticks on your cot. You buy more incense sticks with the money and sell it in the market. You will be able to earn something. If you follow my advice, you will be able to improve your financial status.'
That's what even a thief thought of Shibram! The man who could often put himself into his stories amongst fictional characters. The most famous and recurring characters in his stories are the brothers Harshabardhan and Gobardhan and sister Bini. He also created a detective character named Kalke Kashi. On his birth anniversary, Chakraborty's hilarious series bring a smile to us if not laughter, specially during these trying times.