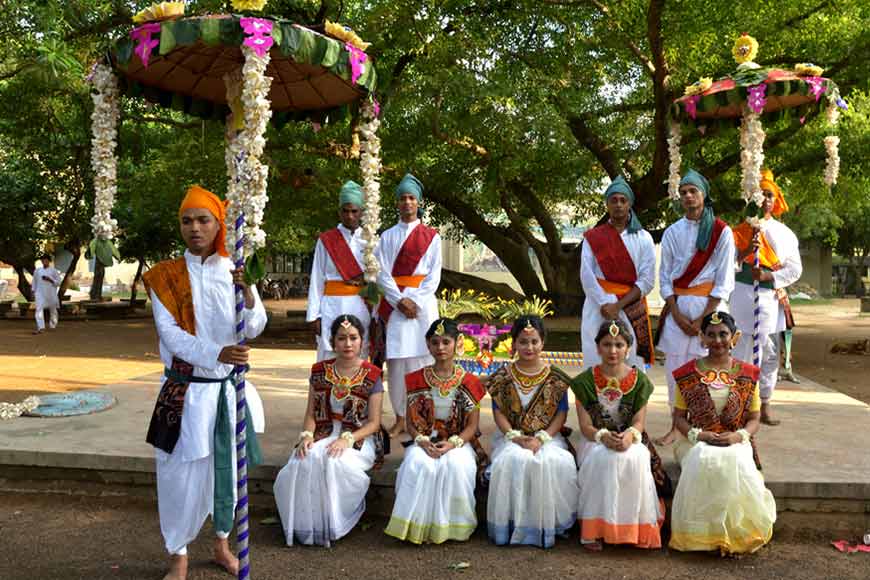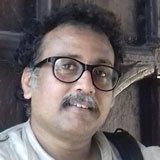 Tanmoy Chatterjee
An ace photographer of national repute, has captured some magnificent shots of 22 Shrabon observed in Santiniketan over the years. GetBengal is thankful to him for giving us an opportunity to publish his photographs in this article.
August 7, 1941, Calcutta. On this day, a period of prolonged, agonising illness ended with the death of Rabindranath Tagore at his Jorasanko home. The Bengali calendar read: 22 Shrabon, 1349. Every year, the 22nd day of Shrabon, irrespective of the Gregorian or 'English' calendar, has therefore been a day of mourning in Bengal.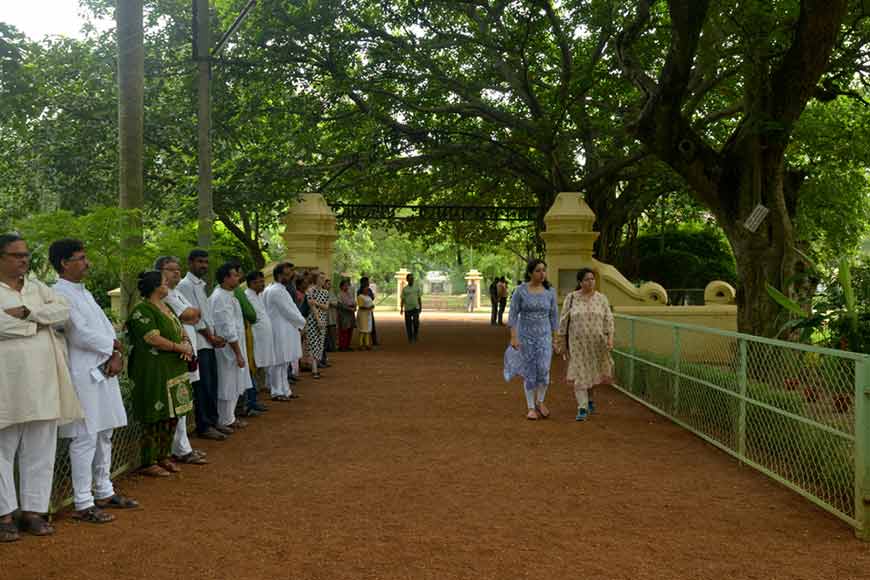 The time approaches
At Santiniketan, Tagore's 'haven of peace', one of the most important events to mark the day is the annual tree-planting drive. Comprising mostly student participants, the event is as much a celebration of Tagore's life and works as it is of nature and its many colours.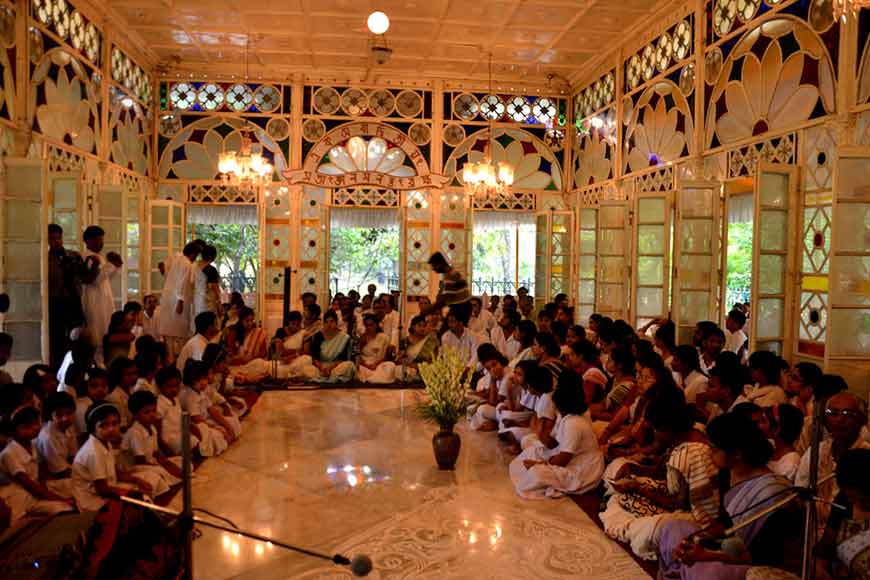 Heralds of youth
This year, public programmes to commemorate Tagore's 79th death anniversary have had to be curtailed owing to the Covid 19 pandemic, but we bring you glimpses of 22 Shrabon as it has been observed at Santiniketan through the years, courtesy the lens of photographer and Tagore enthusiast Tanmoy Chatterjee, who makes his own pilgrimage to Santiniketan on this day.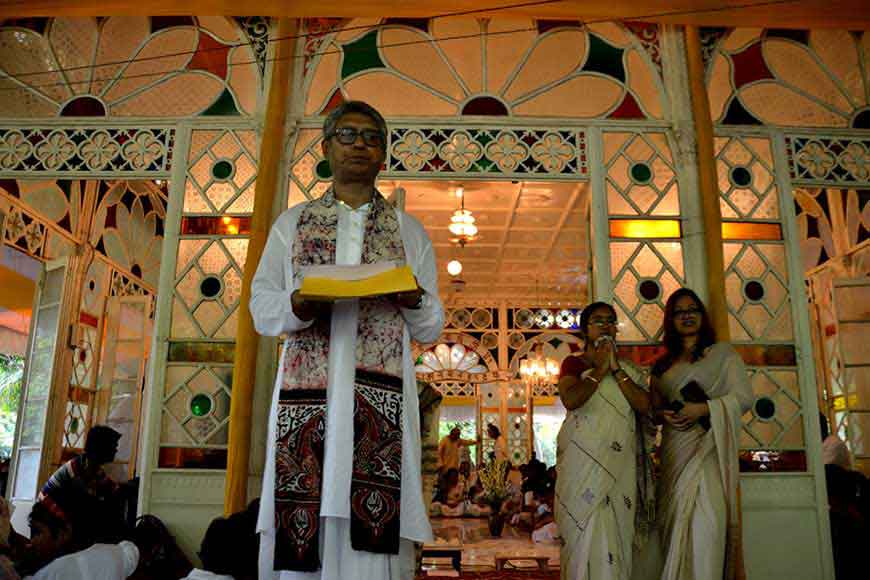 House of memories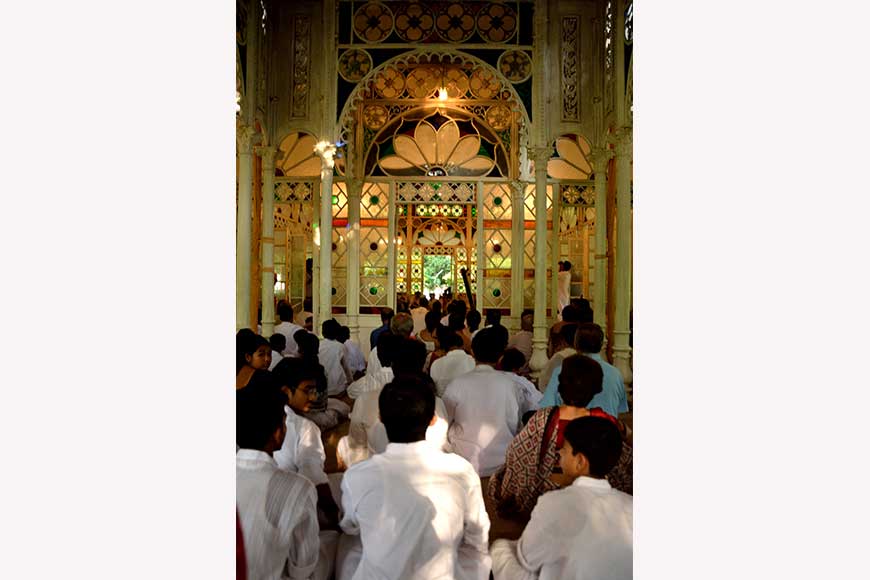 Timeless tribute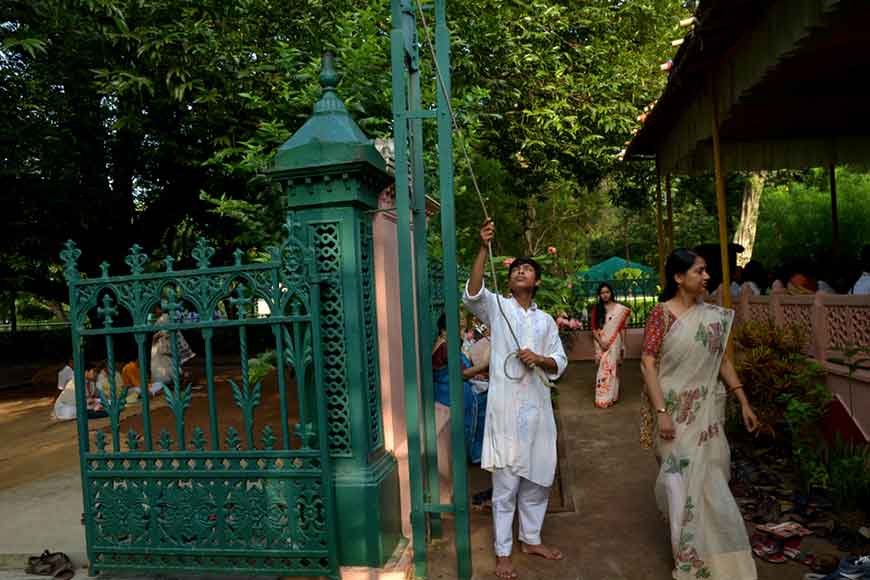 Preparation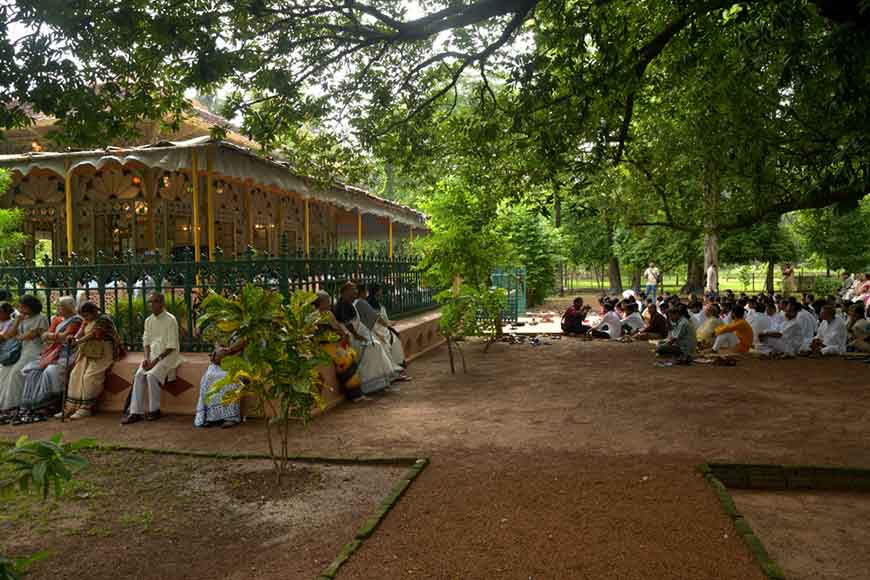 Green, peace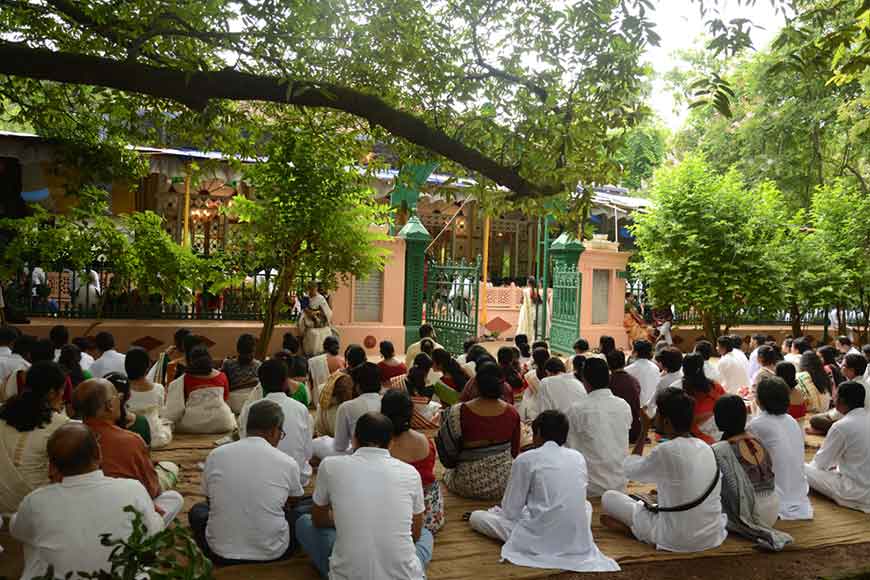 Simplicity, as he would have wanted it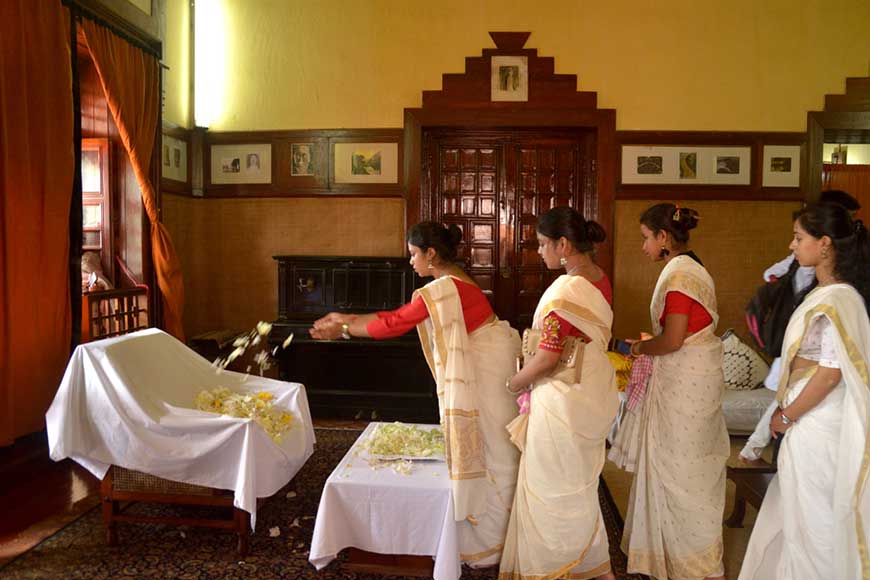 The things he loved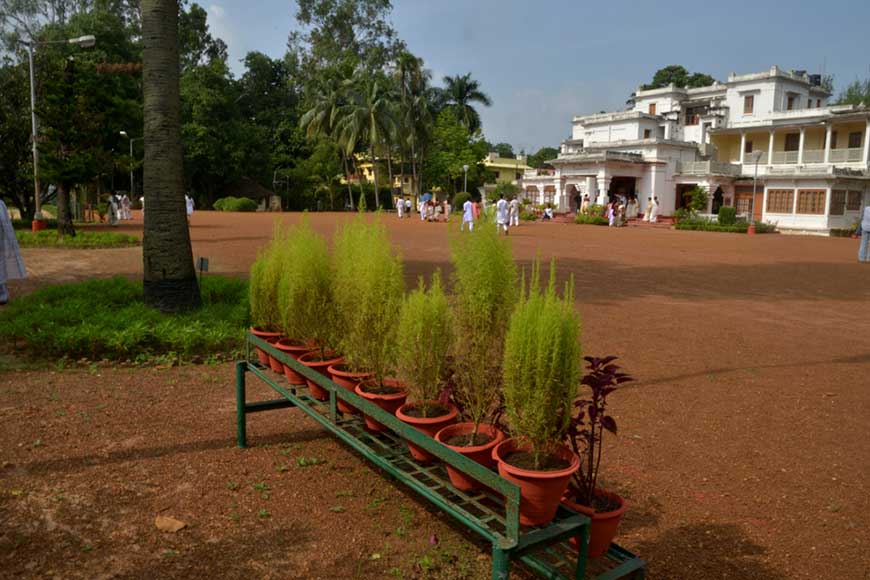 In his footsteps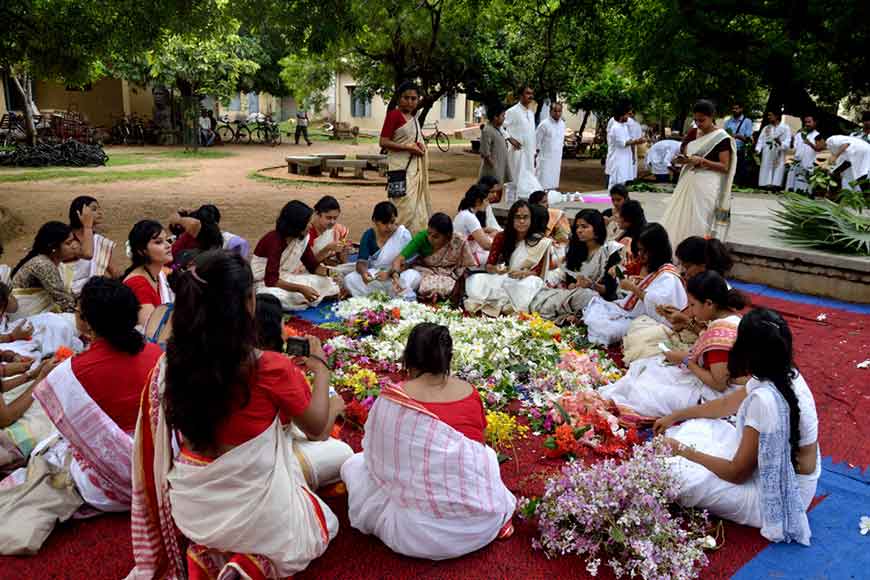 Saying it with flowers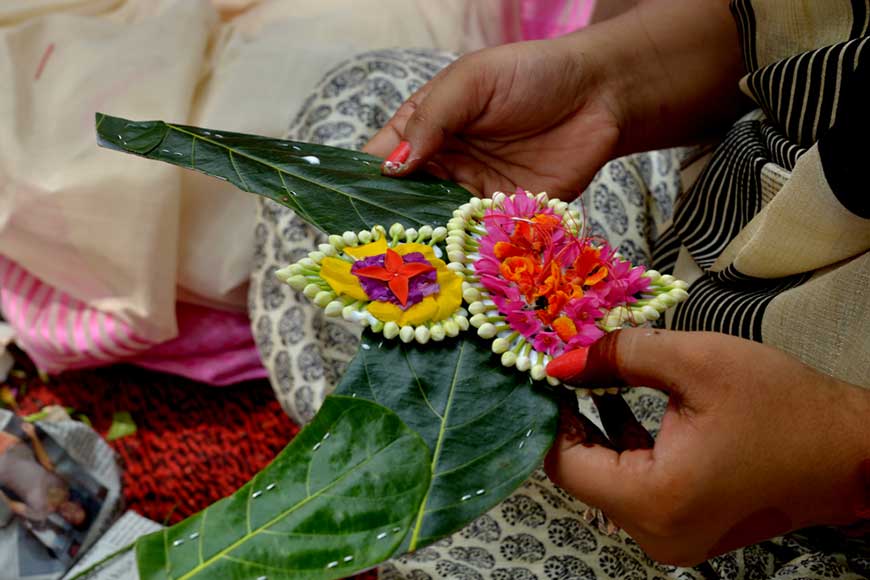 An offering to thee...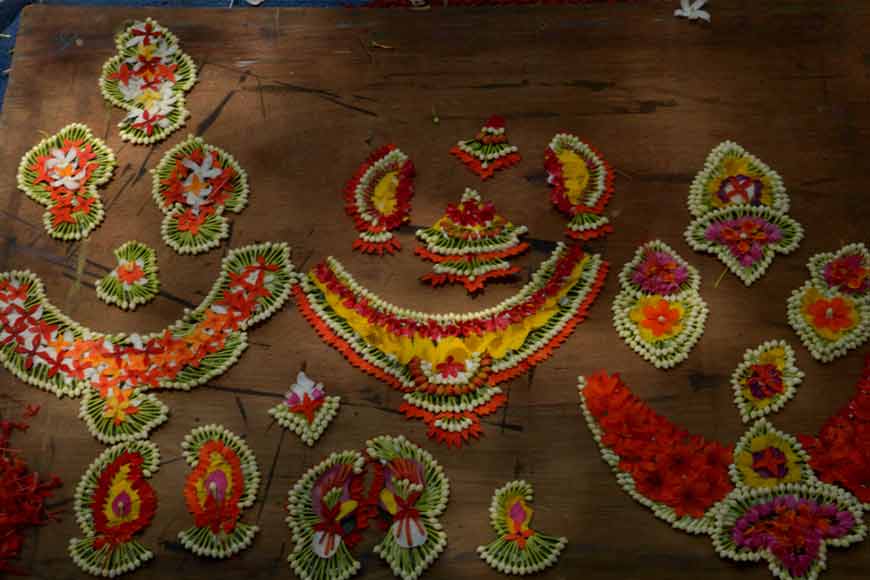 Nature's splendour, crafted by hand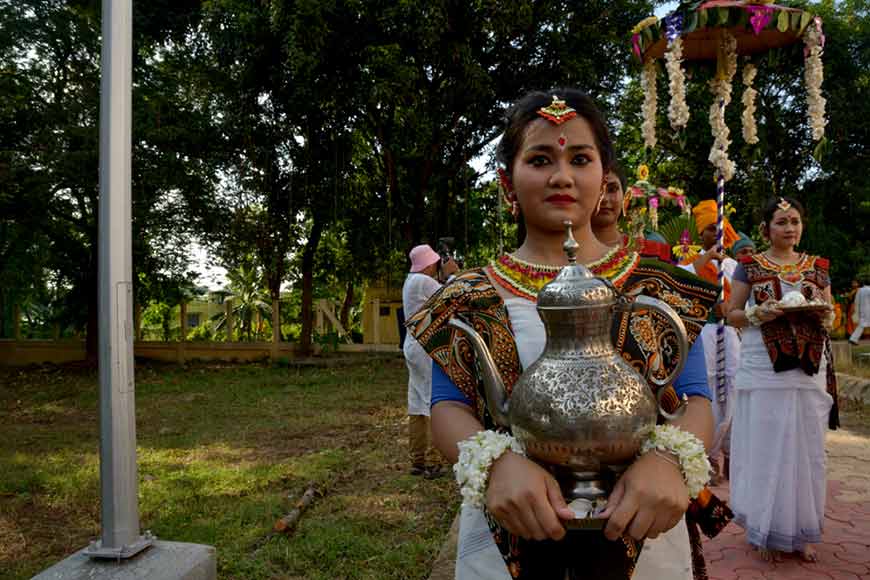 A magnificent ritual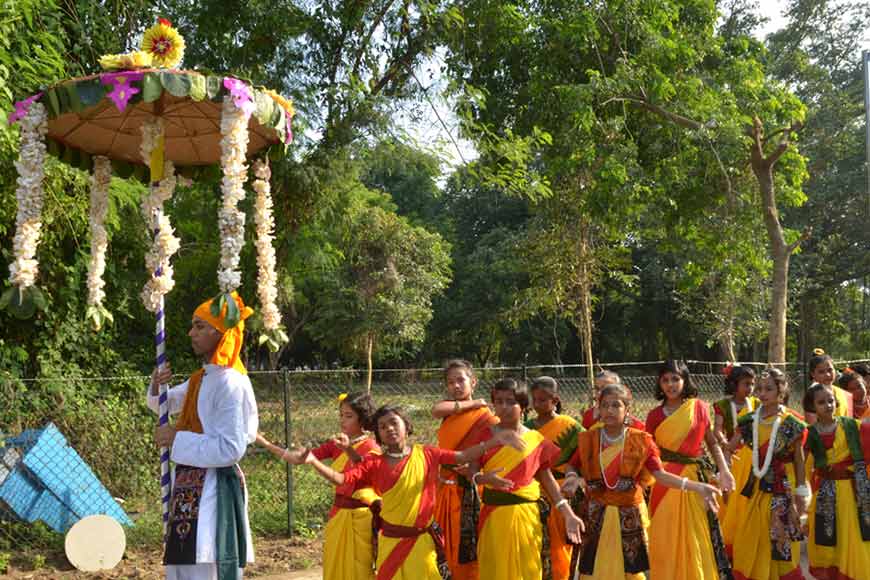 If it's Tagore, can music be far behind?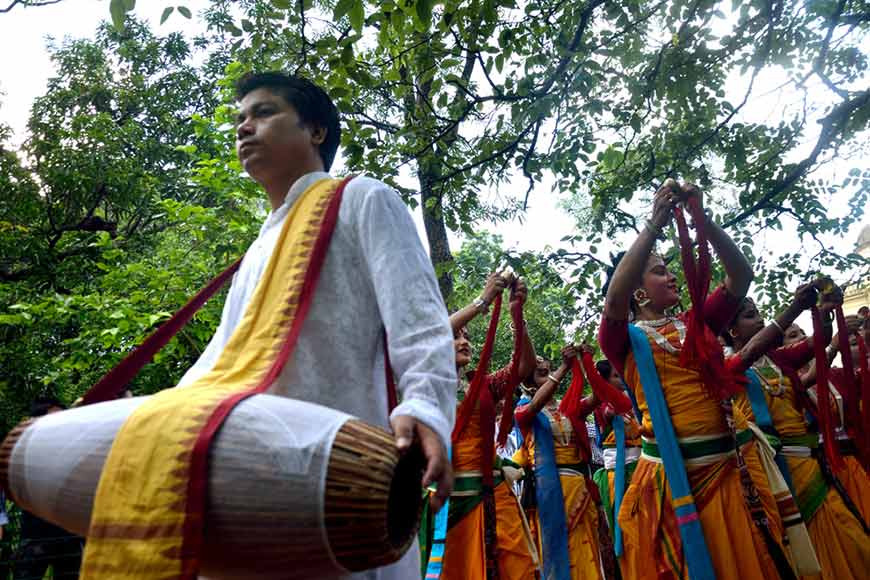 Flag bearers of tradition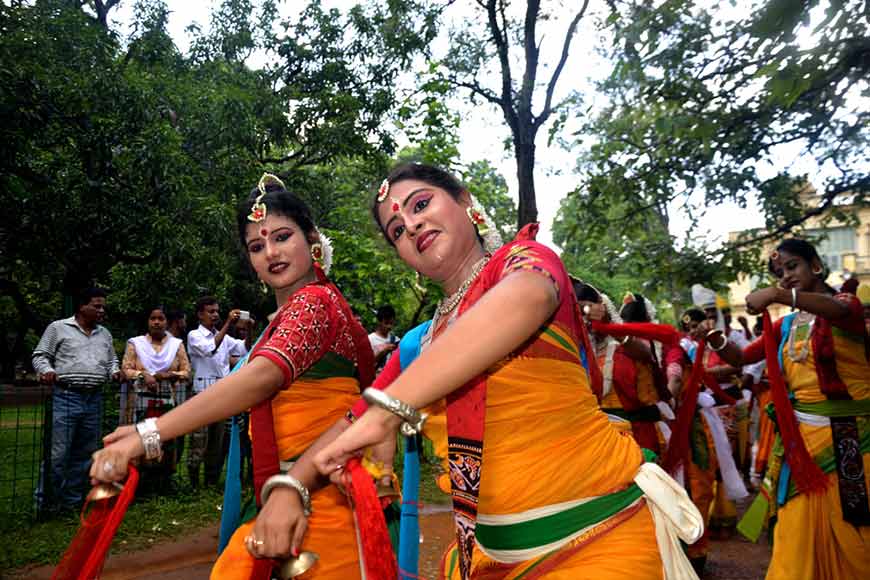 A day on which mourning merges with celebration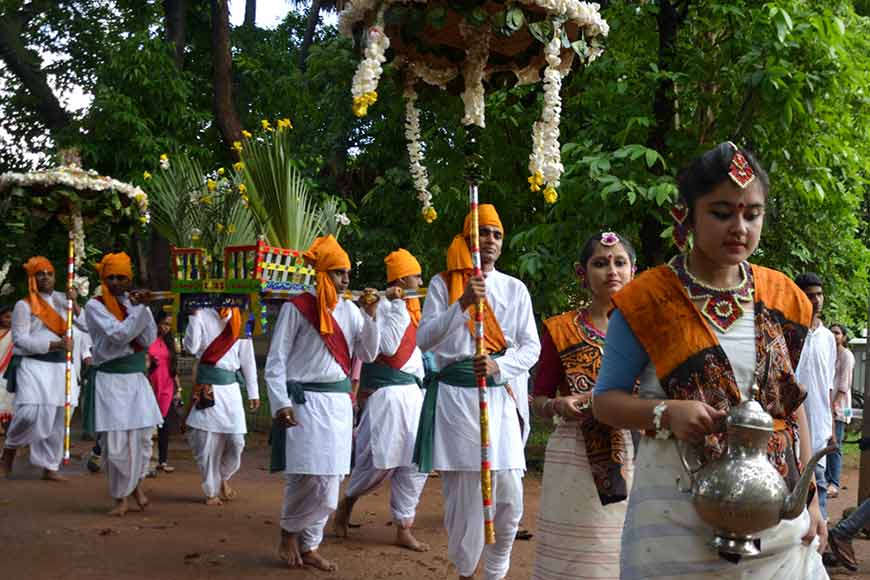 Homage to Nature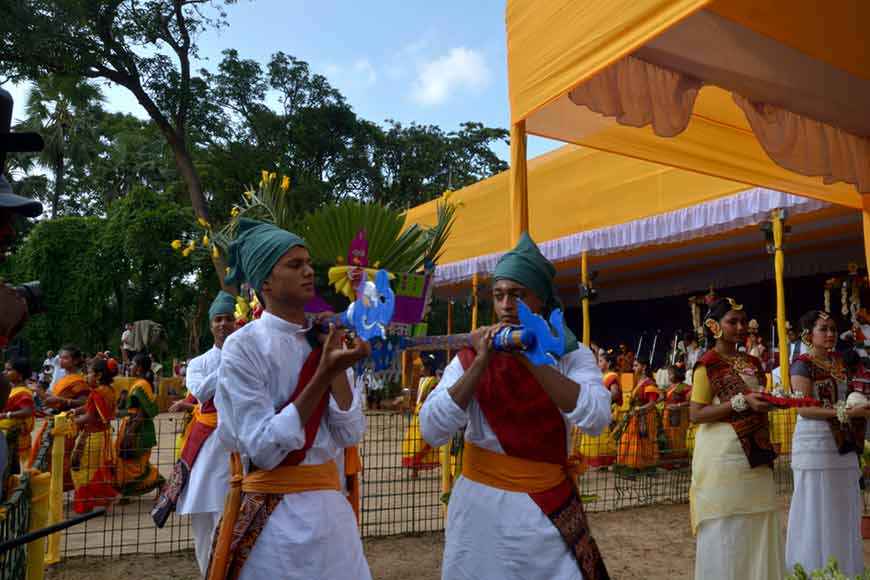 Devotees…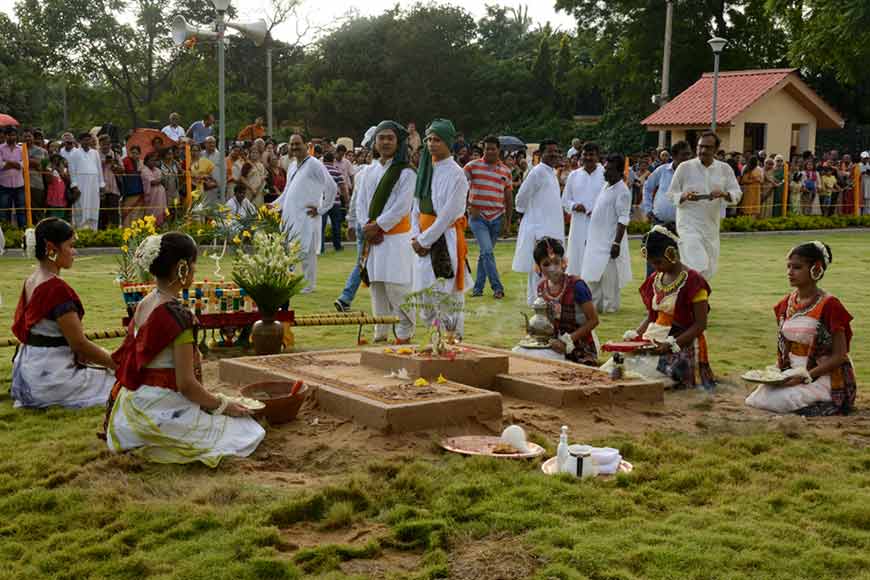 Death is never the end…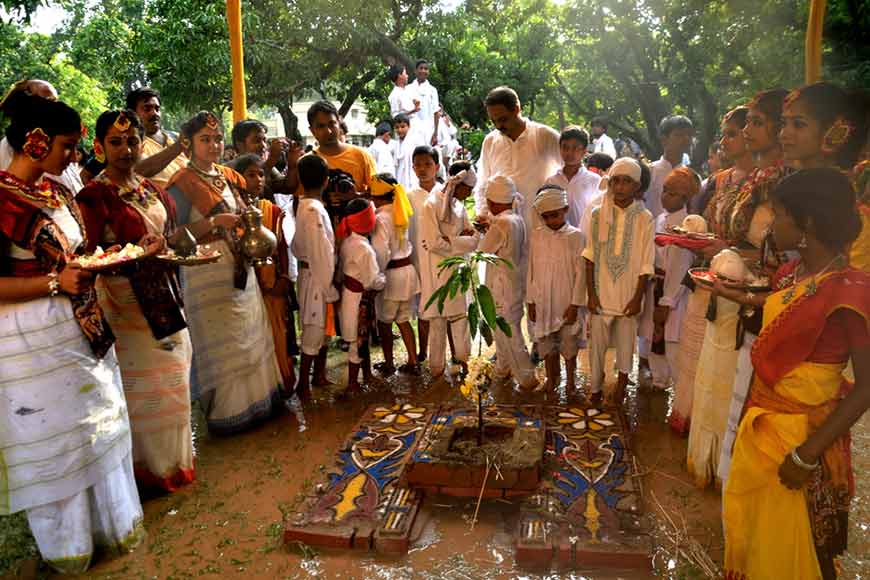 In the end lies the beginning
Story Tag:
Rabindranath Tagore, Photo Essay