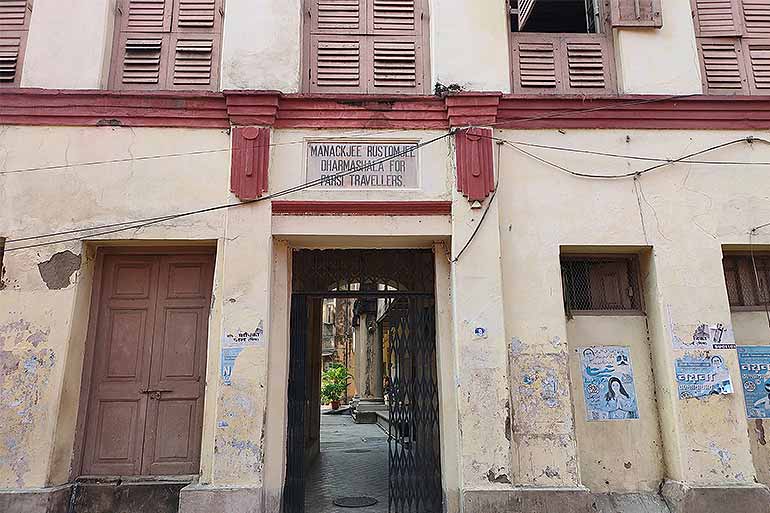 Did you ever have Sali Marghi -- tender chicken wrapped in fiery masala and topped off with shredded fried potato? Sali Marghi is an age-old recipe that has been a traditional one in Parsi households. Or, perhaps, Patra Ni Machcchi? Does this sound familiar? The dish is every seafood lovers' dream come true. Medium sized fish is marinated with mild spices, lime juice, spiced coconut chutney and then steamed in glorious green banana leaves. It is similar to Bengal's own 'Machher Paturi.' Or, Chicken Farcha -- a popular Parsi chicken dish where boneless chicken is marinated in myriad spices and deep fried, coated with egg and chili mixture.
Parsi cuisine is an eclectic mix of hot and sweet, nice and spice. It involves simple yet diverse ingredients. Descendants of Zoroastrians who fled Iran during the Arab invasion in the 17th century, the Parsis eventually settled along the west coast of India and it's during that time they developed a distinct cuisine, one that proudly boasts of Gujarati, Maharashtrian, Iranian and British flavours. From their Irani roots they borrowed a flare for extravagant feasts. They love to spend hours cooking before a big ceremony and prepare dishes that are absolutely mind-blowing. But the funniest fact is, although most foodies in Kolkata have heard about Parsi cuisine yet not many are actually familiar with the taste and even fewer who know where to get it. Despair not, readers. Instead, head straight to 9 Bow Street, Pilkhana, in Bowbazar central Kolkata and there, in the midst of the din, stands a quaint three-storey building with its address inscribed boldly on a white marble plaque that reads, 'Manackjee Rustomjee Parsi Dharamshala for Parsi Travellers'.
Built in 1909 in the memory of Manackjee Rustomjee by his friends living in Bombay, Calcutta and China, this 113-year-old dharamshala is still going strong. There are 13 bedrooms spread across the first and second floors. The ground floor houses the kitchen and a dining hall. When the place was built, it was meant to be a facility for Parsi travellers to Kolkata, which was still the capital of British India and a bustling centre for trade and commerce. The rent was eight annas a day. In 1936, that building was demolished and the present structure constructed by architect and civil engineer Ardeshir Dinshaw Vehvalvala, and the rent hiked to 12 annas. Today it is run by a trust called the Calcutta Zoroastrian Community's Religious and Charity Fund. At present, only Parsis or those married to Parsis can stay here as boarders but the dining hall is open to the public and is the one and only destination for connoisseurs of home-cooked authentic Parsi food in Kolkata.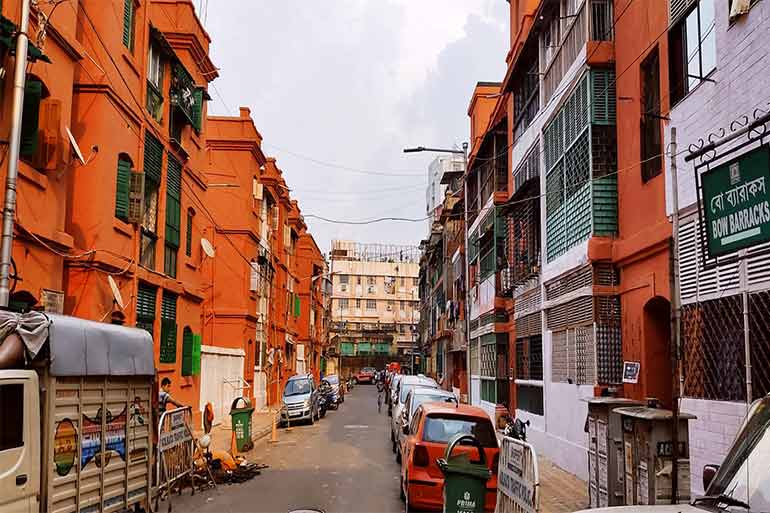 The Parsi community has a very strong connection with the city that goes back to more than 240 years. According to published records, it was around 1767, when Dadabhai Behramji, the first Parsi who come to Calcutta and settled here. He was a friend of John Cartier. When Cartier was appointed Governor of Bengal, he persuaded his friend Dadabhai to follow him to Calcutta. Rustomji Cowasji Banaji was Dadabhai Behramji's nephew. A friend of 'Prince' Dwarakanath Tagore, Rustomji 'Babu', as he was endearingly referred to, was the owner of Kidderpore and Salkia docks and a pioneer in banking, insurance and social service. He made Calcutta his home and was also the first Parsi to bring his family, women and children, to Calcutta, unheard of in the early 19th century.
In the 1960s, there were around 2,500 Parsis in Kolkata but now there are less than 450. Kolkata's prolonged economic decline has been cutting at the roots of the city's trading hub forcing business communities including the Parsis to leave the once-burgeoning business capital and relocate elsewhere and hence the number of Parsi travellers also dwindled. The pandemic added to the woes of this heritage institution with drastic depletion of community members visiting the dharamshala. But the operators keep running the place because they staunchly believe the dharamshala personifies Parsi culture in the city.
Till recently, the Dharamshala canteen was run by the elderly Hansotia couple, who hailed from Ahmedabad. Dara was a retired banking professional who aspired to be a chef and Meher was a school teacher in Bombay who later shifted to Ahmedabad. Her passion has always been cooking. After superannuation, the couple decided to undertake an adventurous journey in 2014 when they came to know that the Kolkata dharamshala authorities were scouting for a catering department head and overall manager for the 'only for Parsis' guest house in the metropolis.

This was the beginning of a successful second inning for the Hansotia couple as they set off for Kolkata to take charge of the dharamshala's century-old food and beverages section. Under the stewardship of Meher and Dara Hansotia, Meher Caterers flourished. They also opened the restaurant to outsiders (non-Parsis and non-residents of the dharamshala) to introduce non-Parsis to magnificent authentic Parsi dishes. In the profession for a good two decades, Meher is an absolute connoisseur.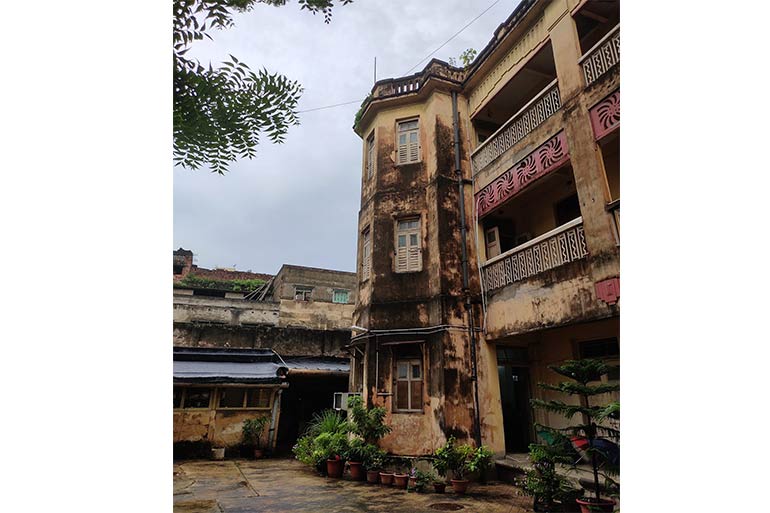 People who dropped in at the dharamshala to savour fabulous Parsi food, always left with beautiful memories of the hosts. Both Dara and Meher were very warm, courteous and friendly. Dara would move around, explaining each and every dish to guests, going from table to table. He would tell how Parsis combine dishes and would suggest putting the brown rice on plate and then pouring dhansak on it. He would then ask the guests to pair it with the kachumber and round it off with a dash of lemon juice. They introduced Kolkatans to such delicacies as Sali Boti (Parsi Meat Dish), Akuri, Parsi mutton cutlets, Sali Par Edu, Parsi Sali Keema, Lagan Nu Custard, Chicken Farcha and many more. In the beginning of this year, the couple decided to wind up operations in the city and went back to their home town in Ahmedabad. Their absence is a major loss for the Kolkata gourmets. The dharamshala canteen continues to function but without the ever-smiling presence of the Hansotia couple, the restaurant has lost much of its charm.
Image source : Parsi Dharamshala Facebook page