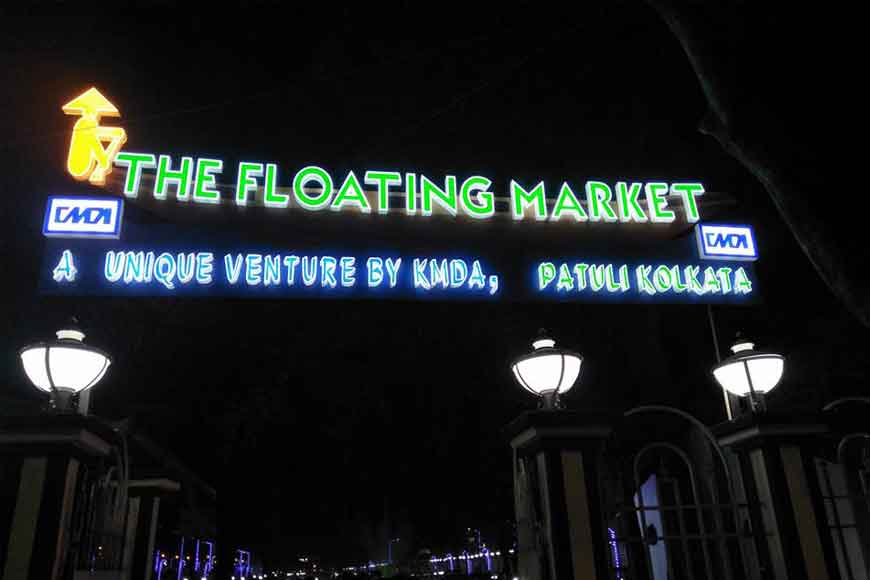 Kolkata's floating market in Patuli is no more a dream, it is a reality today. It has started operations and happens to be the first of its kind in India, operating out of a major metropolitan city. The market has 114 boats on a 500m long and 60m broad waterbody. Each boat has two vendors, who were rehabilitated from the nearby VIP Patuli market.
However, there are certain concerns that the authorities need to address soon and may be in future. There is a wooden pathway that approaches vendors, along which the customers will walk down and buy. But cops are worried over the safety of buyers and sellers in case they fall into the 8-ft waterbody. Any child below 6 years age is hence not being allowed to tread the path. The structural strength of the wooden pathway is also questionable if the footfall rises. There is absence of CCTV as of now and also any firefighting equipment.
As for traders, though they are hopeful of getting a good footfall, as they feel majority of the customers will land up out of curiosity, there were some who were very apprehensive. Not just that the water in which the boats are floating is stagnant, giving rise to a fear that it will turn into a breeding ground for mosquitoes soon and garbage can be dumped. However, authorities asserted there is a machine that is constantly cleaning the water body and it is a 'No Plastic' zone.