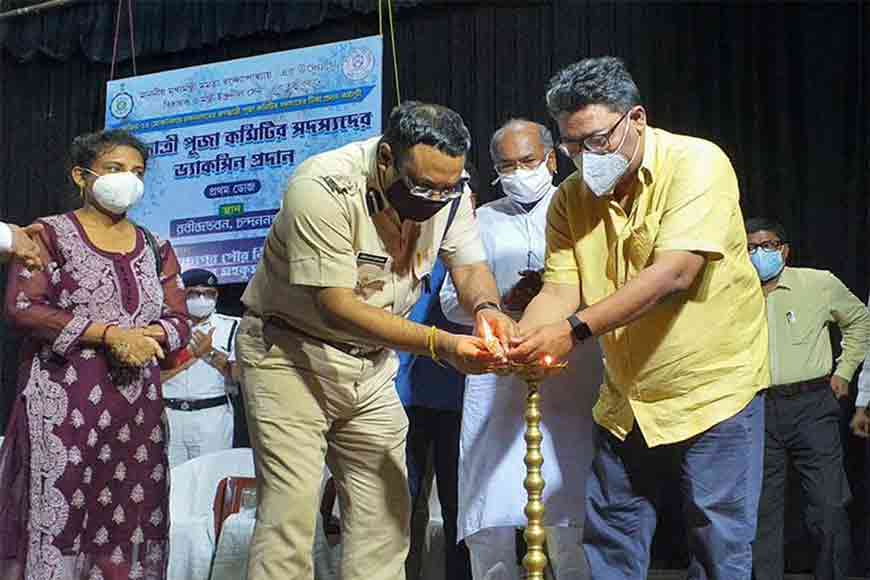 The state's illumination hub. That is how most of us know Chandannagar. Particularly during Jagaddhatri Puja, when the town lights up like a dream. Or when the majority of Durga Puja pandals in Kolkata are dressed up in lights from Chandannagar.
With the Covid-19 pandemic having dimmed those lights, this year's Jagaddhatri Puja had come under a cloud. Thanks to an initiative by state Tourism and Information and Cultural Affairs Minister and local MLA Indranil Sen, that cloud shows signs of vanishing.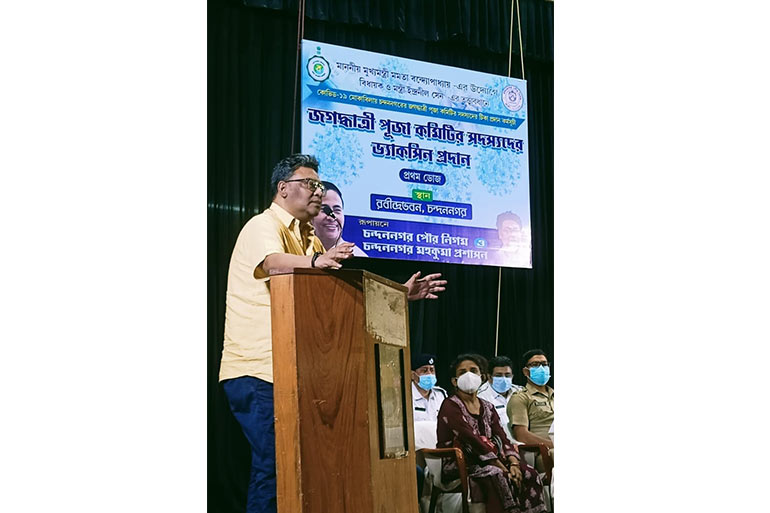 Following a campaign initiated by Hon'ble Chief Minister Mamata Banerjee, the minister has taken on the job of supervising a vaccination programme for all Jagaddhatri Puja committee members, in collaboration with Chandannagar Municipality and the Hooghly district administration. The vaccination programme is being held at Rabindra Bhhaban, and will be conducted in phases. The programme is intended to ensure that the city's foremost public festival can be celebrated with its usual pomp and ceremony, though keeping Covid protocol in place.

Indranil Sen himself was present at the vaccination programme, and has promised to extend all possible help in order to ensure the smooth organisation of the festival.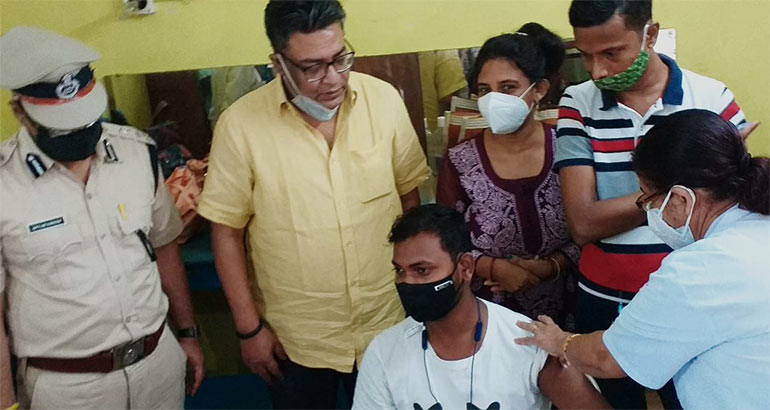 Among others present at the event were Arnab Ghosh, commissioner, Chandannagar Police Commissionerate; Chandannagar subdivisional officer Ayan Duttagupta; Chandannagar Municipality commissioner Swapan Kundu; Municipality secretary Manas Kumar Mandal; Chandannagar Police Station in-charge Soumen Paul; and Bhadreshwar Police Station in-charge Kaushik Banerjee.