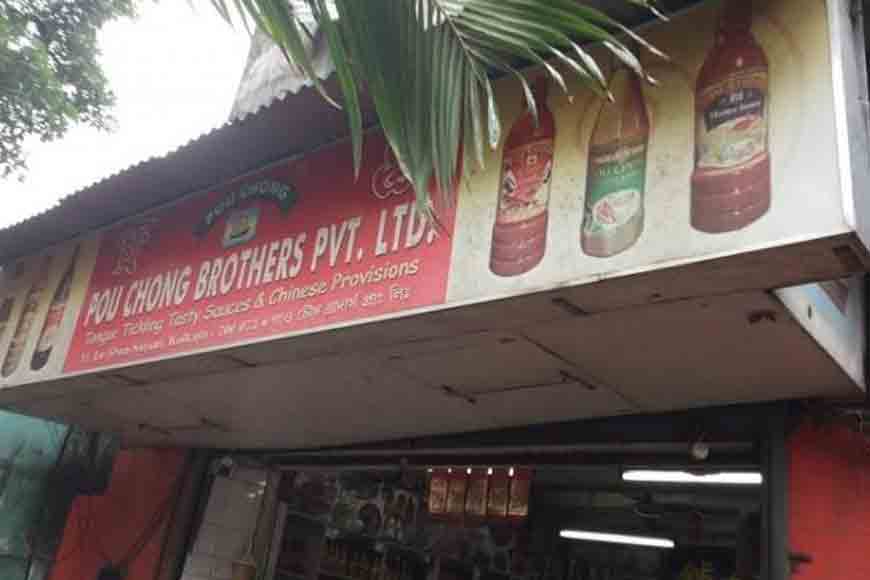 The Chinese community was among the first group of migrants to settle in Kolkata way back in 1780. Calcutta Chinese has a bit of mainland, a touch of the original Cantonese, the subtlety and strength of original flavours married to Bengali ingredients and cooking styles.Kolkata's obsession with Chinese food is evident from the number of outlets that cater Chinese delicacies from five-star restaurants to makeshift pavement eateries. The wide array of Chinese cuisine has never disappointed food lovers of Kolkata

Tiretta Bazaar and its adjoining Bentinck Street in the heart of the city has a quarter that is called Chinatown. Early in the morning every day, Chinese vendors set up their make-shift stalls and serve home-styled food to a smattering of customers. By 7am though, most of the food items are sold out.But do not be disheartened. One of Chinatown's iconic shops, Pou Chong has a wide variety of authentic Chinese sauces, baos, momos and other treats that they will start home delivering.
Pou Chong has been operating in this city for the past 60 years and is largely responsible for building up a culinary bridge between the Indian and the Chinese. Over years, their clientele base has increased steadily, thanks to their commitment to quality and authenticity. Now with the changing times, the shop has chosen to go online and widen its reach. You can order online and within a day or two, get your share of yummy frozen veg momos, chicken momos and chicken and cheese momos. These can be stored in the freezer for days.You can even buy the momo sauce and noodles online. The noodles come in rice, egg and vegetarian varieties.Their signature sauce range (they have everything from soy sauce, Green and Red Chilli Sauce, chilli and fresh garlics to Szechwan sauce – a plethora of Gourmet sauces) is available for online ordering too.
Frozen and ready-to-cook BBQ pork buns and chicken steam buns are also available and they just need to be taken out of the freezer and steamed before eating. The shop has two outlets, one at Tiretti Bazaar in central Calcutta and the other at Tangra. The buns are not yet available online. Once you place an order, the goods are delivered promptly within a day or two! So, next time you want to surprise your family or guests, just remember to place the orders and then one can guarantee Pou Chong will not let you down.