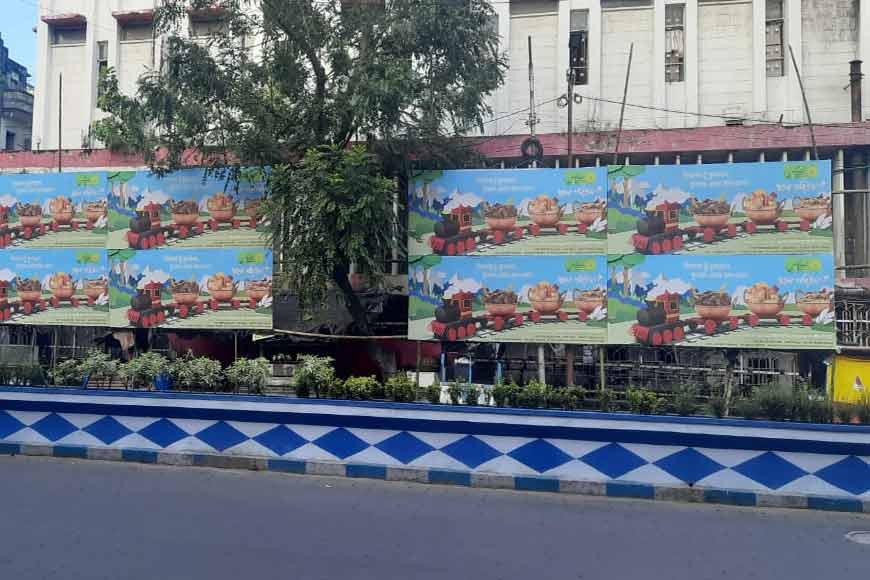 It's puja time in Kolkata and it is also a time when trees fall victim to the thoughtless and heartless annihilation of puja organisers, advertisement and hoarding companies who are out there to advertise their products to puja crowds at large. Huge flex and billboards are coming up in each neighbourhood, not just obscuring the view of the sky, but by unscientific pruning or even in some cases cutting down of trees.
"Along the entire New Alipore-Behala stretch, as is along Ballygunge and Rashbehari Avenue of South Kolkata, over the past one week huge ad flexes have come up and worst is they are mostly made of vinyl and plastic materials, that are completely a no-no to the environment and can cause severe land pollution and even water pollution once the pujo is over and no one cares to dispose off these flexes properly," said nature activist and member of a celebrated Tree Group of Kolkata, Satyabrata Maitra. Not just plastic pollution, these flexes in order to be put up are causing a danger to the trees and birds of the city. Environmentalist Somendra Mohan Ghosh added: "Flexes are banned in whole of India by court order. I have no clue how they are coming up on Kolkata roads, I am surprised. In a recent Kerala High Court judgement, a directive was even issued to stop manufacture and use of PVC flex banners. Two most widely single-use plastics in India are Flex and Vinyl which is used in outdoor advertising industry. Despite all these court orders no one is paying any heed." As Ghosh points out the city is now under the attack of placards, hoardings and festoons that are mostly made with below 100 micron banned flex, vinyl and PVC materials in complete violation of environmental and safety norms. Such hoardings also reduce the flow of wind in the city to almost 10km per hour helping in increase of air pollution and noise pollution by blocking the air flow for almost a month of celebrations.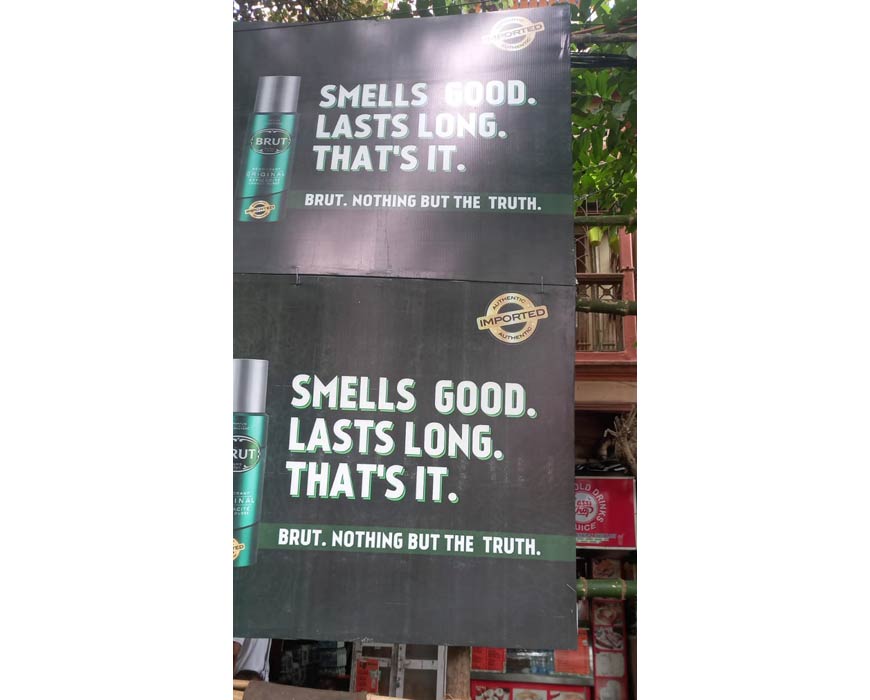 Added to that are annihilation of trees. Without any proper planning, every neighbourhood pujo getting ads to collect revenue are allowing the labourers to cut trees or prune them without orders of KMC. "The unplanned and unscientific trimming will again distort the balance of trees and make them prone to toppling during future storms," said tree enthusiast Chitrak Mitra of To Trees with Love group. "Branches are being chopped off, in many cases only on one side of the tree. The opposite sides thus become heavy and the balance of the roots disturbed as branches are the primary balance mechanism for a tree. As trimming one side and leaving out the other side is repeated, the tree starts to lean towards the side that becomes heavier with leaves and branches and finally topple even under a mild gust of wind," Mitra added. The aesthetic appeal and green cover of Kolkata thus gets murdered during Puja year after year, the flexes turning into an eyesore for many.

"On many other roads like Rashbehari Avenue and Central Avenue branches and foliage have been chopped only up to the height of the billboards to ensure that billboards are visible to people and the lights from street lamps do not get blocked by foliage," said a CMC official refusing to be named. Same happened to Loudon Street-Shakespeare Sarani area. One can still see thick branches of big trees lying around, after being chopped off to erect pandals. Saikat Saha, an organiser of a Behala Pujo Committee said: "We made our pandal and gave the ad flexes ensuring trees are not chopped. On the contrary it is the local cable operators who are indiscriminately chopping branches to pull their overhead cable lines. Why blame pujo organisers?"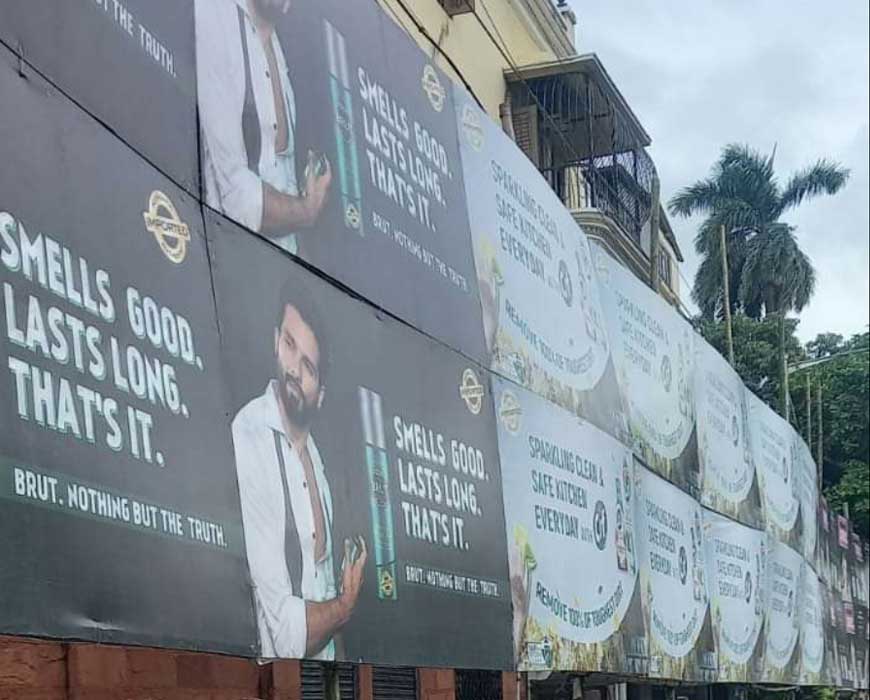 However, Pratima Nandi who lives in the Behala area close to Saha's pujo said: "The trees in our neighbourhood form a canopy. And the area looks green. Once the pujo comes to put up lighting etc, these organisers will keep chopping branches indiscriminately. So many birds are also turned homeless, squirrels, fishing cats etc who live in these trees are all driven out. This unplanned trimming must stop."
As we gear up for a grand celebration, turning Bengal's largest festival to a street carnival recognised worldwide, we need to remember the streets also belong to the trees, the birds, the insects, the small animals and not just to human beings and their mindless greed and madness.