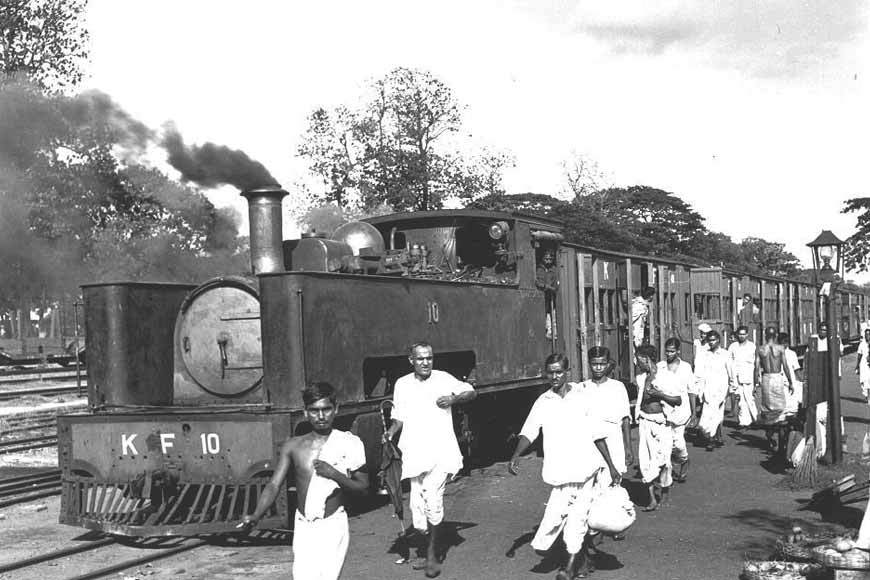 The sound of the McLeod's Light Railways (MLR) train's whistle pierced the surrounding. A sudden flurry of activities signaled the majestic train chugging and entering the platform. 'Master! Please hurry up and pass me a ticket to Goddess Kali…'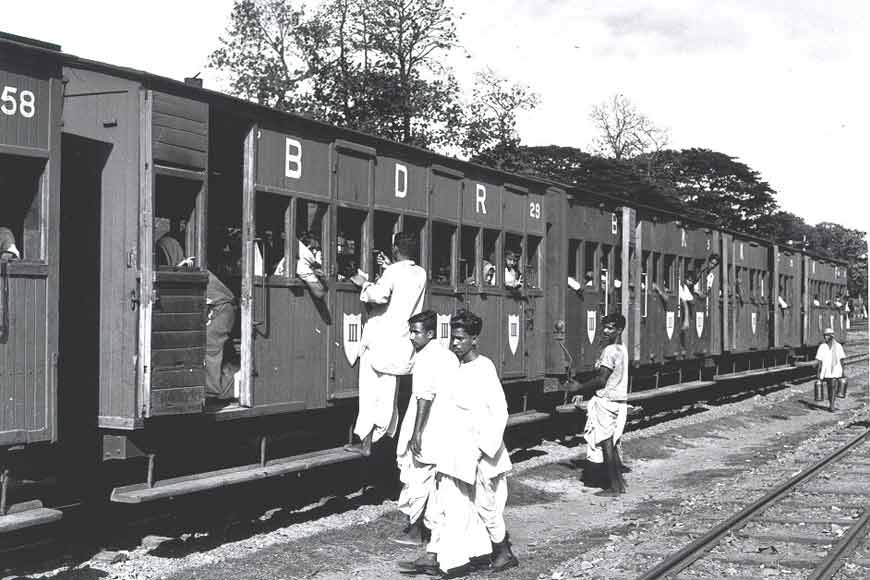 Railway operations commenced in West Bengal in 1915 and were initiated by McLeod & Company, a subsidiary of the London-based McLeod Russell & Co Ltd. that built and owned MLR services. The company started functioning in Bengal with the Burdwan–Katwa Railway building that connected Burdwan to Katwa. This sector was opened to traffic on December 1, 1915. Their next project was the Bankura–Damodar Railway (also called as Bankura Damodar River Railway). This stretch connected Rainagar in Bankura to the Burdwan district. This tract was opened to traffic in sections between 15 December 1916 and 6 June 1917. The company started the Ahmedpur–Katwa Railway also on 29 September 1917. Before opening the Ahmedpur–Katwa Railway, the company flagged off its venture in the heart of Calcutta with the Kalighat–Falta Railway (KFR) connecting Gholeshapur in Behala to Falta that finally started services on 28 May 1917. The train was a blessing for the dwellers of the hamlets who could visit Goddess Kali's temple at Kalighat. In those days, the journey to Kalighat terminated at Majerhat station in the north. From there, the train would chug its way back to Falta, running across tracks that passed through villages and verdant fields. Passengers often signaled the train to stop on its track so they could board the train, get off, or fetch fresh produce from the fields to gift the railway driver or guard.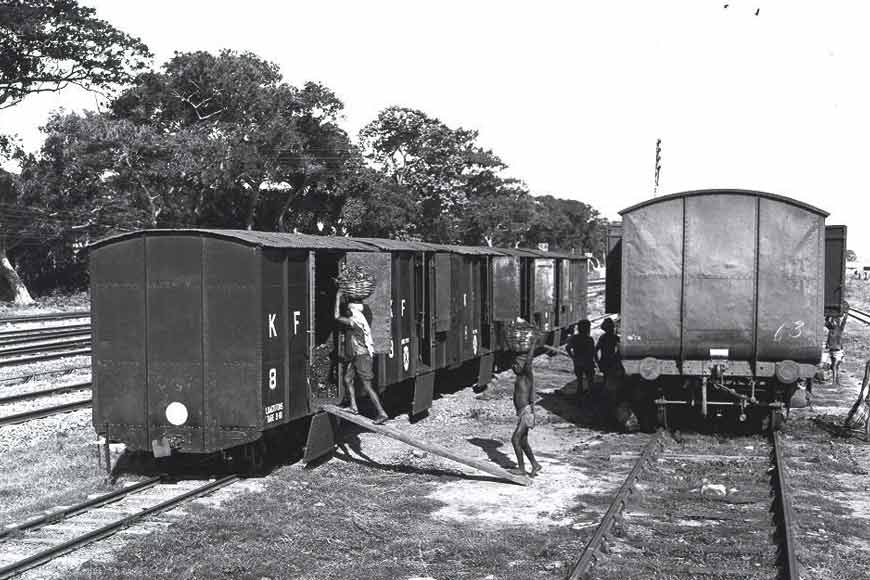 It is impossible to envisage the contemporary avatar of the stretch, now known as James Long Sarani, one of the busiest access routes of the city that runs parallel to Diamond Harbour Road, from Taratala to Diamond Park. Villages like Gholshapur, Sakher Bazar, and Poilan have all transformed into urban centers but their names still carry their long-forgotten history. However, the story of the Kolkata Falta track is lost in the annals of time. There were 18 stations in the 43-km track. Before introducing railway tracks in Bengal, The British began work in Egypt and began constructing the Egyptian Delta Light Railways. The Stafford-based company, Bagnall was given the contract to supply the trains. Due to the onset of World War I, Bagnall could not transport the required number of engines to Egypt. These engines were hence brought to India and utilized in the Bankura–Damodar Railway sector. The engines came to be known as Delta Class.