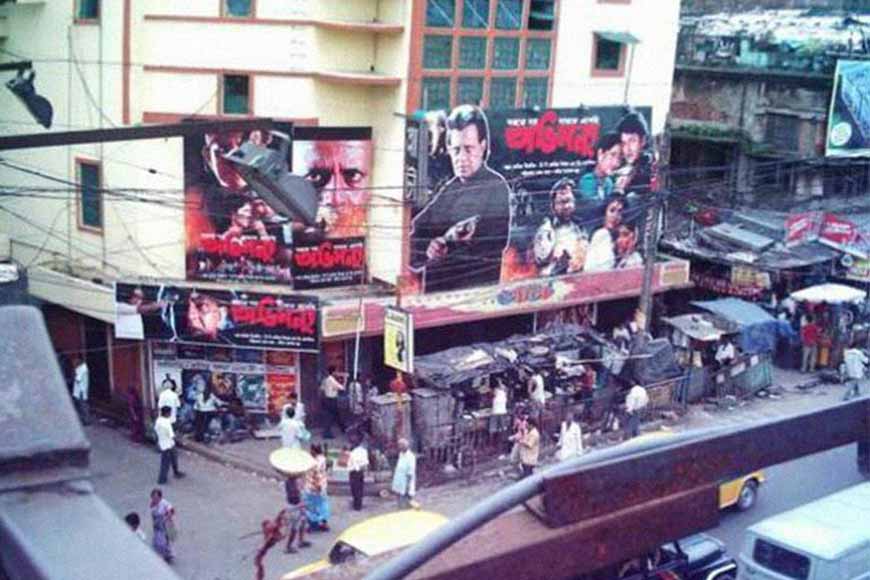 Prachi is a familiar name when it comes to heritage standalone movie theatres of Kolkata. Well, this monument to nostalgia is now ready to emerge in a new avatar, having battled the Covid-19 pandemic and its lockdowns like every other business concern. At a time when the city's single-screen theatres are struggling to survive, primarily owing to a lack of business, the 'Prachi model' could well become an escape route for some.
Simply put, a large retail outlet is coming up on the Prachi premises, as well as a clothing store. So what's new, you may ask, since several other single-screen theatres in Kolkata have been forced to make way for such outlets in recent times. The answer is that Prachi theatre will not shut down, it will merely accommodate these new additions. Owner Bidisha Basu is not selling out to a multiplex or shopping mall, she is merely trying to reinvent the family business so that her beloved Prachi can survive.

Under the new arrangement, the whole of the ground floor and a part of the actual theatre will now be occupied by showrooms, which means there will be a reduction in the number of seats in the theatre. However, the business will survive, as will tradition and nostalgia. As Ms Basu says, the theatre is like family for her, and it stands witness to several chapters in the city's cinematic history. So handing it over to a new owner is not an option, but she and her team are determined to turn the business around, which will require a few radical new measures.
Prachi began operations in 1948, the year after India gained Independence. Founder Jiten Basu launched his venture on the day of Janmashtami that year, and his son Dipendranath took over soon after. However, his stewardship was short-lived, and Dipendranath passed away while his father was still alive. It was then left to Jiten Basu's granddaughter Bidisha to take charge, and her battle for survival continues amidst the strong challenges posed by swanky multiplexes and mushrooming OTT platforms. While Prachi initially screened only Bengali films, it has evolved with the times to now accommodate Hindi and English cinema too. Ms Basu has even upgraded the projection system to screen 3D films.
The current renovation of the theatre began on June 25, and is expected to be completed shortly. Here's wishing Prachi every success on this new journey.