Class X student of Bengal launches 'Drishti App' on google to counter Chinese video app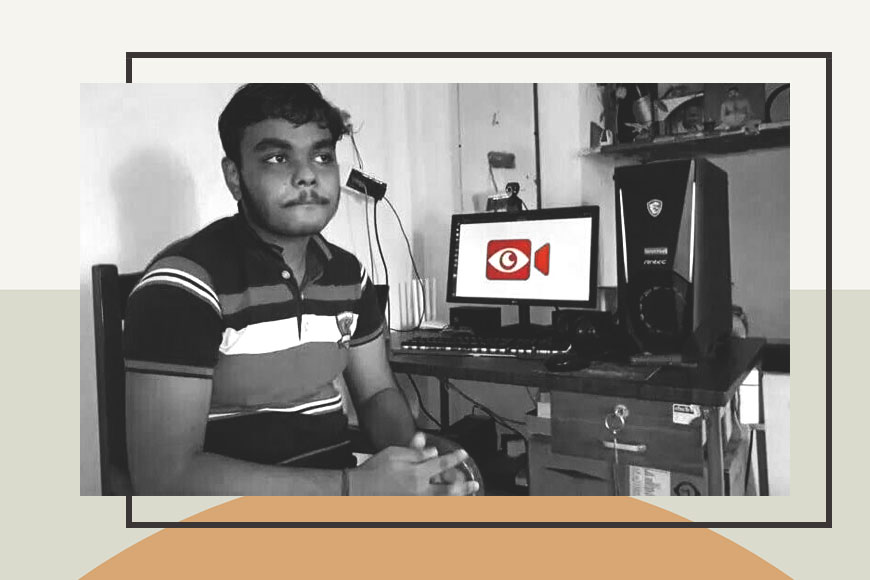 As 59 Chinese mobile applications have been banned recently, including top social media platforms such as TikTok, WeChat and Helo, to counter the threat posed by these applications to the India's security, many faced problems as these apps were very handy and widely used. Many were apprehensive of a major setback following the ban.
Arnab Modak, a Class X student of Ghatal's Jalsara Ramkrishna High School was also worried about the consequences of banning so many vital apps simultaneously, many of which were used for online classes too. The young lad enthusiastically decided to make indigenous alternative apps for users in India. He started working on his project. Working diligently for 16 to 18 hours on an average for a couple of months, Modak has succeeded in launching 'Drishti App. With this app, it is possible to video call and chat with 100 people simultaneously for as long as one wishes to. There were countless allegations of hacking and stealing information against Chinese apps but Drishti App is far more safe and secure, claims Modak. Google has already acknowledged the feasibility of this app. The global mobile app and digitally delivered games rating organization, International Age Rating Coalition (IARC) has rated Modak's app and has given it a 3.5 rating. The app is available at Google play store and can be downloaded free of cost.
Modak' ambition is to become a software engineer in the future. His family and friends are well aware of his obsession with the myriad workings of the computer. He had launched a YouTube channel in the past and ran it successfully. He has a wide and deep knowledge about computer and mobile apps. His parents and other family members are all very proud of his achievements.

Story Tag:
Technology, Mobile Application