Complex heart surgery at NRS saves child, cost only Rs 2 under Shishu-Sathi scheme!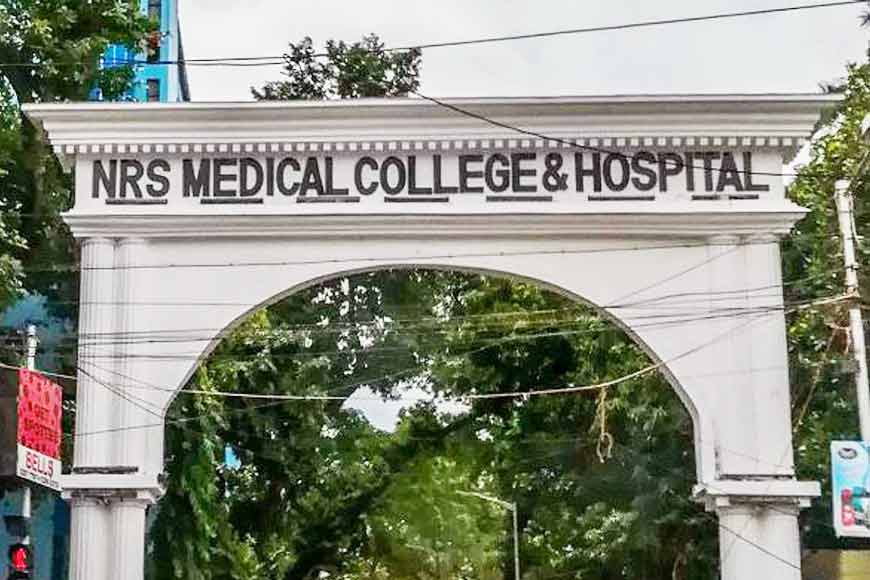 It is very common in our society to blame medical practitioners of government hospitals for negligence, apathy towards patients or incompetency but despite the heavy patient load, Bengal has some of the best doctors who continue to serve the society silently. Recently, a team of doctors from the Department of Cardiothoracic Surgery at Nil Ratan Sircar (NRS) Hospital, a premier state-run medical college and hospital in Kolkata, performed the first heart valve replacement 'Ross Operation' on a five-year-old child and gave her a new lease of life. And guess the fee for the entire treatment? Rs 2 only. Now that sounds incredible, right?
This is an unprecedented achievement by a government hospital in the state. The Cardiothoracic Department of NRS Hospital is being flooded with congratulatory notes for this amazing feat but experts of the department say, full credit for this success should be bestowed on the goodwill and faith to dare. The five-year-old patient had a complex heart condition since birth. The team of doctors performed the Ross-Yacoub procedure to replace the abnormal aortic valve with a cow's vein. The Ross procedure is a technically demanding surgery. Not all surgical centers offer it.
Ever since Tayeba Khatun was born, she suffered from chest pain, fatigue and rapid or distressed breathing. She would flop down after a short walk, holding her hands to her chest and panting for breath. Her mother, a homemaker from Tentulia village in Kandi, Murshidabad district, took her to different doctors for consultation but none could come up with a solution for the child. Finally, she decided to travel to Kolkata with her daughter for treatment. They arrived at Sealdah Station and took a short walk to the NRS Hospital, located close by. The hospital compound was crowded as ever. Khatun's mother bought an OPD ticket from the counter but by this time the girl felt very unwell and fainted. The attending doctor examined her and directed her to be taken to the Cardiothoracic department, with a note attached to the ticket mentioning 'Congenital Heart Disease.'

As is the case in all government hospitals, she was directed to visit the following week. On the stipulated day, Khatun's mother again collected her ticket and took her to the fourth floor. By this time, Khatun was pitiably gasping for breath. Professor Dr. Paresh Banerjee, Head of the Department noticed her condition and he knew her chances of a heart failure was high. So, without losing any more time, he immediately sent for echocardiography. She had a congenital heart condition called aortic stenosis. In aortic stenosis, the aortic valve does not open the right way because of an abnormal anatomy and this abnormality is often present at birth. One advantage of the Ross procedure is that the valve can grow with the child. The child will not outgrow it and need a future replacement. So, Dr Banerjee and his teammates decided to go ahead with the Ross procedure.
According to health officials, no such operation had been performed in any government hospital in the state before. Khatun is the first patient who underwent the complex surgery. At one point during the surgery, the patient was attached to a heart-lung machine which acts as the patient's heart and lungs during the procedure. A portion of a cow's vein from its throat was taken out and specially treated before inserting it in Khatun's chest. This will facilitate blood circulation through the veins. The size of the replaced vein is slightly larger because as she grows up and her lungs increase, it will function smoothly.
The entire cost of the treatment would have been around Rs 1 lakh 50 thousand but thanks to the state government's initiative all her expenses were covered under the West Bengal Government's Shishu-Sathi childcare project. This scheme is a brainchild of Chief Minister Mamata Banerjee to provide free treatment to children undergoing heart surgeries. This project was flagged off in 2013. According to the state health department sources, Khatun has recovered fully and after being discharged from hospital, she left for her village with her mother.