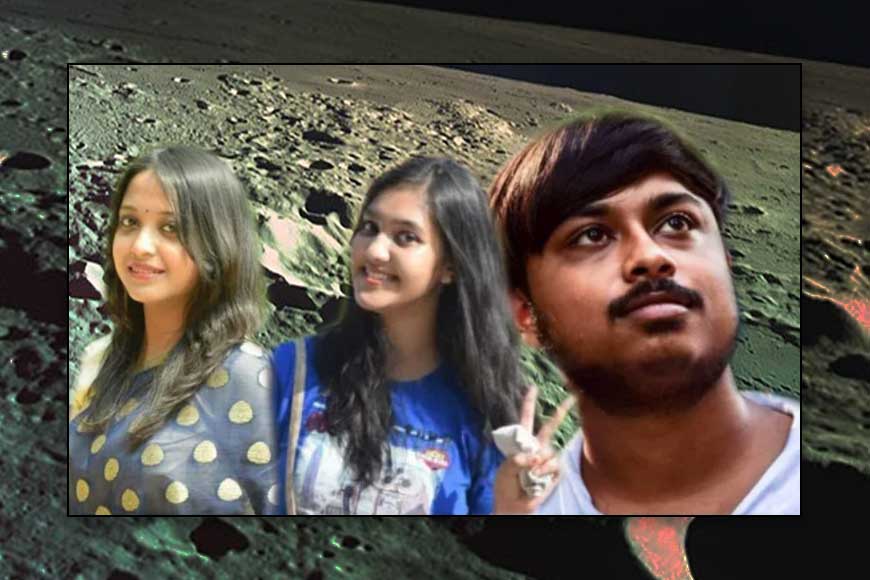 Three young, aspiring architects from Bengal have been nurturing a lofty dream and as the inspirational idiom says, when you dream, dream big because for you, the sky is the limit – their dream soared high, high enough to reach the moon!
Since the beginning of mankind, a strange and unexplained affinity towards the moon has evolved and scientists have been researching to step on the lunar surface and make it habitable for mankind. This drive and fascination for the moon have led us to believe that it could be the next destination for humans. Creating a human colony on moon was earlier seen as a mere figment of imagination but now, with the dawn of the 21st century, it has become a pressing need to find an alternative dwelling for earthlings because of the monumental pressure on resources generated by the constantly growing human population.
Space exploration, with human habitation at its center will soon become one of the next great steps in innovation. July 2019 marked the 50th anniversary of the first Apollo landing on the Moon and Neil Armstrong's historic first steps on its surface; this was a momentous occasion to start the movement of introducing architecture on Moon.
To encourage the creative imagination of young designers and students from around the globe, Volume Zero, the international architecture and design magazine, hosted a worldwide competition, Moonception 2019 to challenge young designers and students to design a Lunar Experience Centre and Research Centre for 10 tourists and 5 researchers landing on the Moon. This architecture design would merge design and technology seamlessly to welcome humankind on the lunar surface. Around two lakh participants from around the globe took up the challenge. Three young graduate students, Soham Mukhopadhyay, Rishita Bhowmik and Jishna Chakraborty gave wings to their imagination and won the competition.
The winners of Moonception 2019 was announced recently and the design conceived by these three youngsters was commended among the 50 best futuristic architecture. Soham, an ex-student of Mithani High School, Kulti, explained the project. The first thing that they had to keep in mind was the fact that the Moon's gravitational force is 1/6th (16.7%) of the Earth's gravity. Models of two or three-bedroom houses, complete with kitchen, study, drawing and dining rooms, washrooms etc. were built with fibre, aluminium wires and pipes, all set to be placed in the region of the Moon where ice was found. Each house was attached with a vertical garden where an abundance of azolla ferns were planted for supplying oxygen. Solar panels have been placed which will provide electricity within the colony. The other two helped Soham build the model. All three of them are architecture students.