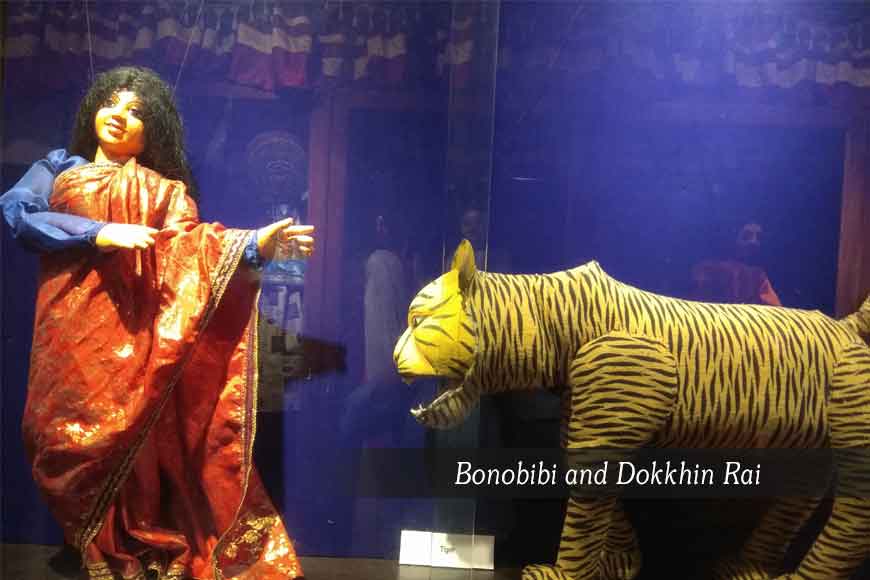 Remember that famous quote of Rajesh Khanna in the movie Anand, where he speaks the ultimate truth --- that we are all puppets in the hands of a supreme power? If puppets or 'kathputli', as it is commonly called in India and Bengal, have been used to express philosophical take on life, they have also been used as a source of entertainment and to convey important messages.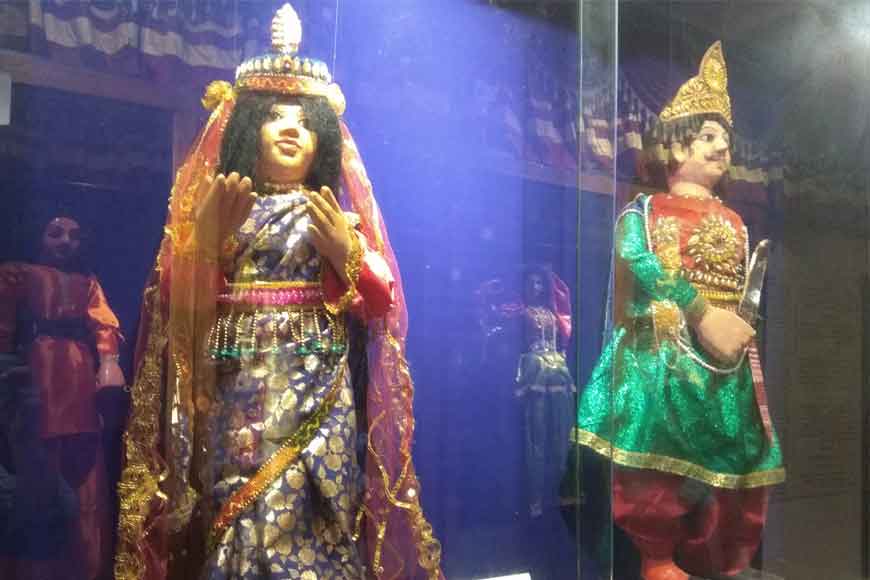 Royal folks
Puppets have always been used as an alternate to human images as an outstanding art form that dates back to 14th century. In Bengal, this art form always had an audience. A plethora of medieval texts have mentioned about the educational and entertainment value of puppetry. Different Bengali movies have portrayed puppets as a source of entertaining rural children and an audience on makeshift stages. In one-word puppets have always been highly popular in Bengal.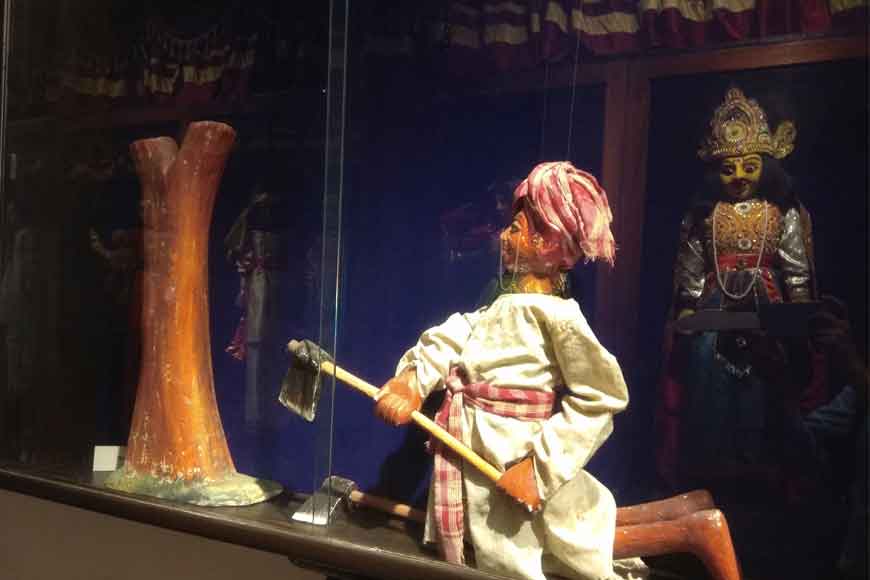 A Woodcutter
Hence, a museum showcasing colourful puppets at Ambedkar Bhavan of Kolkata is a must visit. However, many of us do not even know such a museum exists where puppets play pranks with you! A not-so-wide alley showcases puppets representing real-life people from various walks of life. If one puppet is in the form of an aged woodcutter working in a forest, the other is a typical Bengali couple in traditional attire, waving at you!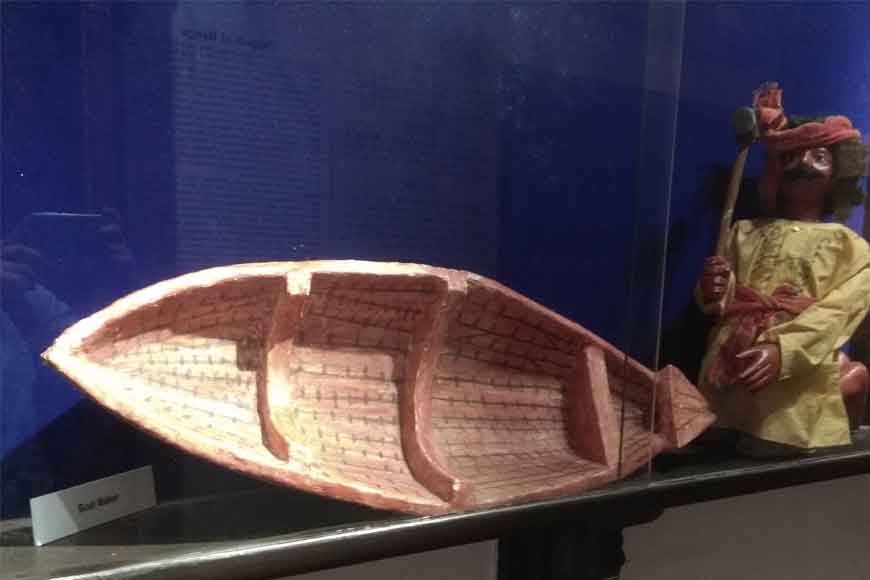 A busy Boatmaker
One can also learn the various forms of puppetry that is popular and indigenous to Bengal. The distinct Rod and Glove puppetry, whose origin can be traced back to Midnapore's Kanthi in the pre- Independence era. The puppets of this variety have heads made of clay and sport oversized garments. Chadar Badar puppets, a rare form of puppetry still remotely practiced among few tribes in Purulia and Bankura. The dolls, 5 to 9 inches in length, are also knowns as Santhal puppets. Here dolls are kept on a wooden platform, with curtain backgrounds. They are mechanically made to dance and santhal songs are sung, usually in a story-telling format of a folklore.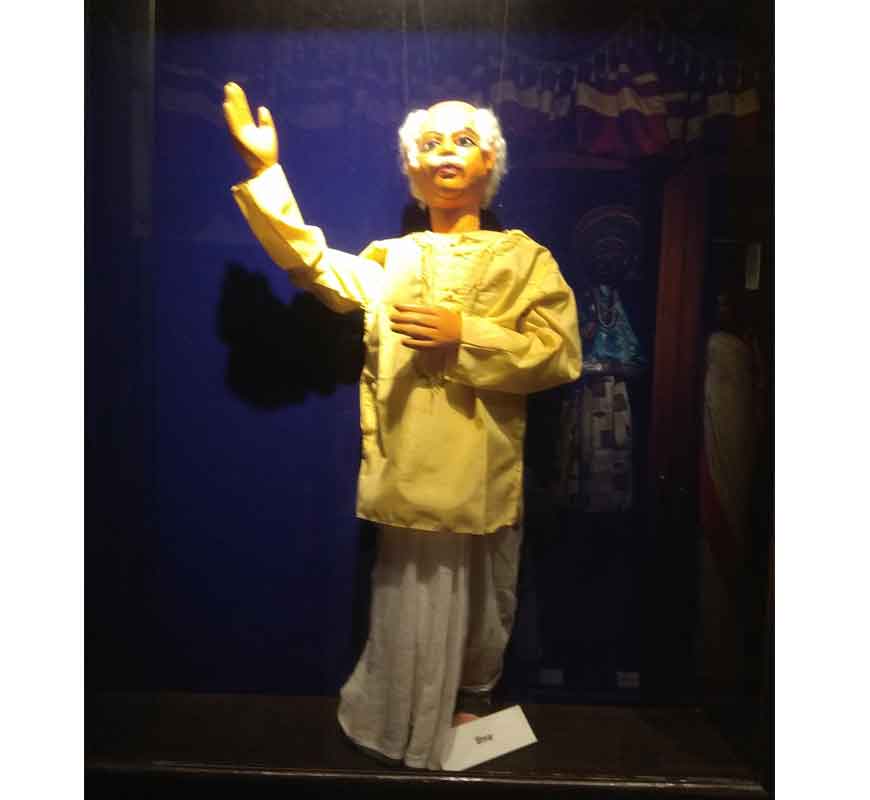 A village wise man
Just behind the colourful Santhal duo, stands a serious looking boatman, busy mending a boat with a hammer. These puppets perfectly reflect the daily life of a villager and the kind of work they do. Shampa Chandra Sinha of Kolkata's Puppet Museum said: "This museum's primary objective is to create awareness about puppetry and remembering contributions of people, who developed the art of puppetry." Many of the puppets of this museum are made by artists such as Ganesh Ghorui, Joydeb Haldar, Bidyabati Naskar, and they bring forth various social themes. On display are farmer puppets, Bonbibi of Sunderbans, dhakis of Bengal, banglar badhu, nachni putul, baul, bhnar, karmakar etc and other backward sections of the society. This quaint and little-known museum is really a great place to spend your weekend, if you are interested in the traditional art forms of Bengal and wish to speak to Puppets.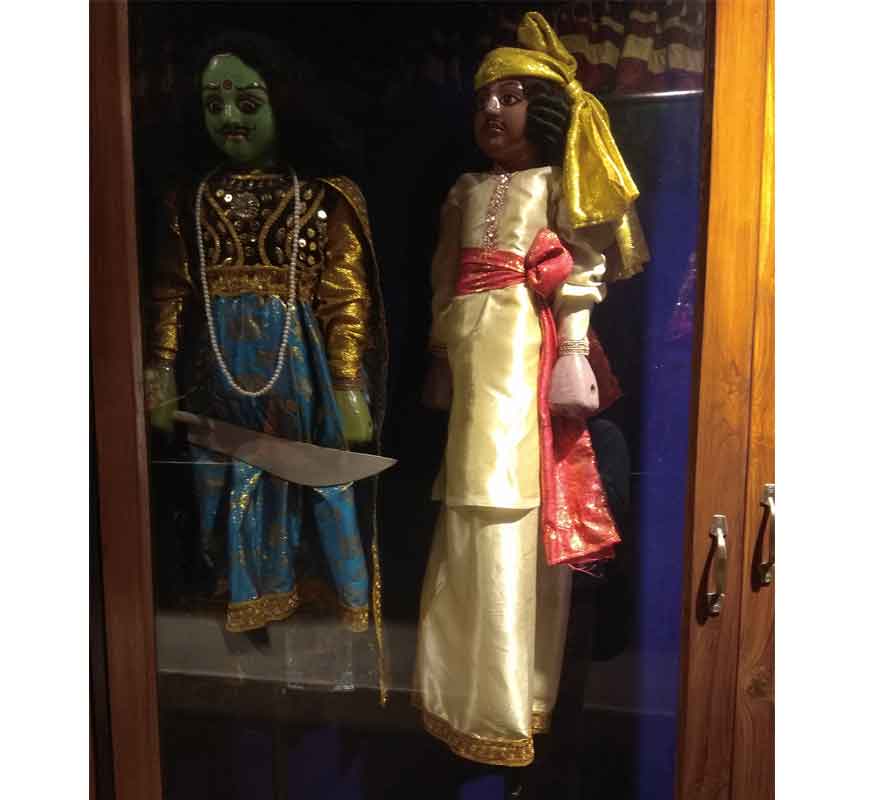 An evil king and his subject