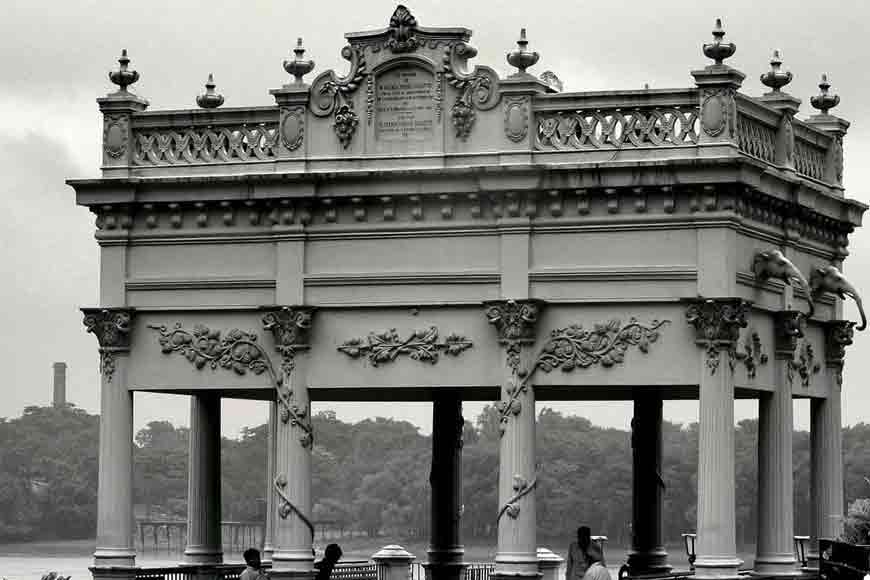 Colonial history is tucked away in every nook and corner of Chandernagar. While some places are forgotten, some are still in use. Bang opposite to the jetty, there stands a dilapidated building. This 17th century building can crumble anytime, but it used to be the registry office. Young couples used to get married here.
The year was 1663. The French obtained permission from Ibrahim Khan, the Nawab of Bengal, to establish a trading post on the right bank of the Hooghly and Chandernagar was established as a French colony.Chandernagar's distinct urban planning was deeply influenced by French ideas and is very different from other European settlements like Chinsurah and Serampore, where river banksare dotted with huge bungalows of rich people of the colonial period. In Chandernagar, the riverbank is given to the common people. There is a promenade, with typical French seating arrangements and street lights. All public buildings including the church and the mayor's office are close to the river. Bungalows of the rich merchants are in the other side of the town.
Bonjour India, a four-month India-France extravaganza, celebrating eco-cultural ties between the two countries, has launched crowd-funding for the restoration of the registry building. As part of the project, a week-long workshop including seminar and quiz will be held for both Indian and French architects and students.Heritage is not just about old buildings. It is about the people who are living and experiencing it. Three projects under the title 'Know Your Indo-French Heritage' will provide the foundation for the development of this long-term initiative in Chandernagore.
In the first phase of the conservation project, students from IIM-Nagpur will discuss and try to find a sustainable solution for the Registry Building's conservation and how to maintain the structure after it is preserved. Conservation architect, Aishwarya Tipnis, who is at the forefront of the restoration campaign informs that a series of workshops and events have been planned with the motto: 'Do It Together' (DIT) to involve the masses and initiate crowd-funding for restoring the Registry Building. The building's present condition is pathetic and if immediate steps are not taken to repair the structure, everything just might fall apart any day. Trees have grown all over it and parts of the roof have already caved in. Incidentally, this building is among the 99 structures with rich Indo-French heritage value, as identified by an experts' team headed by Tipnis. It is also among the seven listed by the West Bengal Heritage Commission.