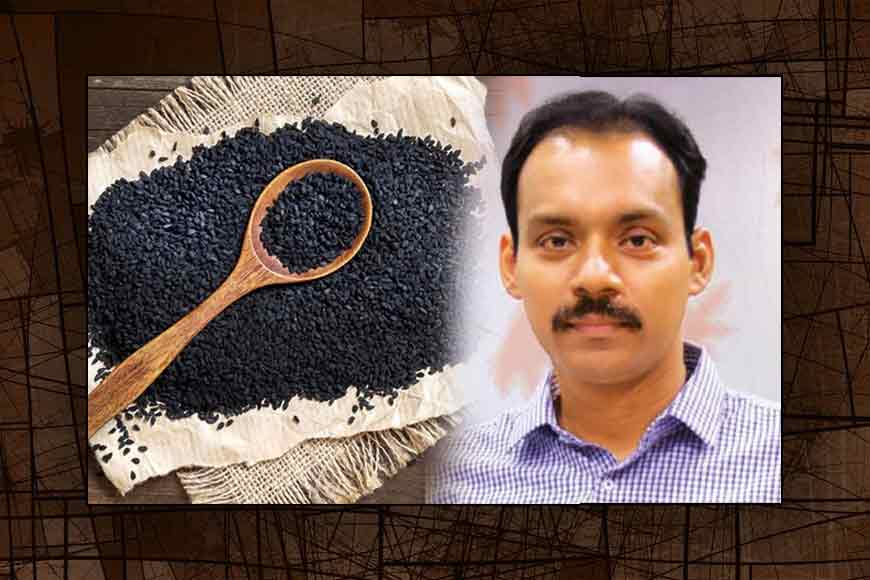 Bengal's humble Kalo Jeere that has been a part and parcel of our household kitchens is now going to take over the world of cancer treatment. Thanks to the breakthrough by scientist Dr Arghya Adhikari of the Nanotechnology department of Calcutta University, black cumin seeds will now be used to make medicines to cure breast and lung cancer. Black cumin seeds have a chemical ingredient called Thermo-quinine which has anti-carcinogenic properties. Experiments on mice have shown they can kill even 3rd stage cancer cells and can cure lung cancer targets.
Usually chemotherapy used to target cancer cells, also targets several other healthy cells of the body, leading to decay and degeneration. But through nanotechnology, Dr Adhikari and his team has used target nano particles carrying this ingredient of Black Cumin seeds, that will hot only the cancer cells, without disrupting the function of healthy cells of the body. Dr Adhikari has carried these experiments at CU's Salt Lake campus laboratory of Centre for Research in Nano Science and Nano Technology. The team had scientists namely Saurav Bhattacharya, Manisha Ahir, Priyanka Upadhyay, Mousumi Bhattacharya, Saswati Das, Susmita Sarkar and Abhijit Ghosh.
The experiment was done on both tagetted and non-targetted cancer cells primarily of breast cancer. Incidentally, historical data reveals in ancient Egypt too Kalo Jeere was used by Queen Cleopatra to make her look beautiful and save her from diseases. She used to take regular baths in water mixed with Black Cumin seeds.