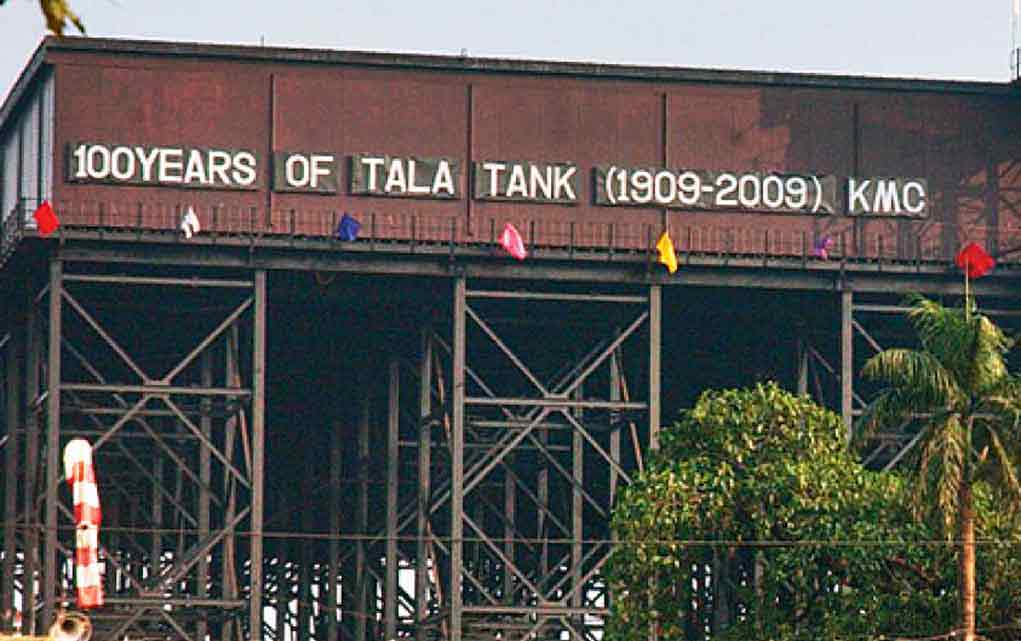 One of the largest water tanks of the world, Tala tank of Kolkata, built and inaugurated by the British in 1909 surprisingly went unscathed during Cyclone Amphan. When one of the fiercest cyclone of the century ravaged various installations of Kolkata and whole of Bengal, it could not even scratch the tank built more than a century ago on an area of 482 acres with a sum of 70 lakh rupees in those days.
The authorities were indeed super worried about the tank and the foreign made hydraulic crane that was attached to it for restoration purpose. But what saved Tala tank was its huge capacity of water storage. This 110 ft high tank can hold at a time almost 90 lakh gallons of water. Within the tank there are 4 reservoirs made with iron and standing on a strong wooden handle. Tala is also Asia's largest and the world's tallest reservoir. Usually through hydraulic process the water goes up and down in the tank as the water never stagnates inside. But with the unprecedented cyclone, the engineers decided they will stop the outflow of water for several hours when the storm was raging.
This ensured almost 4 million gallons of water filled up the four chambers of the tank and added to its huge weight. This indeed was a weight that even a 133 km strong cyclone could not move even an inch. As by that time with the water inside the tank was weighing almost 85,000 metric tonnes. This success story in saving the Tala tank has been appreciated even by the international media and engineers have learnt a new lesson as to how to save big installed tanks from cyclones and hurricanes in future.
Story Tag:
Cyclone Amphan, History of Kolkata