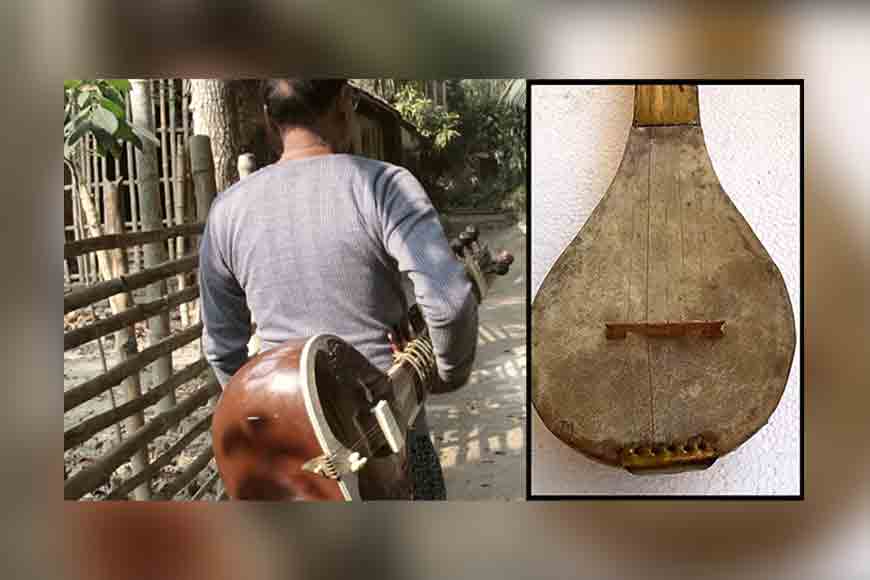 Ever thought about a village that breathes music? Not far from the cacophony of Kolkata lies this dreamland where chaos has not been able to drown the music that lies in every corner of the village. Dadpur village of Uluberia is the centre of a thriving industry for Indian musical instruments where majority of inhabitants earn their living from making musical instruments. Consequently, this village has emerged as a major exporter of instruments and their various parts. Since last few decades, this remote village has started its own model of a home-grown music industry.
Tarapada Halder, a native of Dadpur village started off this flourishing trade. This was way back in the mid-20th century when the music industry was undergoing a massive change. There hardly existed any shop for buying such instruments. Most importantly, none of them had an individual manufacturing unit. Their business just dealt with buying and selling according to the market demand. Tarapada Halder left for Lucknow and spent a lot of time in grasping the nature of this trade. He could comprehend and develop a command over the business of musical instruments very well. He returned from Lucknow and engaged in manufacturing them himself.
Next, he went on to recruit the youths of Dadpur village for assistance and taught them the art of making musical instruments. He used to export the manufactured instruments to Banaras and Lucknow. Later, most of his students became craftsmen themselves who were adept in making a variety of musical instruments. Gradually, over the passage of time, Dadpur became the paradise for musicians. Today, it has ten factories, skillful craftsmen and exportsto major markets of India and the world.
In the last few decades, Dadpur has experienced a sudden boom and primarily exports string instruments. The craftsmanship of Dadpur began with conventional classical instruments but today a plethora of innovative instruments are also made. Every craftsmen of the village is a direct pupil of Tarapada Halder. Everyone in the village looks up to him with greatest reverence as he transformed the ordinary village into something highly extraordinary.
The established instrument trade also ensures a comfortable livelihood for all. However, after the instruments made by them are sold to instrument companies, the craftsmen hardly get any credit or acknowledgement. They start getting paid after devoting many years in learning the process. This at times prevents youths of the village from joining this trade. Still, Dadpur will continue to be the musical village of Bengal till the pupils of Tarapada survive in this trade.