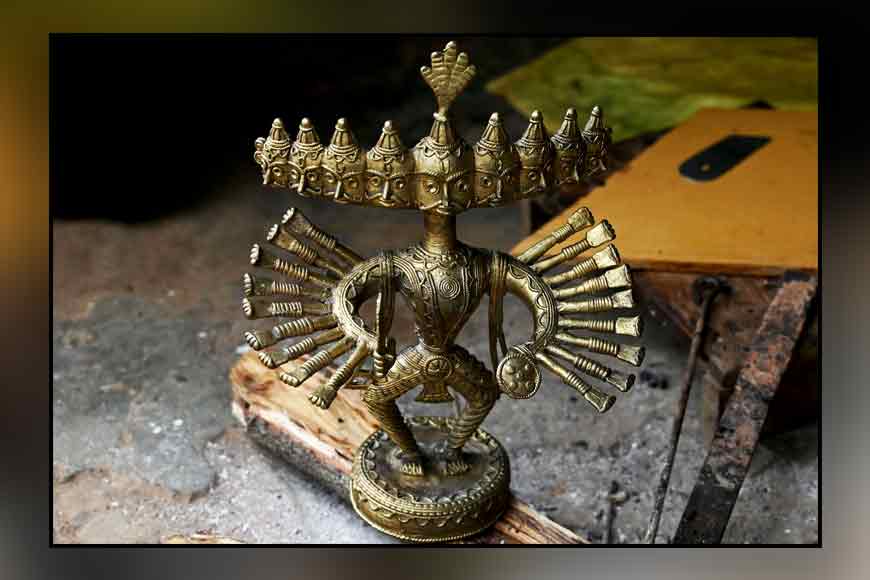 Ace photographer Santanu Paul shares his exciting photographs from Bengal's Dokra Village, Daryapur
Just a few kilometres from Guskara and around 30 km from Burdwan Railway Station, is a quaint village that is lesser known on the map of Bengal. It is Dariyapur where almost ever village household churns out exquisite pieces of Dokra Art. These families had migrated to Bengal almost 120 years from nearby Odisha. At present, 133 artisans from Dariyapur practise Dokra craft as an occupation.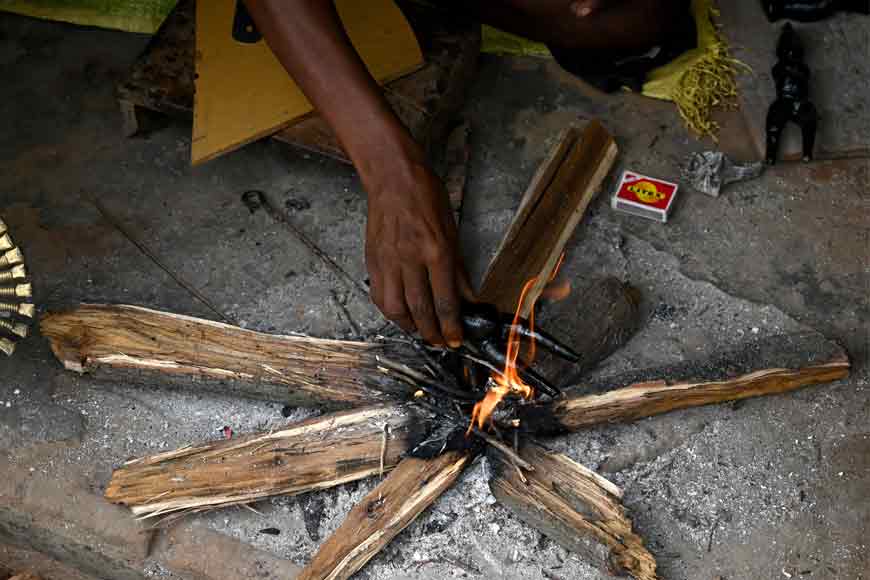 Mould into the fire
Dokra is an ancient technique of producing a non-ferrous metal ware by metal casting process. The artisans follow the process which is believed to be 5,000 years old to make figurines, animals, deities and jewellery. The state government in association with UNESCO, has developed Rural Craft Hub at Dariyapur. There is a Community Museum in the village also showcasing the Dokra tradition.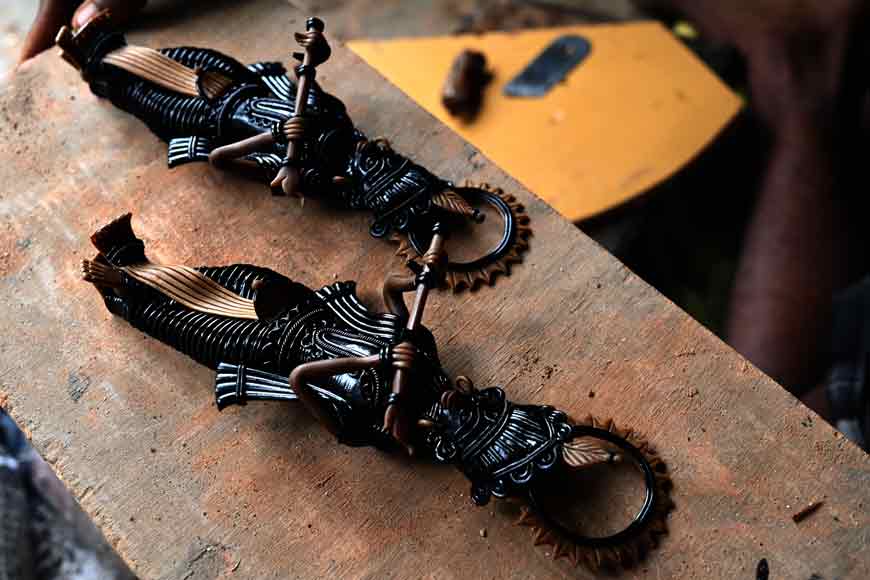 Creative splendour
Dariyapur is an interesting day tour round the year. Visitors to Santiniketan or Bankura can also plan a short detour to experience the ancient Dokra art. The artists' collective celebrates their annual village fair every October.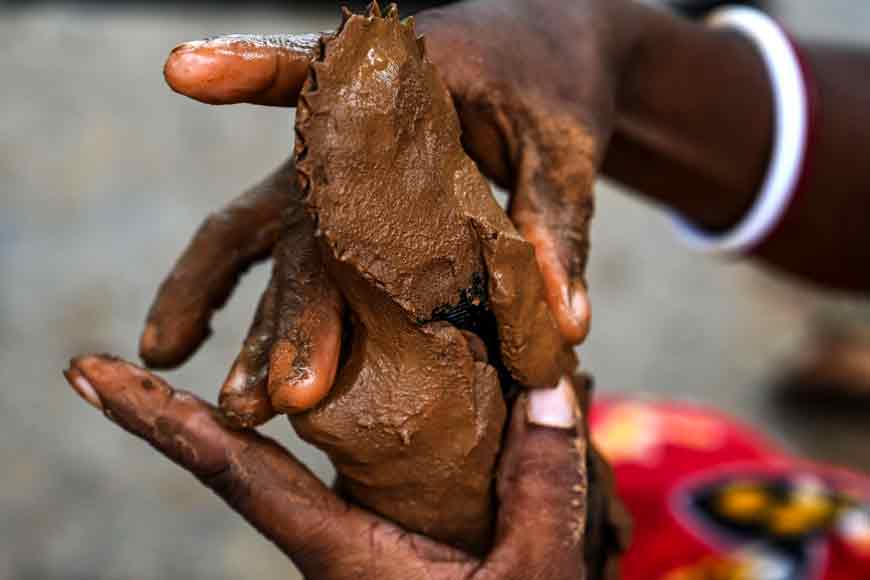 Hands of clay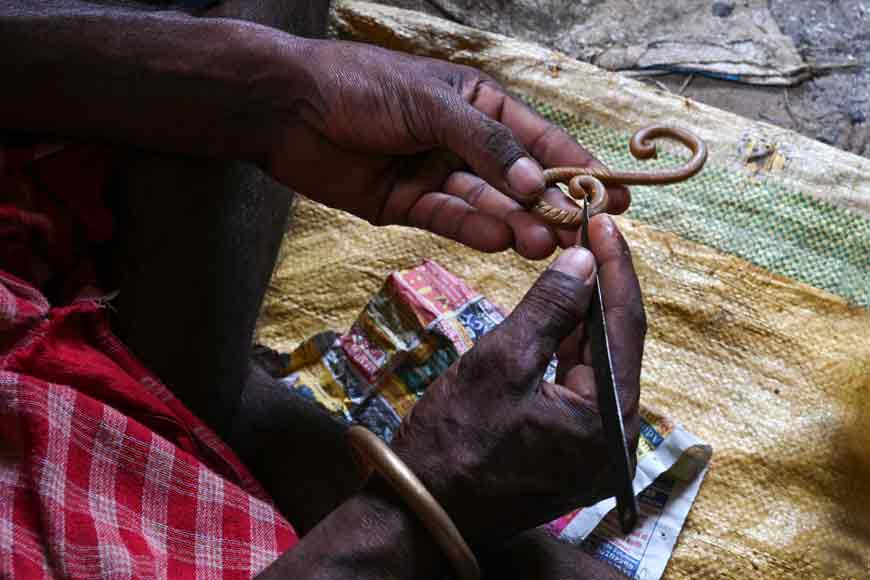 Dokra artists at work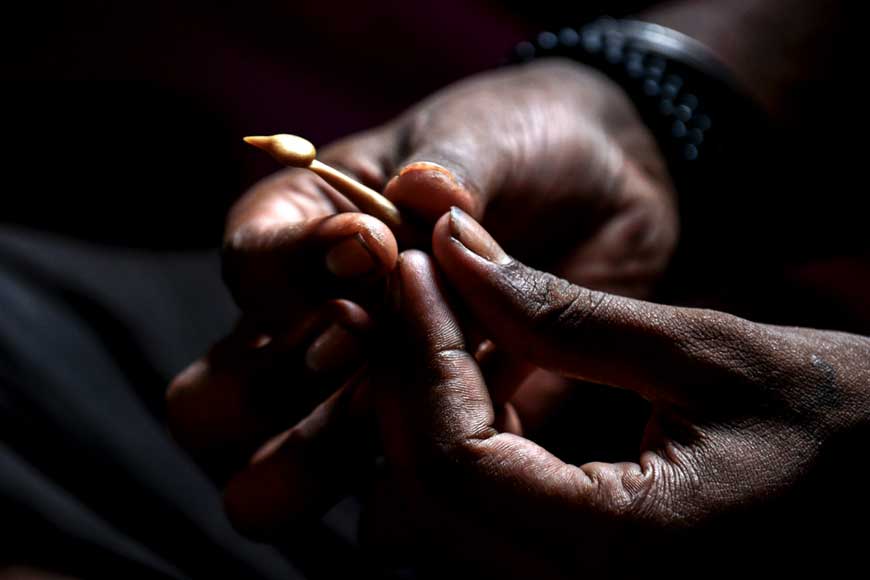 Fine tuning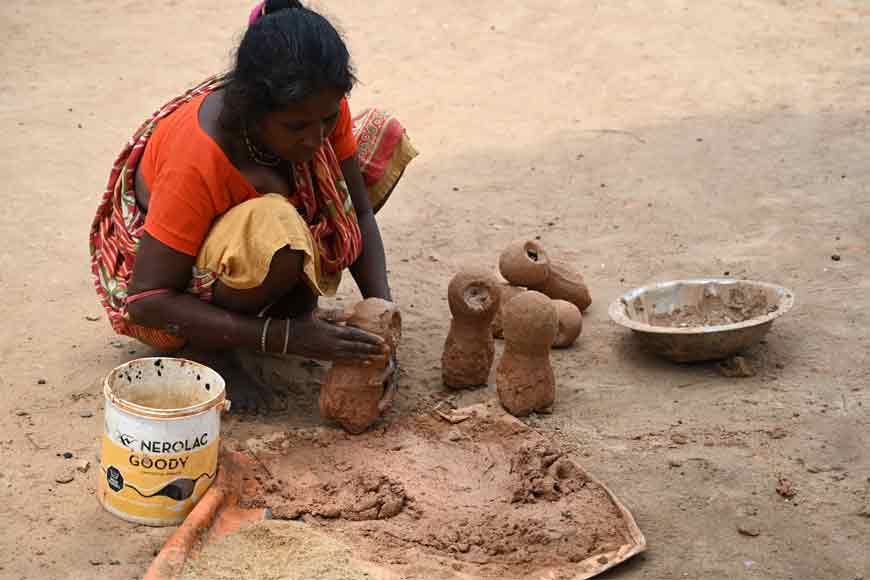 Women artisans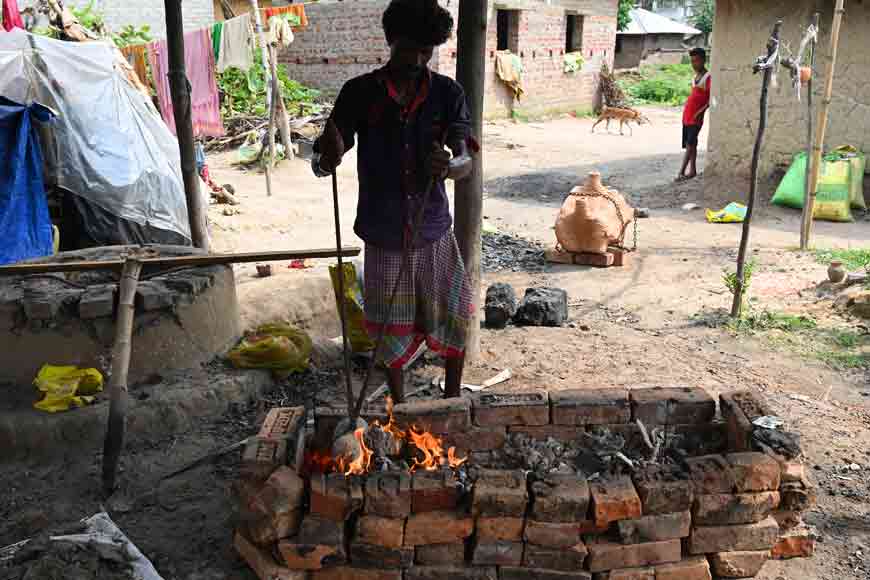 Sweat it out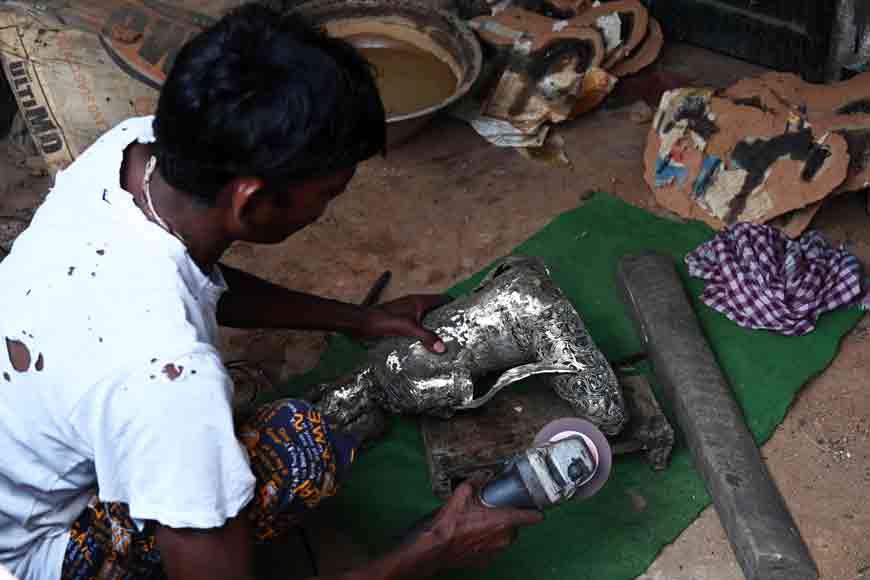 Churning creations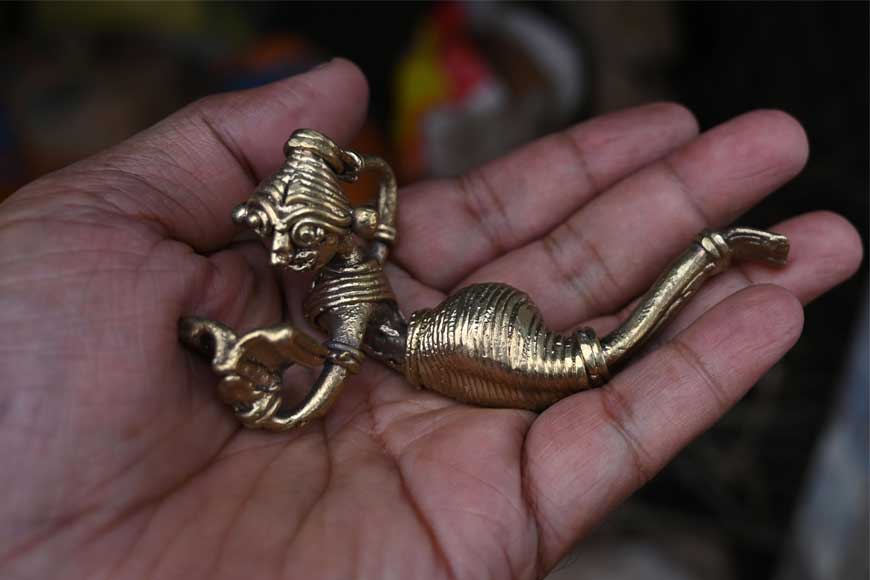 Bengal's world famous dokra figures