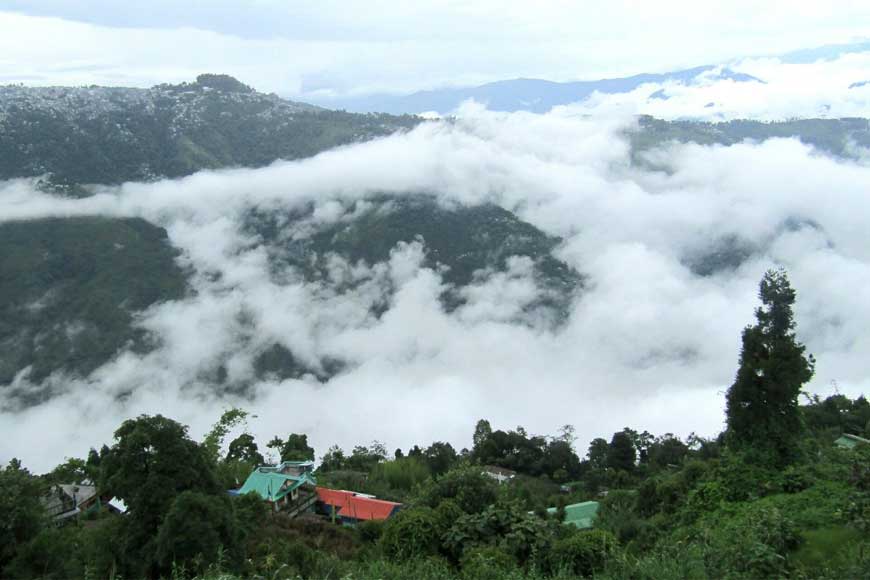 When you want to escape the summer heat, what is the foremost thought that comes to your mind? Ditch the city and head for a hill station, right? However, if you are dispirited by the teeming millions all heading to the 'Queen of Hill Stations," our very own Darjeeling, don't lose heart. There are many quaint little off-track tourist destinations in the vicinity that can make your stay a memorable one. Located just 15 km from Darjeeling town, Dawaipani is an unexplored small hamlet situated opposite the famous Tiger Hill of Darjeeling at an altitude of 6,500 ft, surrounded by thick Himalayan forests.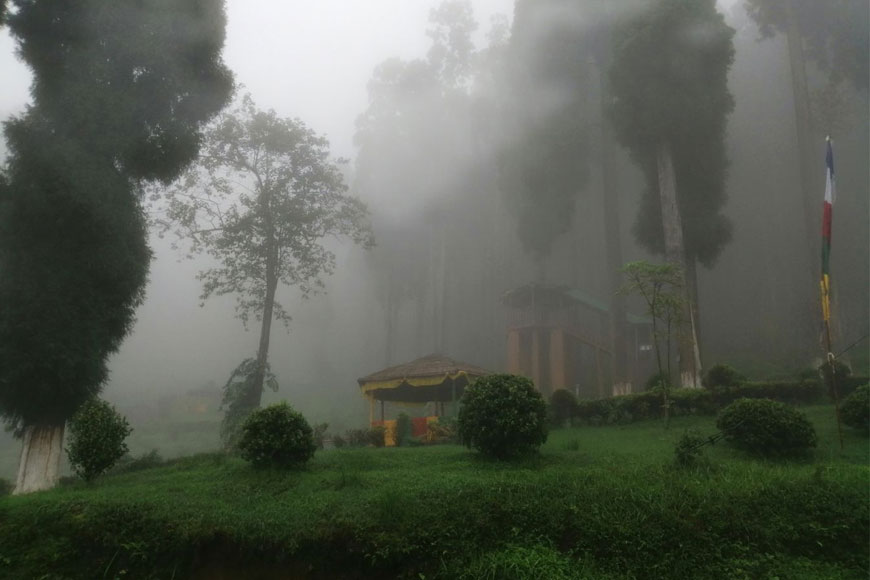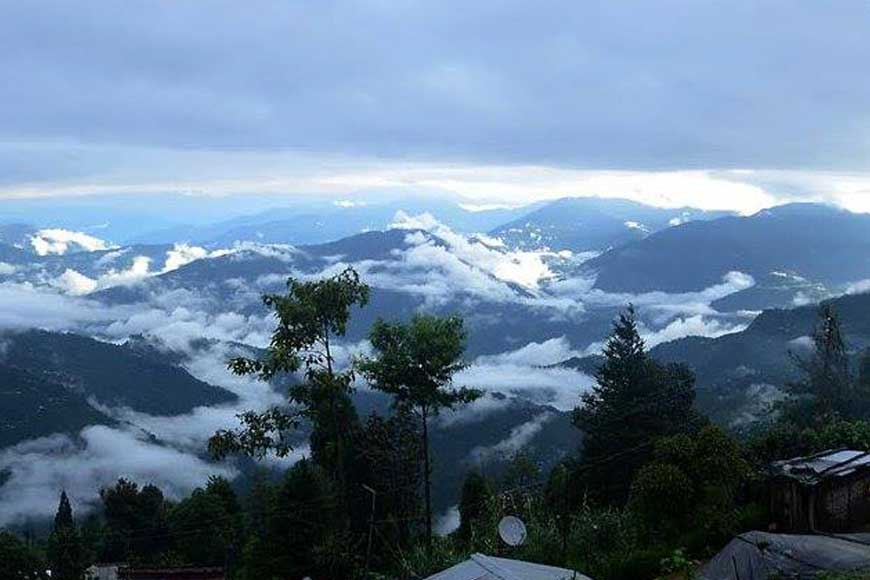 The quiet village offers an uninterrupted 180-degree view of the Kanchenjunga range. It also offers a clear view of Namchi Chardham or Samdruptse Monastery and Darjeeling town. You will feel like you are peering down from the space when you will see lights glittering below at Darjeeling town. Dawaipani in local language means 'Medicated (Dawai) water (Pani).' The place is renowned for medicinal plants that grow in abundance here. The local river Khola meanders through the village that is surrounded by thick Himalayan foliage and guarded by the majestic snow-capped mountain peaks at a distance.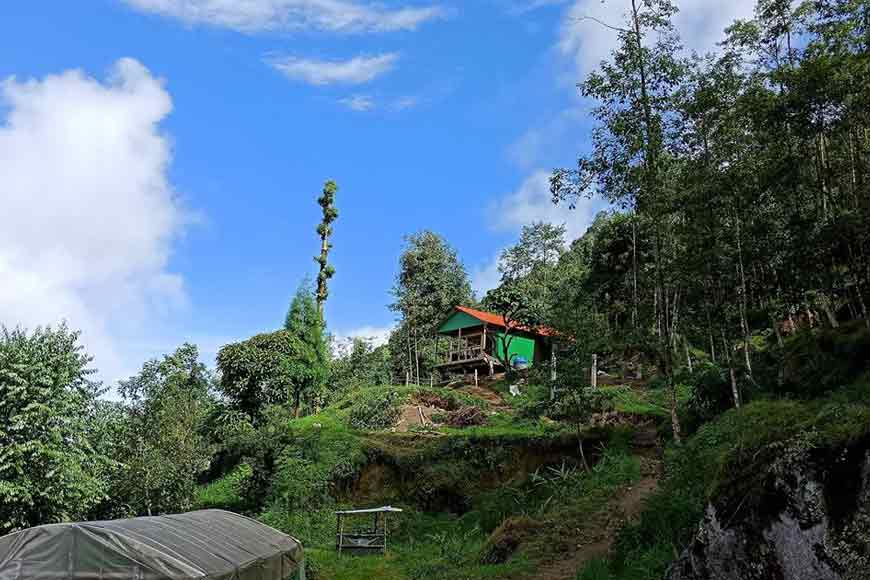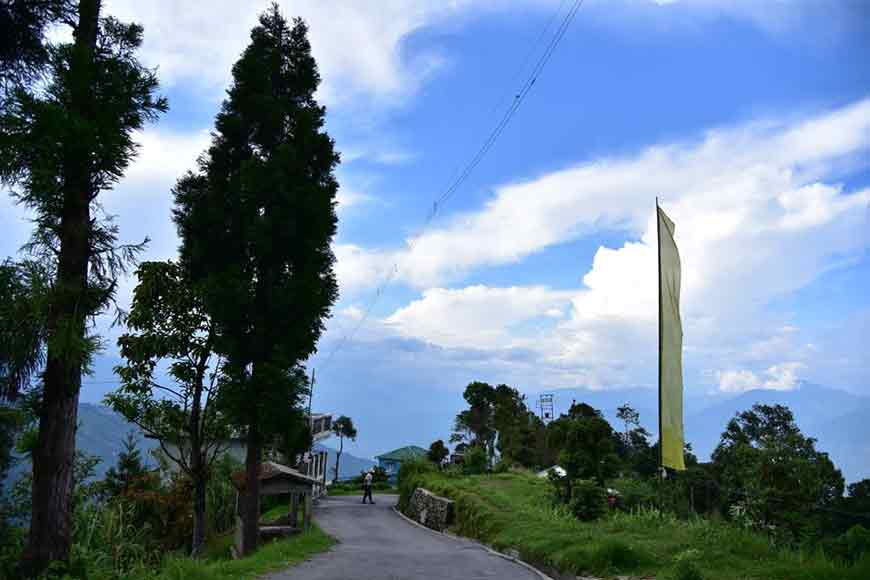 This place is a haven for trekkers and hikers. Even photographers and birdwatchers have a blast as the forests provide natural cover and are home to a large variety of birds. It is a pleasure to get acquainted with Himalayan birds that dwell only in the high altitudes and cannot be seen in the plains.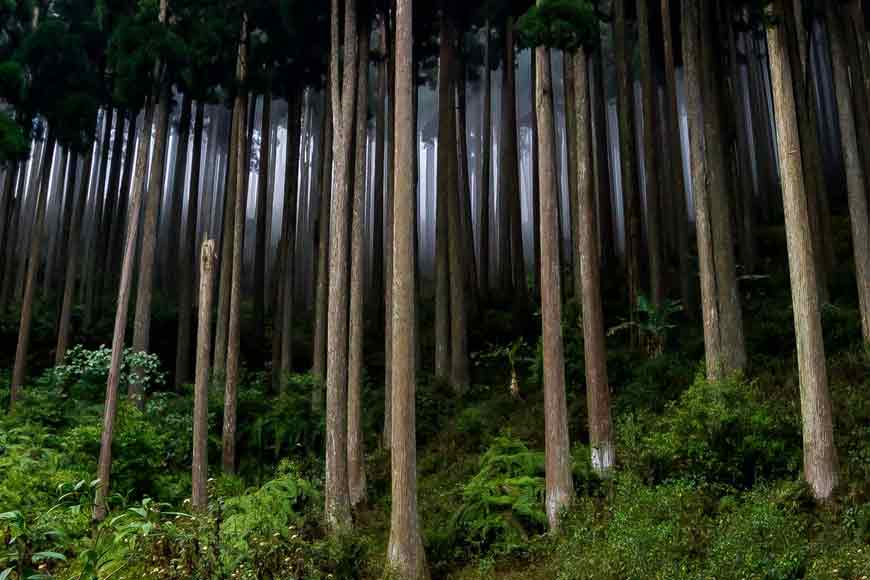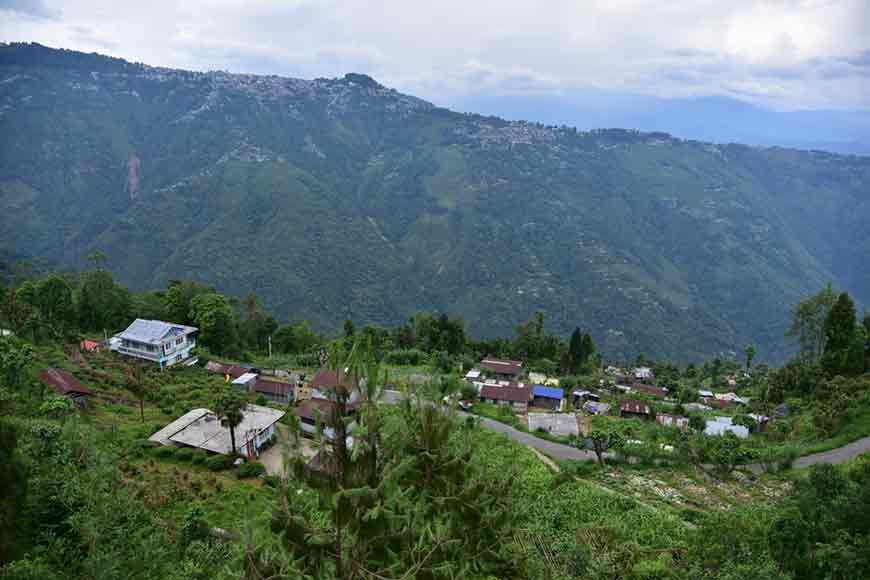 What too see around:
The village is surrounded by a few renowned tea estates like Glenburn Tea estate, Lamahatta Tea estate and Takdah Tea estate. A visit to any of these tea estates can be a rewarding experience. It offers the best opportunity to see the tea being picked and processed and to try fresh tea straight from the gardens. The area is blessed with the natural beauty of winding lanes, misty hills, and forests full of exotic plants and wildlife.
Darjeeling town is just a stone's throw away. So a day-long trip can be arranged to visit the Queen of Hill stations for some sight-seeing, dining or shopping. Dawaipani is also close to a few other popular hill stations including Lamhatta, Sittong and Kalimpong.
When to Go:
Since Dawaipani is situated at a high altitude, it has a cool climate all-round the year. The monsoons are treacherous here as Dawaipani receives very heavy rainfall in the months of July and August. So, except for these months, you can plan your visit any time of the year. One warning: Do not forget to brace yourself with heavy woolens while visiting Dawaipani.
How to Reach:
By train: Board the train from Howrah or Sealdah, get down at NJP. Dawaipani is 76 km from the village. It takes about 2 hours, 50 minutes to reach Dawaipani, depending on the road condition.
By flight: Bagdogra airport is situated around 75 km from the village and takes about three hours to reach from the airport.
Story Tag:
Dawaipani, Hill-stations near Tiger Hill