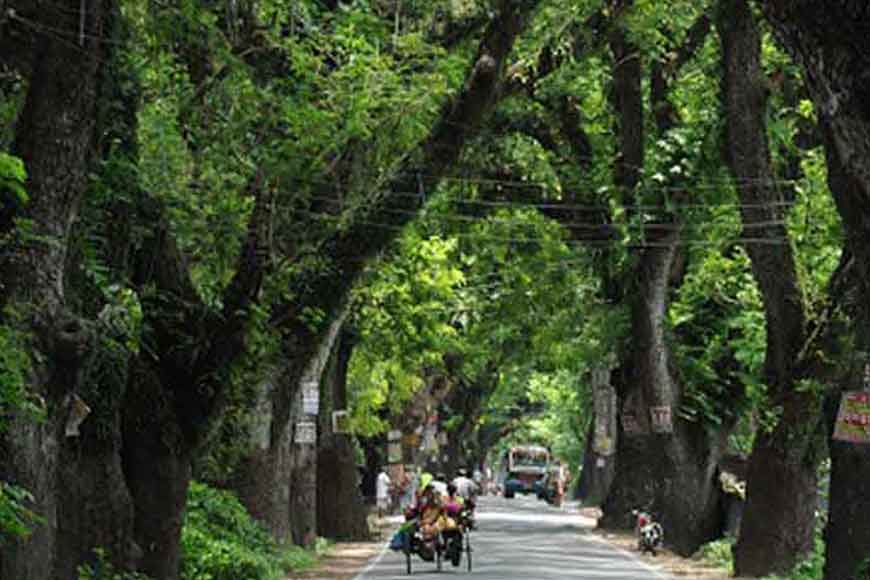 Calcutta High Court designated officials studied the rising public demand, to announce 'Heritage' status to trees lining Jessore Road. The officials conducted their study based on factors like age of a tree, its height, the width of its trunk, the vastness of its canopy, its beauty and its historical perspective and concluded that the ancient trees fulfill all the requirements mentioned in the West Bengal Tree Management Laws to get heritage status.
According to O'Maley's Gazette published in 1912, these trees were planted on both sides of Jessore Road around 1840. At present, the width of some of the trees are close to eight metres. In Singapore, rain trees with 5.8 width were given heritage status way back in 1900. Citing this instance, lawyer Raghunath Chakraborty, representing APDR says, "We have been insisting the government to confer heritage status to these trees. When practical alternatives are available, it is sacrilegious and suicidal to fell these ancient trees. If these trees are left to survive, they will be beneficial for the future generations as well. We are now waiting for the court's decision on this issue."
The court had appointed two officials, Koushik Dey and Biswaroop Nundy to review the location of the trees, where and how many trees require to be felled, what alternative steps are being taken by the state government to plant the number of trees being destroyed for the project etc. The two went through all available material and actual survey of the area and prepared a 161-page report, that they presented to the bench constituting Chief Justice of Calcutta High Court, Ms Nishitha Mahtre and Justice Tapobrata Chakraborty. Can High Court save these trees from the axe of urban development?