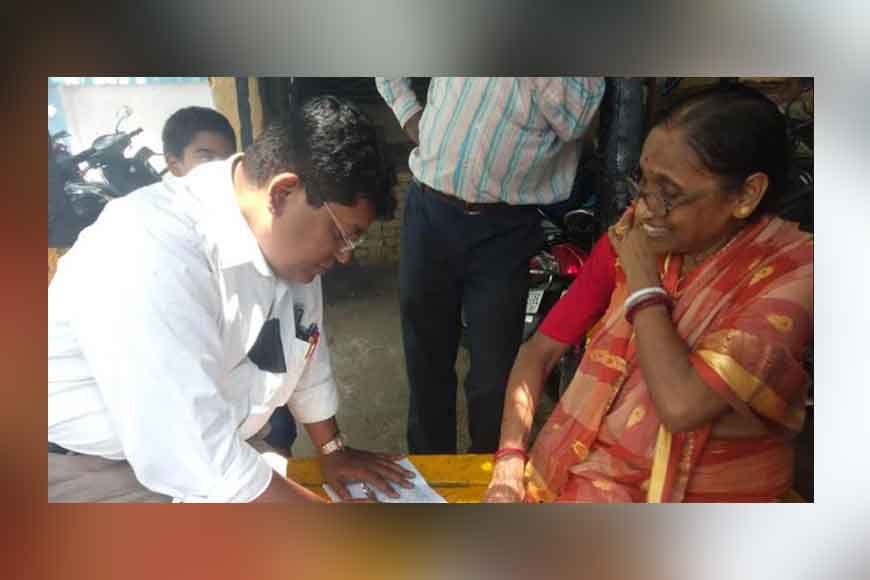 Janak is a 8-year-old boy who comes every month for blood transfusion to NRS. He is a patient of Thalessaemia. He will suffer if he doesn't get blood at the right time. Yet the doors of NRS was closed today and he started crying before his 'dada,' the junior doctor who usually treats him every month. The doctor allowed Janak and his mother to enter and he was given blood transfusion. So was an accident patient at RG Kar Medical College. And then another ambulance carrying a victim of snake bite was allowed by doctors of Burdwan Medical College after the family pleaded to save their son. Doctors are indeed humans and there was a time the society treated them next to God. For they are ones who bring life to earth when a child is born and also save thousands of patients from the verge of death.
Despite the mass agitations against hooligans who time and again enter state run hospitals to bash up doctors, whenever any patient dies, putting the blame on them, doctors of Bengal haven't forgotten their duties. The doctors of Asansol District Hospital and Super Speciality Hospital have gone out of their way to cater to the requirements of ailing patients. The treatment at the outdoor unit of the Asansol District hospital generally starts around 11:30 in the morning. But Nirjhar Majhi, surgeon and bone specialist reached the hospital premises at 9:30 am on Thursday. He saw the huge queue of patients and could not hold himself back. He did not sit in his chamber but started treating patients under a tree near the parking lot. This is the hospital where he had first introduced knee replacement.
In many hospitals doctors wore black badges while treating their patients. No doubt they have prioritized the welfare of the patients even in such a disturbing scenario, while waiting for the authorities to ensure their safety at the earliest.