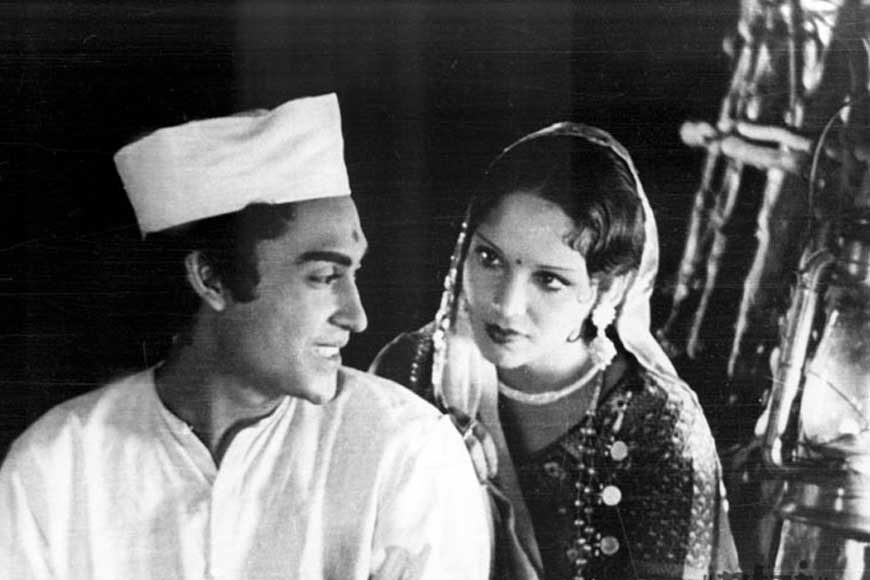 The year was 1934. In Malad, Mumbai, a new film studio was being set up. Co-founded by Devika Rani and her first husband, Himanshu Rai, it was called 'Bombay Talkies'. The London-returned young couple had a dream -- to radically change Indian cinema.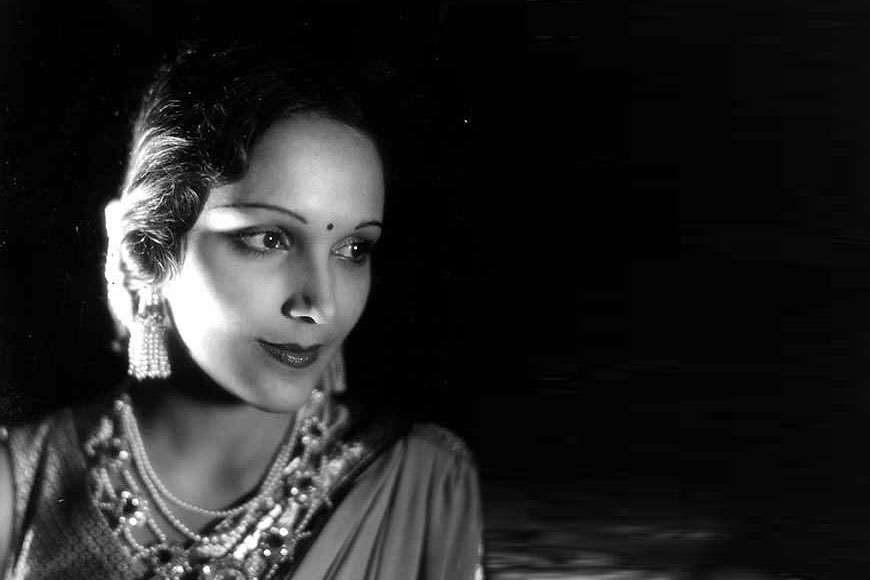 Devika Rani
Rabindranath Tagore's grandniece, the first lady of Indian cinema, as Devika Rani is often dubbed, was born in 1908 as Devika Rani Chowdhury in Waltair near Vishakhapatnam. She hailed from an educated and affluent Bengali family. Her father Colonel Manmatha Nath Chaudhuri was the first Indian surgeon general of Madras Presidency. Her paternal grandmother, Sukumari Devi was Rabindranath's sister and her mother Leela Devi Choudhary was Tagore's niece. She was sent to a private school in London where she stayed at thespian Niranjan Pal's London residence as a house guest, while studying on scholarship at the Royal Academy of Dramatic Arts.
She was a sweet little kid but beneath the charm, she was fiercely independent. She made her way through London all by herself, finding a job, and later even breaking into the world of cinema independently. She was very gutsy for her time. While still at Pal's residence, Devika met Himanshu Rai, almost 15 years her senior, and already married. Devika was swept off her feet by his charm and his cinematic and artistic brilliance. Rai eventually became her mentor, and she started assisting him on set, working hard throughout her rigorous apprenticeship under him. Devika was ambitious and focused about what she wanted in life -- fame, money and recognition.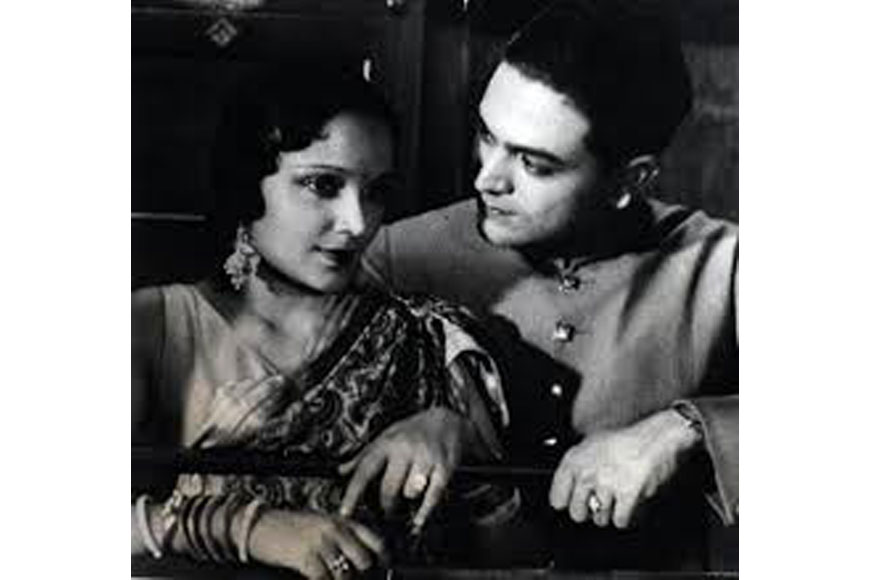 Devika Rani with Himanshu Rai
Devika was a path-breaker in many ways, and one of the earliest women from a respectable family to join films. It was her ambition that coaxed her into joining an industry which was not very well appreciated, especially where women were concerned. However, Devika Rani was not bothered. She tied the knot with Rai in 1929. Rai was more like a father-figure to her and a strict disciplinarian, besides being a womaniser. And yet, she stuck on with him because rationality and clear-headedness were inherent to her being, and she focused single-mindedly on absorbing as much as she could, eager to learn and excel at all that lay in front of her. Both for her and Rai, their dreams were more important.
Devika rani with husband Svetoslav Roerich in later years
The couple was setting a new tone for Indian cinema at Bombay Talkies by importing sophisticated world-class production practices to India and inviting notable collaborators like German filmmaker Franz Osten to produce the best form of art that would attract the best element in Indian society, with an educated and cultured background. Moving from production to acting was a big leap for Devika, and initially she resisted it a lot. She really wanted to be confident before making the transition but Rai was instrumental in pushing her towards acting. Devika Rani was a trailblazing actor, a game-changer for the perception of women in Indian cinema. With her precision and expertise, she started the era of pioneering female-led movies in Bollywood.
Meanwhile, at the personal front, while shooting for the film Jawani Ki Hawa, she eloped with her co-star Najmul Hussain. Rai later met her and succeeded in convincing her to return. Though the decision to return must have been challenging for her, she held her head high in public. She did not lose her dignity because she always excelled at whatever she did, so it was very difficult for people to put her down. Besides acting, she also single-handedly ran Bombay Talkies after Rai's death in 1940. In 1941, Bombay Talkies created history by producing a noir film, Naya Sansar and blockbuster Kismet (1943), which broke all records and ran for three years at Roxy Theatre at Kolkata. Devika Rani made her last appearance in Hamari Baat in 1943. In 1945, she decided to quit the industry. She was 36 years old at that time. Devika Rani had achieved immeasurable success in Indian cinema by then. She had given a lot of herself, a lot of her soul… And she had nothing left to prove.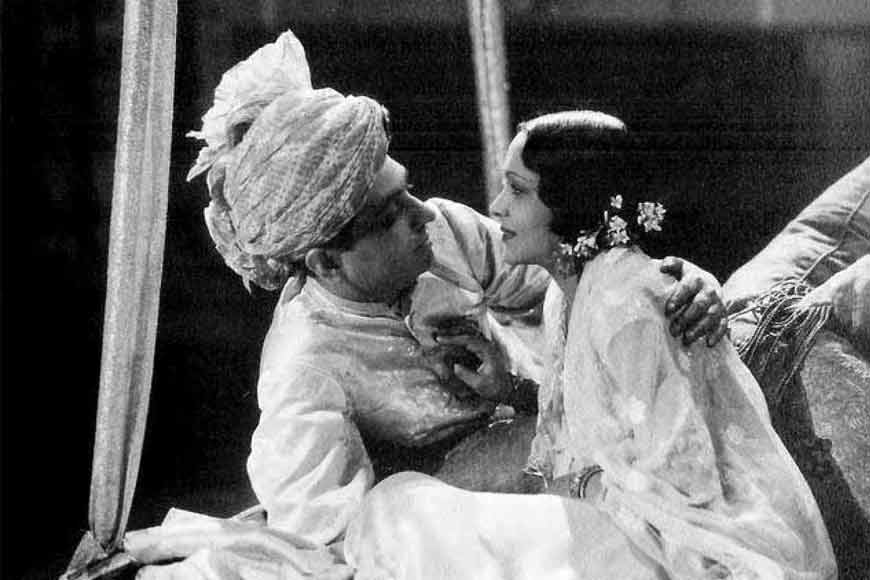 A still from Karma
She was awarded the Padma Shri in 1958 and got the first Dadasaheb Phalke Award for Lifetime Achievement in Cinema in 1970 and the Soviet Land Nehru Award in 1990. In 1945, she married Russian artist Svetoslav Roerich. They spent their days first on the hill-station of Kulu, where she made wildlife documentaries, later moving to the sprawling Tataguni Estate on the outskirts of Bangalore. The actress lived till 86, in Garbo-esque seclusion with Roerich. She breathed her last on March 9, 1994. She will be remembered as an intelligent, down-to-earth actress with an eye for talent, and definitely as a survivor.