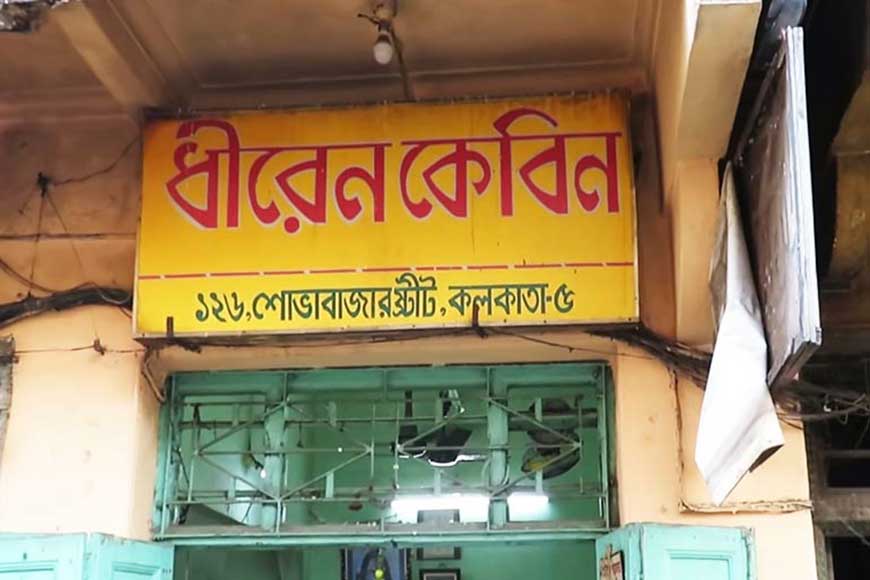 Bengalis are known for their telebhaja (deep fried) savouries and it is by their sheer dint of merit, they are capable of making any vegetable, spinach, fish, chicken, egg --- you name it, into mouth-watering deep-fried snacks. When the British came to India, they introduced fries and cutlets and Bengalis instantly joined the bandwagon to devour these newly-discovered delicacies. One such iconic item that shops dish out is Kobiraji. The name is believed to be a derivation (from the Bengali pronunciation) of 'coverage cutlet' or 'cover egg' cutlet, a dish introduced by the British.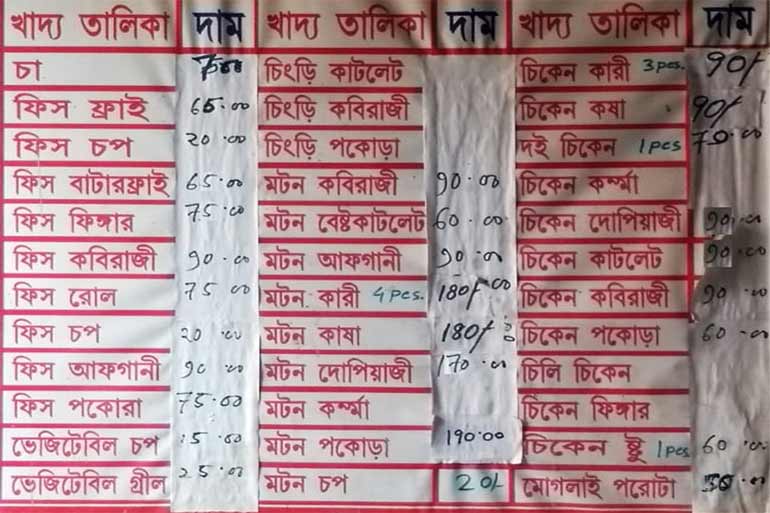 There is a quaint little eatery named Dhiren's Cabin in Shovabazar area of North Calcutta. The shop's signature item, Fish Kobiraji has been attracting food connoisseurs from all walks of life. Some of the city's celebrated citizens from different walks of life including matinee idol, Uttam Kumar, Bhanu Bandopadhyay, Manna De, Ramkumar Chattopadhyay, Srikumar Chattopadhyay, Pankaj Roy and many such stalwarts frequented this snack bar for fish kobiraji. One might be curious to know the 'secret' ingredients that make this dish so unique. The ingredients used in preparing the fish kobiraji are very simple. Boneless fillets of bhekti fish, garlic-ginger-green chili paste, garam masala, pepper, salt, sugar, pure mustard oil, shredded coriander and mint leaves, eggs and biscuit crumbs.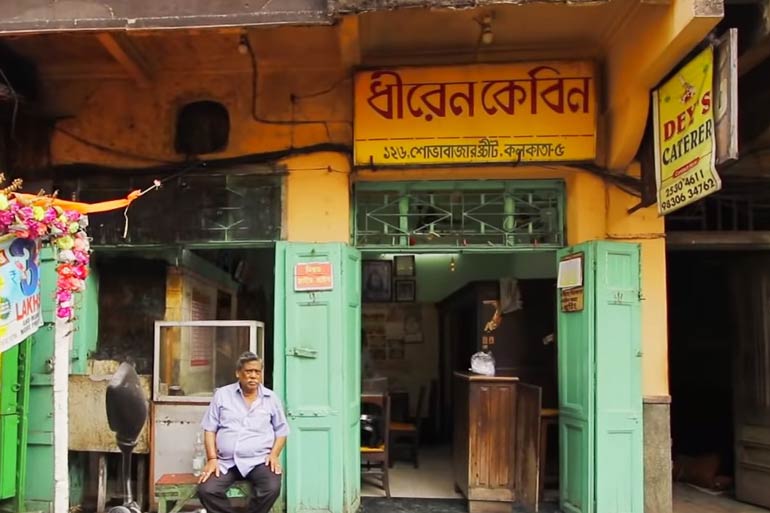 If you want to familiarize yourself with Kolkata, you have to come out of the comfort zone of your abode and take a walk. Don't walk on the main roads. Instead, take a detour, explore those narrow lanes and by-lanes because as the saying goes, another Kolkata lives hidden within the outer layer of the city, awaiting to be explored. That is how a new world will be unlocked and you might be the first one to discover something unique in some neglected corner or street of this city. Opportunities galore, especially in the northern part of the city. There is an element of nostalgia associated with this part of the city. One place that is inextricably associated with the area is definitely the old café, Dhiren Cabin, on 126, Shovabazar Street, Calcutta 700005 . Dhirendranath Dey started this small café in 1935. Since then, the Dey family, his descendants have been running the show with flourish. For the family members, preparing and serving food to the customers is like a religious ritual. For them, it is a labour of love. It was a niche café that specialized in items like mutton 'breast' (braised) cutlet, fish kobiraji, fish fry, vegetable chop and Moglai Paratha. Newer items have been added to the menu over the years. As evening descends, the shop gets crowded, each one jostling for space to reach the counter and place orders. This is the tale of a quaint little shop, told and retold each day and every day.