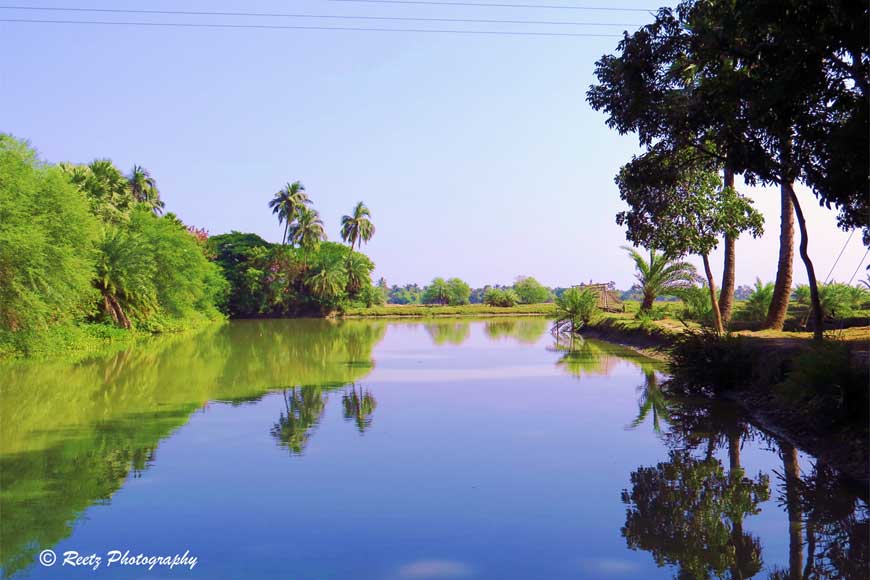 Read of the fishermen's cove in Enid Blyton? And always imagined to sit in one such cove overlooking a village, watching fishermen cast their nets on the mighty rivers? The riverine village of Dhuturdaha in South 24 Parganas is one such location. Located near the superfluous rivers of Bengal – Ichhamati and Vidyadhari, the area has numerous bheris (fishing lakes) and natural ponds. For anglers, Dhuturdaha can be an awesome delight.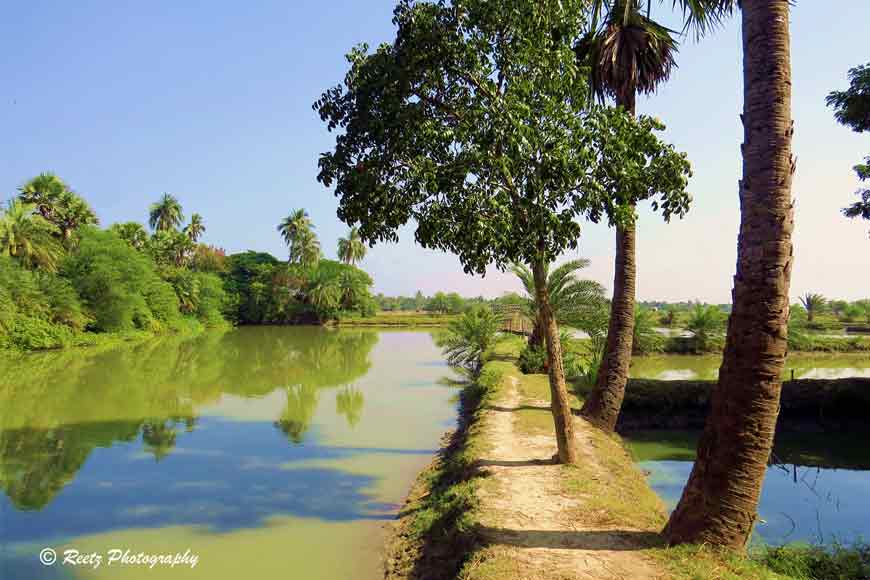 Village walk at dhuturdaha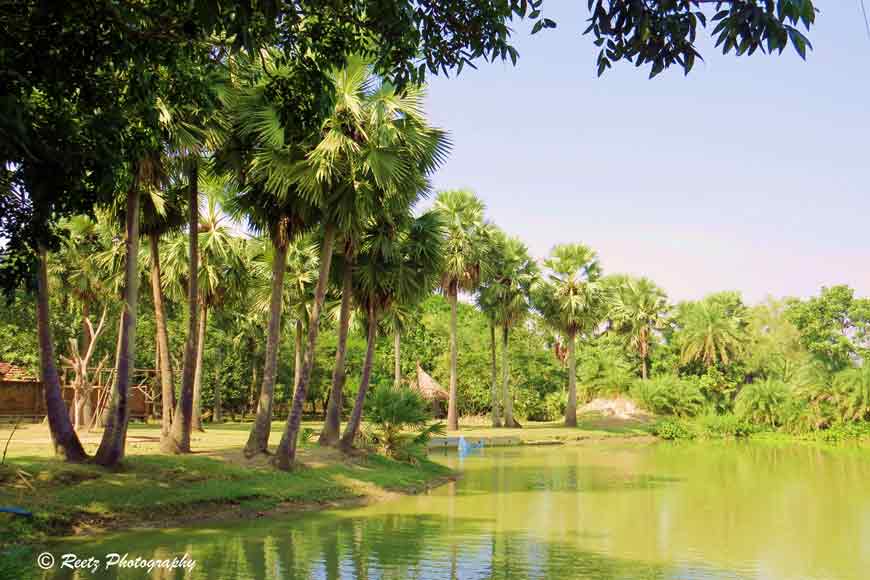 Date Palm trees
We had been to this small village during monsoons. Via Basanti Highway, we drove straight till Minakhan, one of the largest fish markets of Bengal. Countless varieties of freshwater and marine fishes are put on auction here, daily. The whole place stinks of fishy smell and if you are not a fish-lover, then the strong odour might deter you. However, the landscape will not.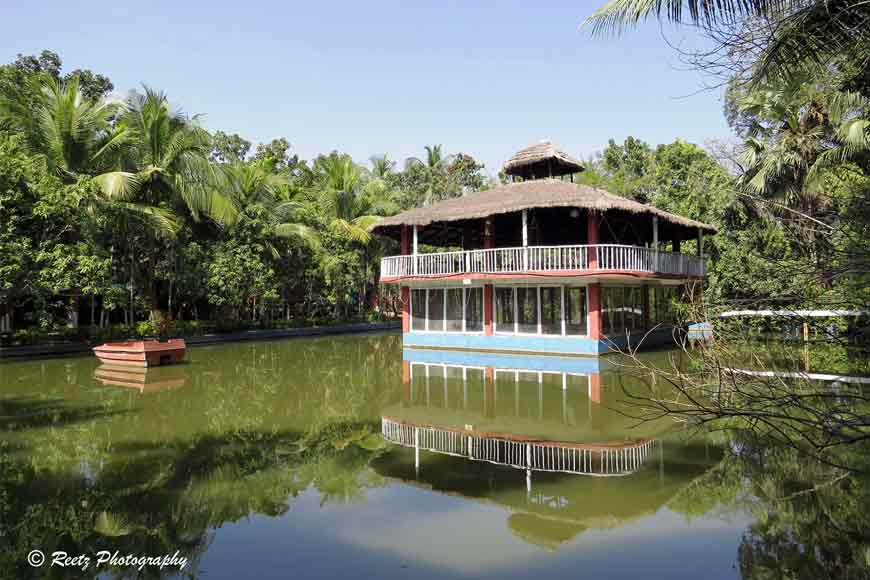 Water house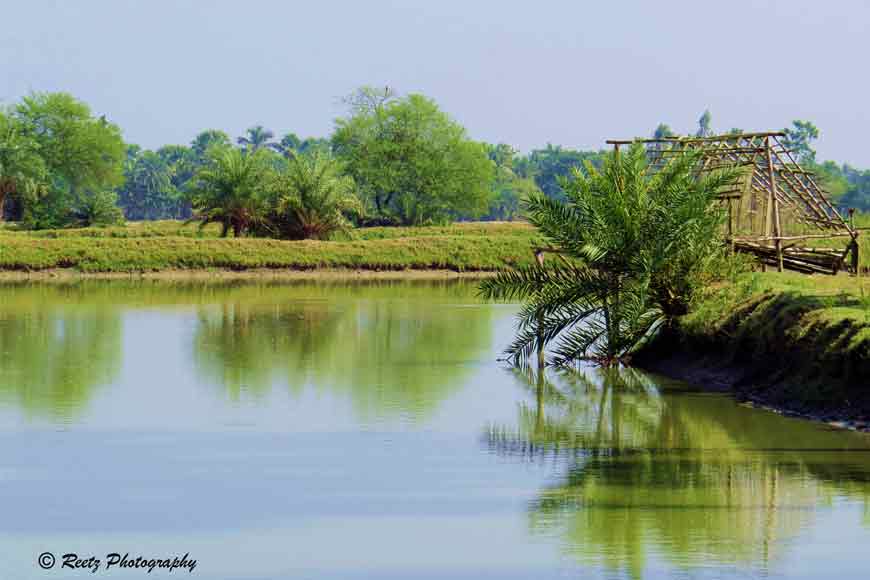 Fishing lakes
From Minakhan junction, we took a right turn, taking the road towards Dhuturdaha. The remaining stretch was mostly through the fishing lakes. The green fields in the horizon soothed us in a jiffy. We took some detox breaks in between till we reached our destination. Being monsoon, the surroundings looked more lush than ever.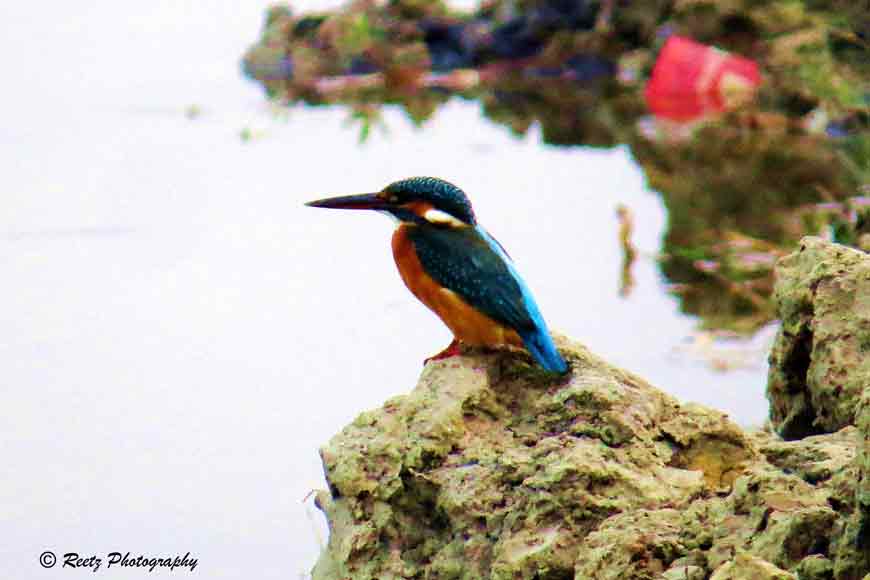 Kingfisher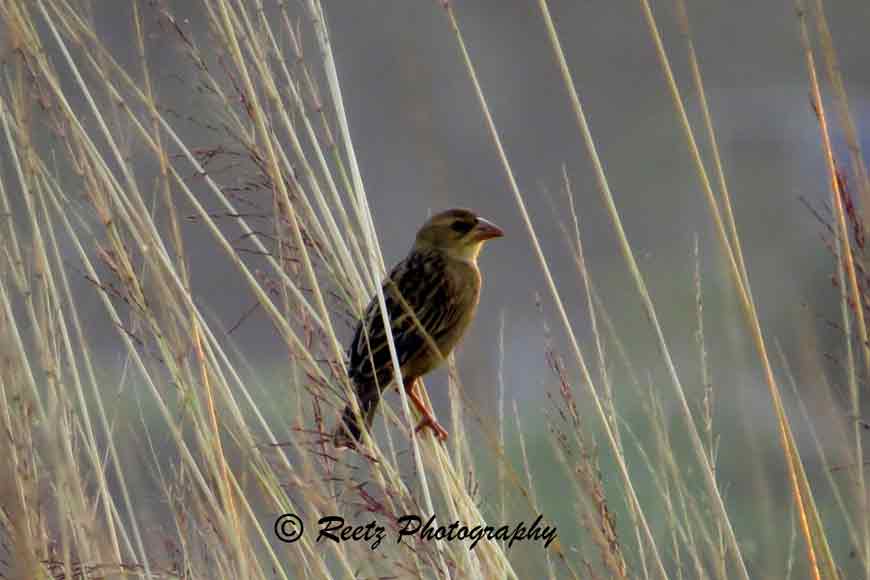 Baya Weaver
Parking our car at a local resort, we went for a village walk. The quiet rural life was a lovely break from the jet-set speed of our urban frame. The paddy sowing season, with lines of farmers and their wives soaking the first seeds, acres of green fields, flocks of lesser whistling ducks, bawa weavers, kingfishers, pond herons, goshawks, cool banyan shades, a water house, innumerable date palms and chirping babblers ---- they had all welcomed us. Lip-smacking fish cuisines including lobster of Dhuturdaha was however the most memorable of all and if you are a foodie you cannot miss this fish paradise in the heart of Bengal.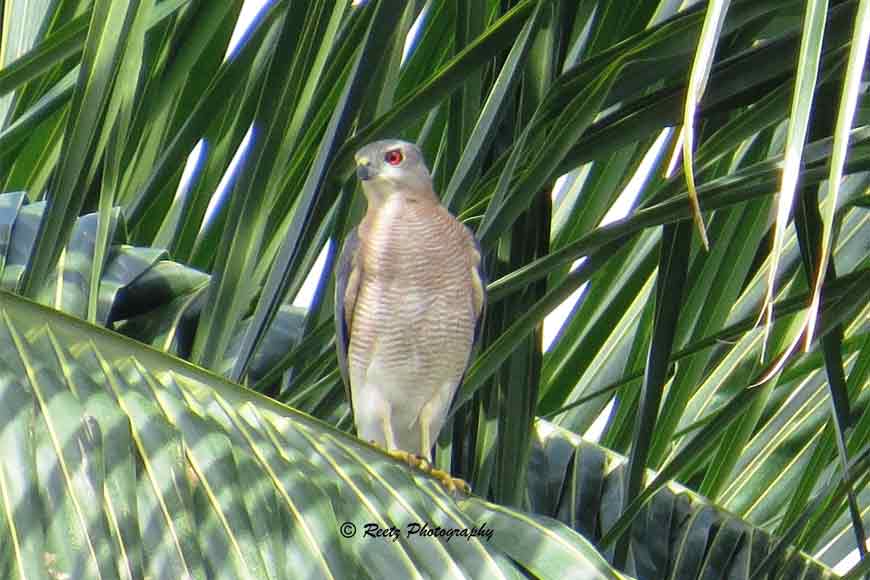 Little banded goshawk
How to Reach:
Around 50 kilometers from Kolkata, Dhuturdaha can be reached in two hours by road. By train, you may get down at Minakhan station and then take a short rickshaw ride to the village.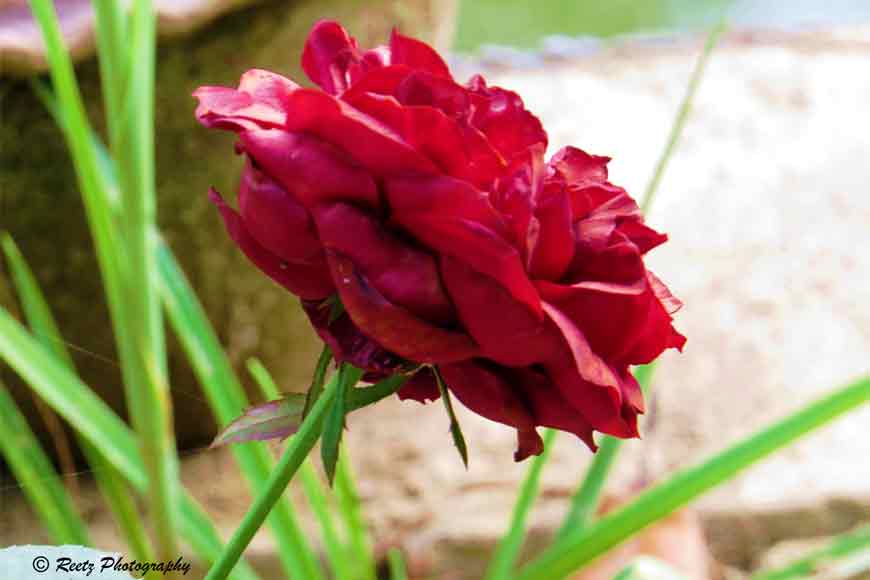 Flora and Fauna around Dhuturdaha
Where to Stay:
There is neither any Govt. tourist lodge nor any recommended hotel at Dhuturdaha. Some lodges boast themselves as resorts but it is best suitable for a day trip from Kolkata.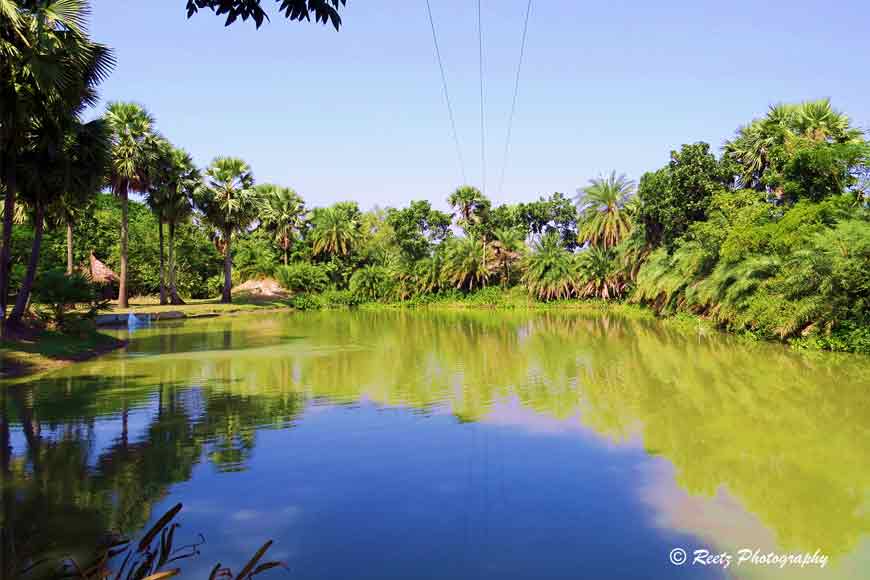 Village pond
Best Time of Visit:
To enjoy monsoons at its best, you may visit Dhuturdaha. It can be a wonderland for fish lovers.
Story Tag:
Sports in Bengal, Dhuturdaha