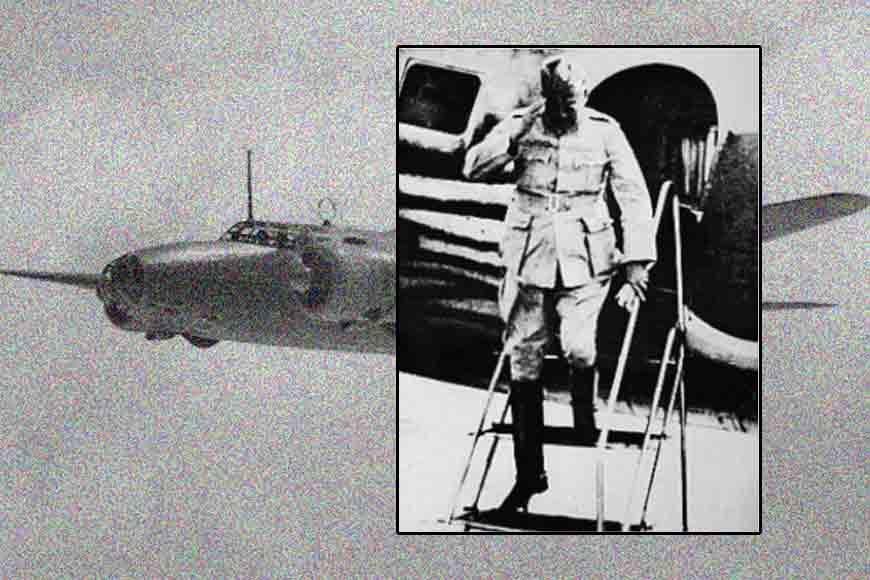 Here is a new controversy about Netaji Subhas Bose's death, following a claim made by Indian born French historian, Jean-Baptiste Prashant. He claims Netaji did not die in any air crash because an old French secret service report dated December 11, 1947 found at the National Archives of France says otherwise. Though the professor has dug out this report, it has now been made a classified document, closed and will remain out of bounds for another 100 years! But why? Why should a document remain hidden from the public eye for 100 years, unless it had a secret to hide that could leave an imprint on world history?
According to official records, Netaji died from third-degree burns on August 18, 1945 after his overloaded Japanese plane crashed in Japanese-occupied Taiwan. However, details of his death are shrouded in mystery and most Indians refuse to believe either the fact or the circumstances of his death. Conspiracy theories appeared within hours of his death and have thereafter had a long shelf life, keeping alive various martial myths about Bose. The French professor now claims Netaji died behind bars at Vietnam.
Prashant More teaches at the Institut des Hautes Etudes Economiques et Commerciales, Paris. The report that More found suggested that Bose was alive in 1947. As More points out, the document doesn't talk about his death. Instead, it only shows the French didn't believe in the theory of Bose's death. The French Secret Service on the contrary believed Bose had escaped from India and that he was alive till at least December 11, 1947, the date of the secret service note, which again implies that the French did not buy the theory that Bose died in the air crash on August 18, 1945. The historian believes Netaji spent his last days in Saigon and died behind bars in Boat Kuttanad jail in Vietnam. He procured this information from a single classified dossier of the French secret service on Netaji Subhash Chandra Bose and Indian National Army in Saigon. But when the professor requested the French Army to give him access to the documents, he was outright denied access via a written note. So, he is now convinced that his suspicion had solid ground.
In the Archival Information on Subhas Chandra Bose it is clearly stated that he was the ex-chief of the Indian Independence League and a member of Hikari Kikan, a Japanese organisation. It is further stated that he escaped from Indochina, though it does not state how. The report that Professor More found suggested that Bose was alive in 1947. The professor now wants Indian government to put pressure on the French government to release the classified documents on Netaji because, he is confident the file contains details of Netaji's last few years.