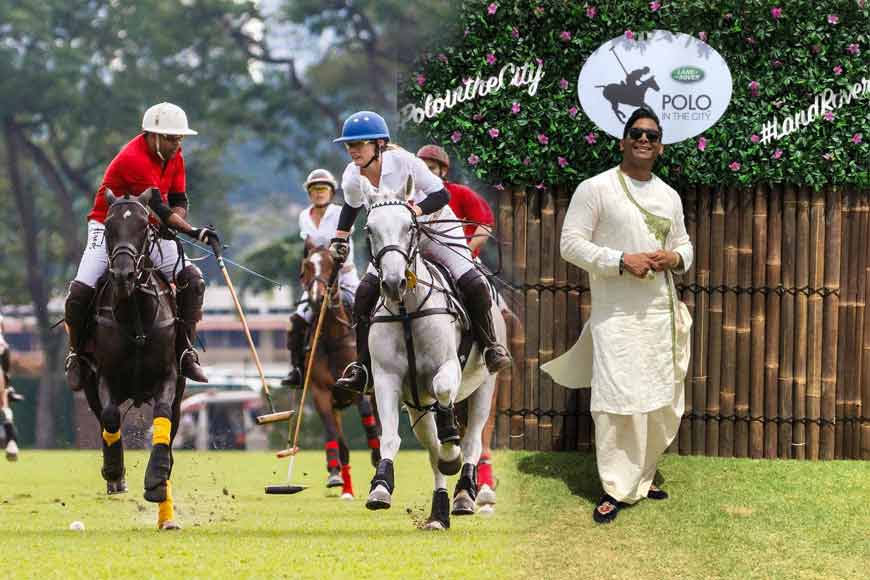 Often when we talk about Kolkata, the city brings back memories of Mother Teresa, Rabindranath Tagore and Victoria Memorial but not so much about the royal game of Polo. We feel the City of Joy is always linked to football, thanks to the lush Maidan, that is often considered to be the Mecca of Indian Soccer. However, Polo's connection to Kolkata is historic.
The game may be referred as Game of King and had its origin in Persia but Kolkata is the cradle for modern day polo. The game has been played in Kolkata for more than 150 years. In 1862 the oldest polo club in the world, the Calcutta Polo Club was established by two British soldiers -- Sherer and Captain Robert Stewart. There were informal matches between British cavalry units stationed in India. In 1869 a challenge round was also played between the 10th Hussars and the 9th Lancers in England.
The sport continued to grow in this city under the British with local support from Cooch Behar and Burdwan Royal families. The Nawab of Murshidabad, Wasif Ali Mirza was a keen polo player. Even local aristocrats like Suvendro Mullick from Marble Palace played polo to keep the heritage going in the city.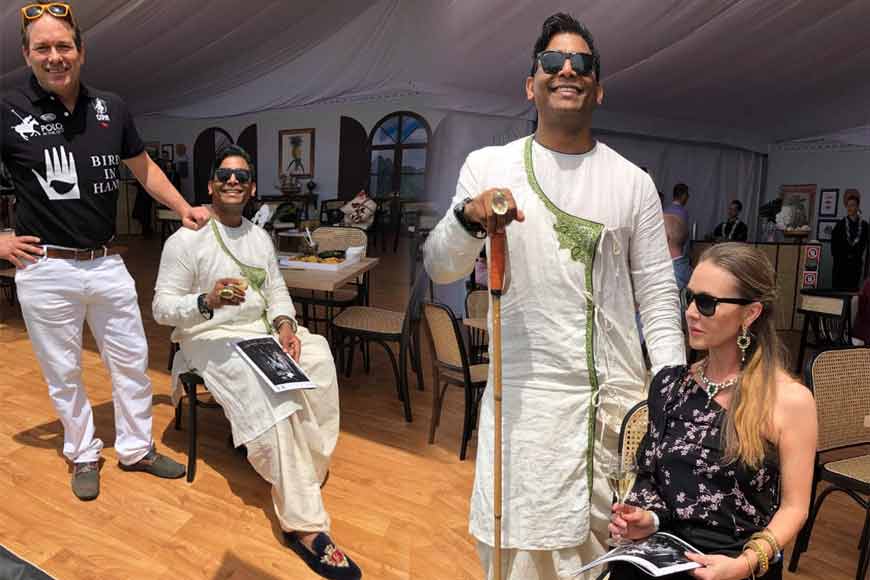 According to history, once the first polo club was established in Kolkata and the game reached England, the game spread like wildfire across the globe including Australia. Today, there are over 250 countries playing polo and Australia is one of them. Australian Polo has experienced a rapid growth in popularity. There are now in excess of 1,500 registered players in Australia and numerous clubs popping up like mushrooms across Australia including New South Wales, with clubs like Windsor Polo Club and Sydney Polo Club organising extraordinary polo matches for polo enthusiasts and spectators.
It was at Windsor Polo Club, I heard fabulous stories of Calcutta Polo Club from visiting ex Calcutta Polo Club captain and veteran of Indian polo community Mr Vijay Singh. He was the Captain of Calcutta Polo for over 29 years till the army too over the grounds. Mr Vijay Singh's father in law Mahraj Prem Singh and Pat Williamson relocated Calcutta Polo from the maidan to inside the rave course. There were two fields in Calcutta Polo Club. No. 1 was the best in India. Even our no 2 was better than most polo fields including Delhi. The most prestigious tournament, The Indian Polo Association Cup was always played in Calcutta during the peak years from mid 1950's to late 80's.
Calcutta Polo Club was the Mecca for overseas polo players like Sinclair Hill from Australia and Jefri from Brunei. The American and French team also played at the Calcutta Polo Club. It was not just a game of polo, fashion on the field was also made popular by HH Gayatri Devi of Jaipur and other fashionable Bengali ladies of the time who attended polo matches regularly.
In Sydney, during the polo event, fashion on the field continued with stunning models like Elyse Knowles seen enjoying polo in the Land Rover marquee. While Jake Ryan from popular Australian TV series Home and Away attended the event with his wife looking the part. It was like a scene from the movie Pretty Woman. Fashion in the field kept every attendee guessing who will be the winner of 2019 fashion on the field prize. While men on the field curated a mix of stylish and smart European attire, I chose to bring Bengali dhoti heritage fashion to Australian field.
In my knowledge, it was the first time that Bengal cotton dhoti was part of Australian polo fashion on the field. Even today, the Manipuri polo players in India still wear their heritage dhoti on the field to play against international teams. It was to encourage heritage fashion, diversity and sustainability. Sitting in the VIP marquee in my dhoti, all I could think of, was watching a Polo match in Kolkata, almost 27 years ago with majestic Victoria Memorial in the background as I read a great Australian poem by 'Banjo' Paterson:
'The Geebung Polo Club
It was somewhere down the country, in a city's smoke and steam,
That a polo club existed, called the Cuff and Collar Team.
As a social institution 'twas a marvellous success,
For the members were distinguished by exclusiveness and dress.
They had natty little ponies that were nice, and smooth, and sleek,
For their cultivated owners only rode 'em once a week.
So they started up the country in pursuit of sport and fame,
For they meant to show the Geebungs how they ought to play the game;
And they took their valets with them - just to give their boots a rub
Ere they started operations on the Geebung Polo Club.'