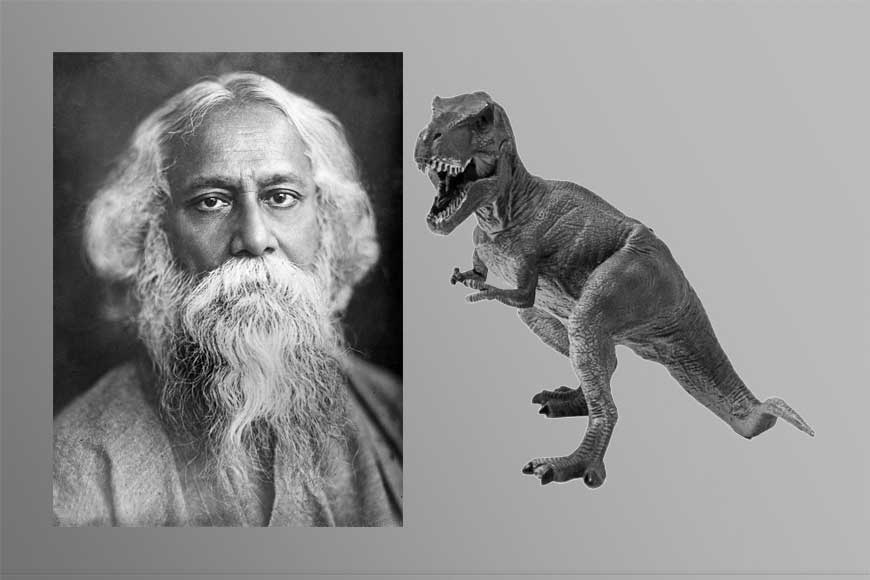 Dinosaur and a famous Nobel Laureate! And that too Rabindranath Tagore! Surprised? Well, don't be, a recent tweet by an IFS officer literally went viral! For Rabindranath Tagore is not just a Nobel Laureate and the only Indian Nobel Laureate in Literature, rather he is a versatile poet, author and a name culturally and historically significant to India and world history. So when there is a dinosaur named after him, then obviously people react.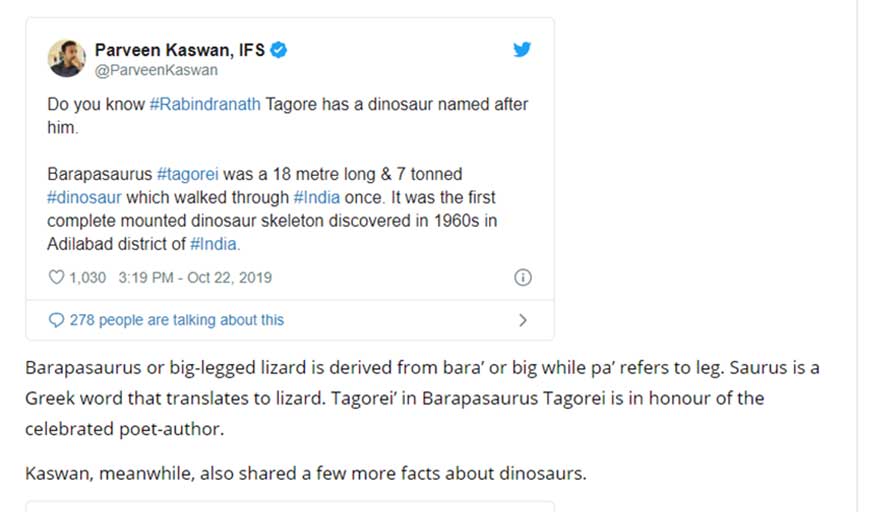 On October 22, this information gained traction on social media when IFS officer Parveen Kaswan wrote about the same and posted: "Do you know Rabindranath Tagore has a dinosaur named after him?" He then went on to reveal that the gigantic prehistoric vegetarian goliath is called Barapasauraus Tagorei. Barapasaurus Tagorei was a 7-tonne dinosaur that walked the prehistoric lands of India and it was the 'first complete mounted dinosaur skeleton' discovered in the 1960s and subsequently mounted in Adilabad district of Telangana, in India.

The first Indian dinosaur to be discovered was the Titanosaurus, the vertebrae of which were discovered in 1828. The dinosaur, however, received its name in 1877. India has a rich ecological history when it came to discovering fossils of dinosaurs. According to Kaswan, Gandhinagar and Sirmaur in Himachal Pradesh have fossil parks about dinosaurs and the Indian Museum in Kolkata boasts of dinosaur skeletons as well. What is surprising is how Tagore got linked to a dinosaur! Was it because of the mammoth popularity that Tagore had across the world, almost as gigantic as the Dinosaur named after him?