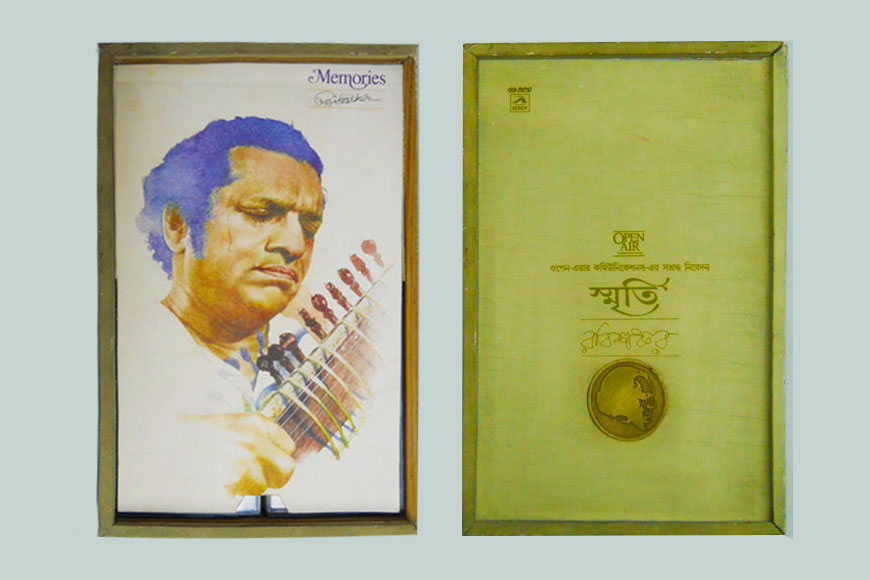 Exactly 30 years back in 1990, he was allowed and permitted to work closely with the legend on a rare compilation on his life and repertoire of works including his singing of a Bengali film song. This is a project not spoken much about! The design of the pine wood chest packed compilation of a 4 hour listening of Ravi Shankar's works was done by eminent designer Bimal Das. Those who were acquainted with Desh magazine would remember his stunning cover portraits.
Indrajit Sen managed to dig this only copy from oblivion. What followed were memories of innumerable conversations, anecdotes, performances and discreet submissions by Panditji. Today on his birth centenary, he is sharing one of the many treasures of that compilation.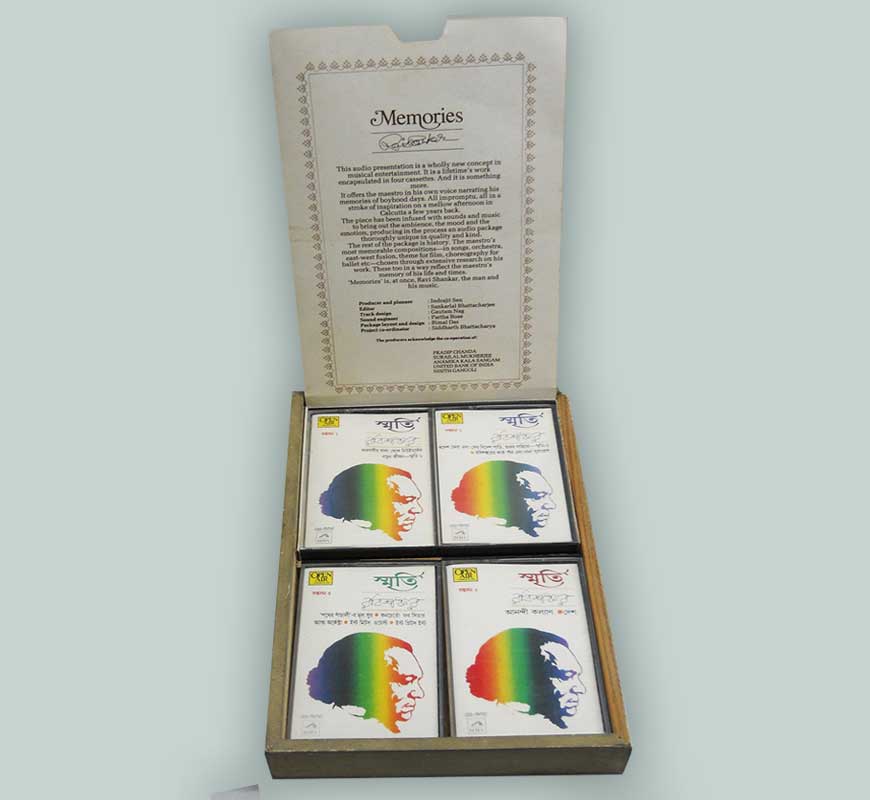 May be soon this collected works will once again be published in a new format. We all look forward to that moment.
Till then, happy listening on Panditji's birthday!
Story Tag:
Pt Ravi Shankar, Bengali Film song, Rare Songs