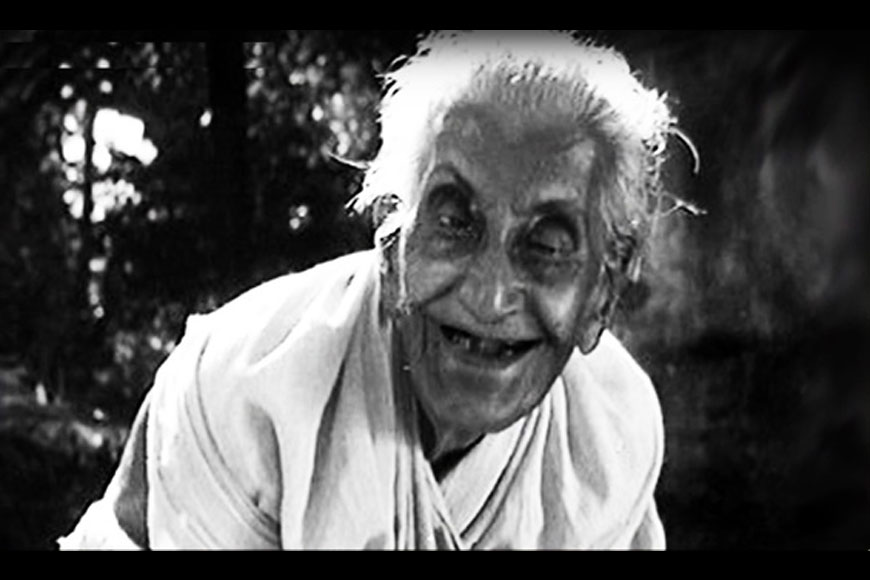 The talented octogenarian thespian struggled to fight abject penury and lived a life of ignominy in a crammed one-room rented house in the infamous red-light area of the city. Her profession had long discarded her and fame had eluded her but she did not know, destiny had other plans for her. A role of her lifetime was waiting for her, one that would ensure her name in the annals of world cinema.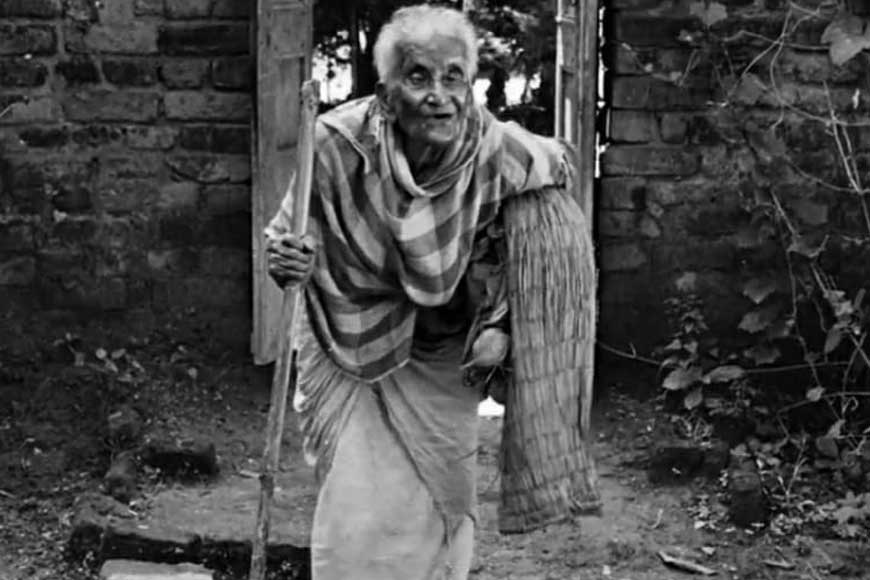 The year was 1952. Satyajit Ray, then working as a visualizer at D.J. Keymer, a British-run advertising agency, decided to put in his papers and make a film based on Bibhuti Bhushan Bandopadhyay's Aam Antir Bhempu. He chalked out all the details of the film to the most minute level before starting work in it. He had a detailed picture of the film mapped in his head. He had all his actors ready who for the various roles in the film perfectly, except one. He needed an old lady to play the role of Indir Thakrun and searched high and low for the person who would fit the bill, but in vain. A dejected Ray was on the verge of giving up hope when veteran actress Reba Devi, who played the rich neighbor, Mrs Mukherjee in the film, recommended to him the name of Chunibala Devi. A former theatre actress, Chunibala Devi had made her film debut with Bigraha in 1930, though after her second film, Rikta in 1939 she gave up acting in films. Chunibala's search led him to Sonagachhi, the infamous red light area of Calcutta.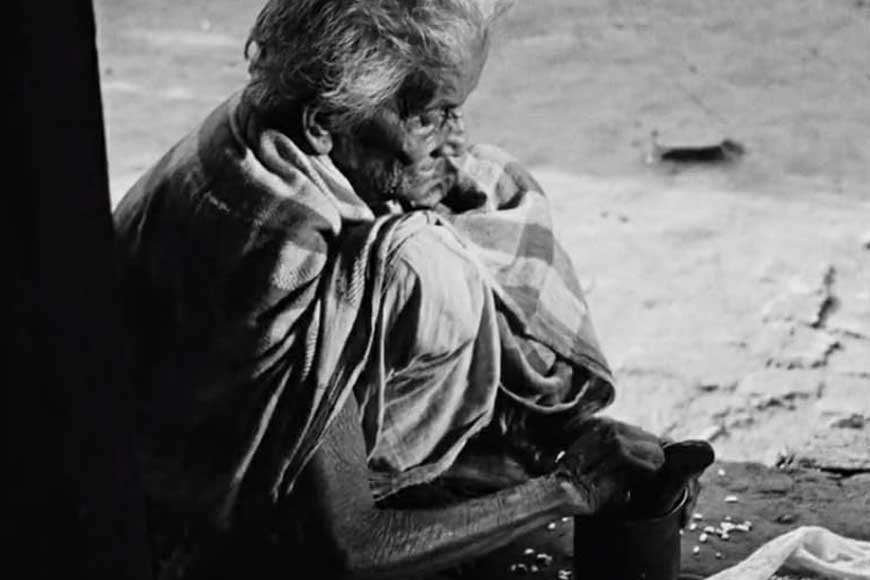 By then the octogenarian actress was living amid abject poverty alone, in a crammed room, away from prying eyes. When Ray knocked at her door and she came out, the director was jubilant. He had discovered his Indir Thakrun, exactly the way he had envisioned. Chunibala Devi's wrinkled countenance, her crooked gait and her croaking voice was what Ray had been searching for so desperately. She became the unforgettable face of Indir Thakrun. Pather Panchali brought her back in front of the camera once again and she finally won over the world with her acting prowess. Chunibala Devi was in her 80s when she signed the film. She was paid a little over Rs 20 for every working day. Ray could not afford more than that amount at that time. He had already mortgaged his life insurance policies and his wife, Bijoya Devi's gold ornaments to make the film.
Ray began shooting in 1952. He chose Boral village, a non-descript hamlet in the southern outskirts of the city and transformed it to Nischindinpur village as described by author Bibhuti Bhushan Bandopadhyay. Ray was immensely impressed by Chunibala's low-key acting style. He was moved by her fantastically realistic delivery. In fact, there is a scene in the film that depicts Indir Thakrun squatting outside the floor of her room and eating puffed rice from a dented bowl and little Durga is watching her wide-mouthed, with a long roll of silver foil held in her hand. The shot was so natural and perfect that Ray forgot to say "Cut" at the end of the shot.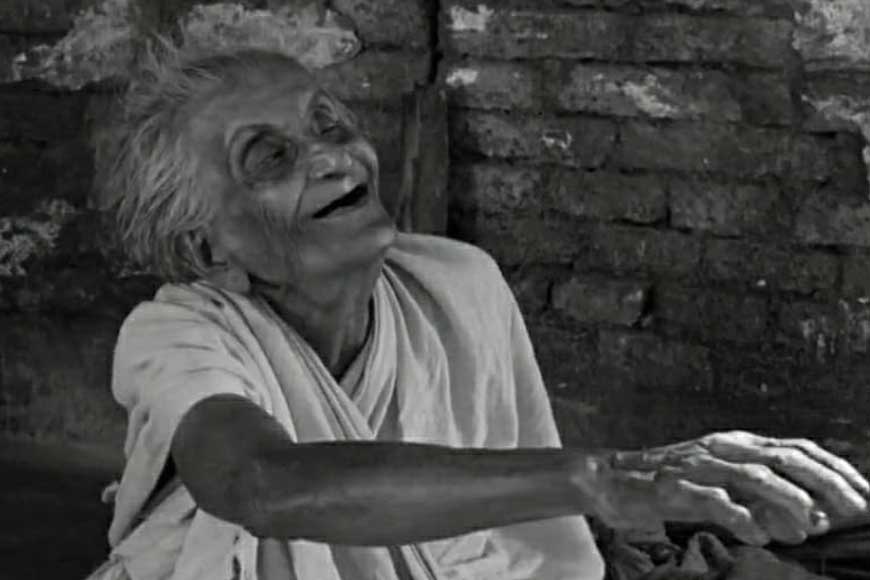 Ray filmed the death scene when Chunibala Devi was 82 years old. But she was always game and took up the challenge bravely. She squatted on the ground, then, toppled over as instructed. It was a perfect take. As she went down, Ray sprinted towards her and seconds after her head hit the ground, he was cradling it in his lap. Chunibala had a wry sense of humour as well. During the shooting, there is a scene that depicts Indir Thakrun is dead and the pall-bearers carry her corpse away for funeral rites. After the shot was okayed, unit members suddenly realised Chunibala lay stiff on the cot, without moving a limb. Everybody panicked and rushed to see if anything was wrong with her. Amid this commotion, she suddenly opened her eyes, looked at the anxious faces around her and winked. and said very casually, "Oh! Is it over? I thought the scene was still being shot!" and, to everyone's relief, smiled broadly.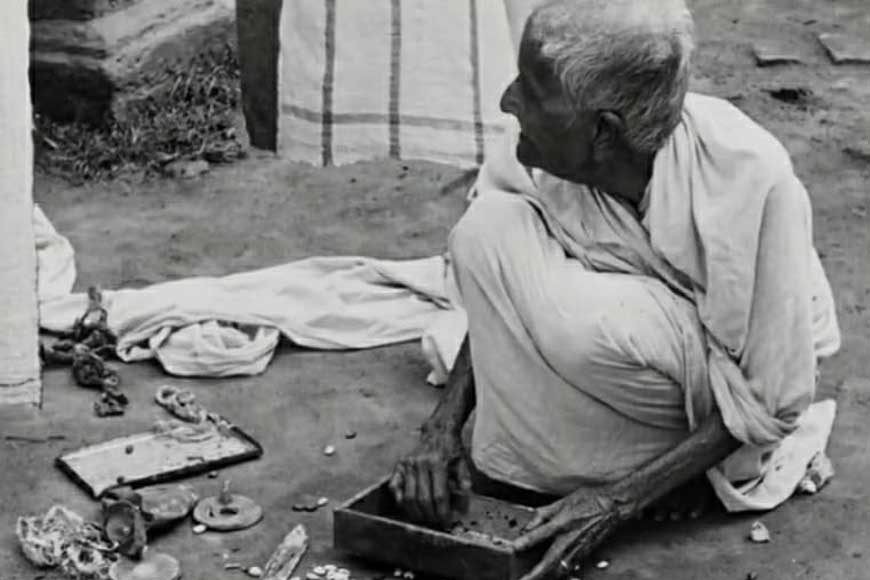 Ray decided to incorporate a song on the lips of Indir Thakrun. When the idea was mooted to her, she agreed instantly. She crooned in her unparalleled voice the cult song, Hari din toh gelo sandhya holo, paar karo amaare. In 1955, death arrived for real for the ageing thespian. She did not live to watch the film after its release or witness Pather Panchali create history. The film won an award for Best Human Document at Cannes.
Story Tag:
Satyajit Ray, Pather Panchali, Bengali Movies