Director who called Hollywood 'The Big Nipple' -- KIFF Special Homage to Bernardo Bertolucci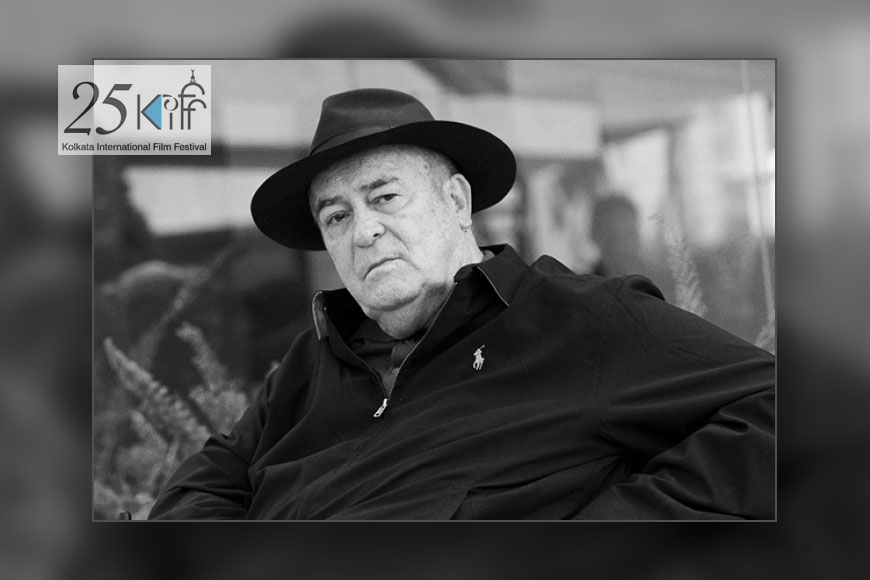 With each of my movies, every time is the first time... which means taking risks... When a world-renowned, multi-Oscar winning director makes such a comment even after making several award-winning movies, you know, here is a man who believes in every creative trajectory and knows every creation is a risk!
Well Bernardo Bertolucci not just took risks but created ripples by describing Hollywood as 'The Big Nipple' at the 1988 Academy Awards. In his own words: "The day after I remember I was driving in Sunset Boulevard and on the radio there was the disc jockey saying, and now music from the Big Nipple... And so, they adopted it...I just meant that night these nine Oscars for The Last Emperor were like a big, big breast feeding for all of us. It was a joke. Sometimes from Hollywood is a very dry nipple; that time it was big and very generous."
Bertolucci's films were known for their colourful visual style. Set on non-linear timelines, his movies had frequent references to classic movies, had nude, long, complex camera movements. Son of poet Attilio Bertolucci and Ninetta Giovanardi, who was of Irish descent, he attended Rome University and became famous as a poet too. But later it was the medium of movies that drew him more. And his creative thoughts found a channel while serving as assistant director for Pier Paolo Pasolini for the film Accattone.
Bertolucci entered the arena of Academy Awards, with nomination as best director for Last Tango in Paris (1972), and the best director and best screenplay for the film The Last Emperor (1987), which walked away with nine Academy Awards. He was also awarded a Star on the Hollywood Walk of Fame at 6925 Hollywood Boulevard in Hollywood, California on November 19, 2013.
Interestingly, Bertolucci's Last Tango in Paris (1972) was pronounced obscene as was banned 'forever' by Italian courts. The director lost his civil rights for 5 years, couldn't vote and received a four months suspended sentence. Despite all controversies, Bertolucci accepted all kinds of interpretations of his films. "The only reality is before the camera. Each film I make is kind of a return to poetry for me, or at least an attempt to create a poem."