Dr Ajoy Mistry turns a boat into his chamber to treat Amphan victims in remote areas!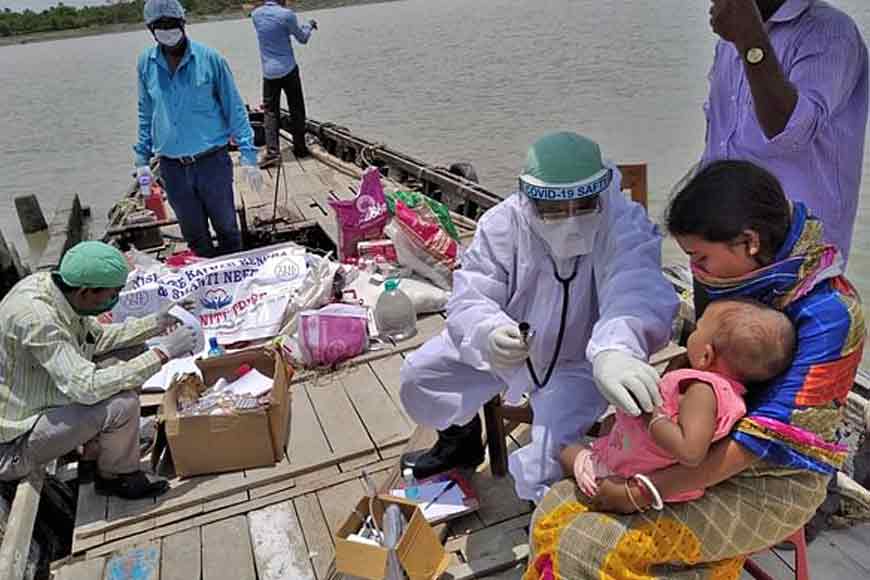 He travels to the remote areas of South Bengal and leaves his home in Kolkata with around 15 of his assistants at 3am in the morning. Yes, around that time, most urbanites would be sleeping in the cosy corners of their homes. But Dr Ajoy Mistry is true to his profession and he knows how the Amphan victims of both 24 Parganas are without doctors, facing shortage of medicines, without treatment specially with the COVID-19 doing the rounds and most normal activities put on hold. He takes 4 more doctors with him and since Lockdown, they travel on boats to remote areas of Sundarbans, not just to treat patients, but also to distribute relief materials.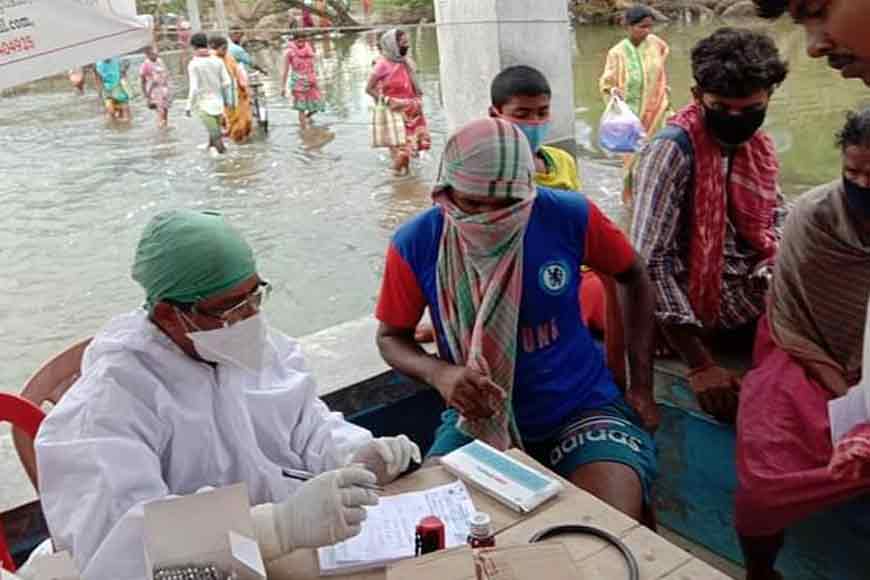 Incidentally, Dr Ajoy Mistry is the son of famous Subhasini Mistry, the Padmashri Awardee who was a vegetable vendor and set up the Humanity Hospital for the poor with the money she saved. No wonder her son would be equally dedicated to the cause of the needy. Humanity Hospital has a branch in Sundarbans, but the doctor team travels all along the coast of 24 Parganas, treating patients of remote areas who do not have access to the hospitals and treatment specially after Cyclone Amphan. Their main hospital in Hanspukur is a dedicated COVID centre. So the doctor team of the hospital now gives service by going to remote areas. We salute such doctors and wish many more in Bengal would come forward like them!
Image Source : Milaap