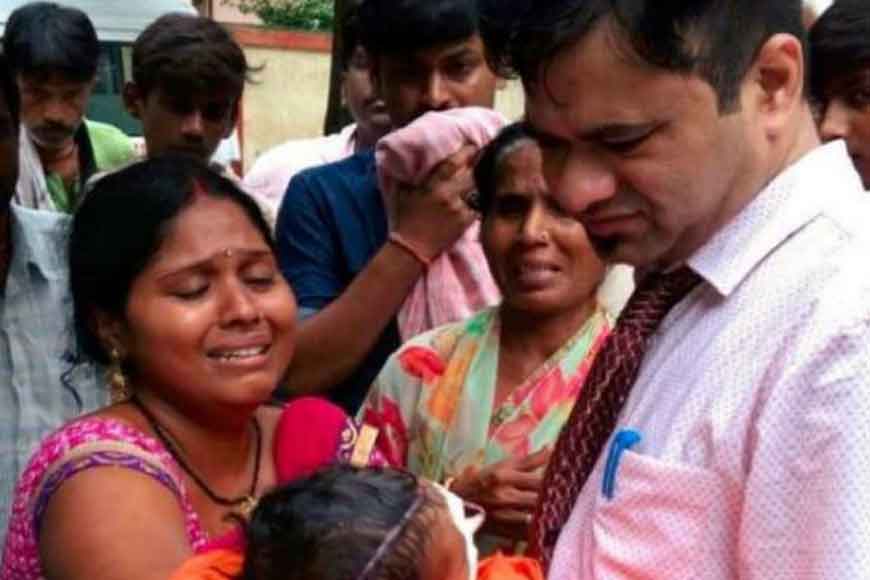 # "The delay in payment is reaching six months… in case of further delay, the entire responsibility would be of BRD Medical."
# "We will be unable to continue supply… in case of non-payment of dues… it would not be our responsibility."
The two letters sent by Pushpa Sales Pvt Limited — the company which supplies liquid oxygen to Baba Raghav Das Medical College Hospital in Gorakhpur— to the principal, Rajeev Mishra.
Finally, the contractor who supplied oxygen cylinders stopped services over non-payment of dues, causing the death of at least 30 children between Thursday and Friday in the encephalitis ward.Amid such tragic circumstances, there was one man who tried his best to save the dying children, paediatrician Dr. Kafeel Ahmed. He even paid from his pocket to ensure the oxygen supply didn't stop.
At around 2 am on Thursday night, employees of the encephalitis ward informed Dr. Kafeel that oxygen could be supplied to the children for only one more hour. On hearing this, he rushed to the clinics of his doctor friends and brought around 12 oxygen cylinders in his car. He also contacted SSB's DIG and brought 10 cylinders. When the oxygen supply finally stopped at around 7 am on Friday morning, Dr. Kafeel along with his team of junior doctors tried their best to ensure patients and their caretakers remain calm. He called in favors and tried various sources to get at least the minimum number of cylinders required. However, despite his best efforts, he could not save 30 children suffering from Japanese Encephalitis from dying due to lack of oxygen.
Still, men like Dr Kafeel Ahmed once again prove that humanity still survives in the face of a materialistic world. Though the UP government removed him from his post yesterday!