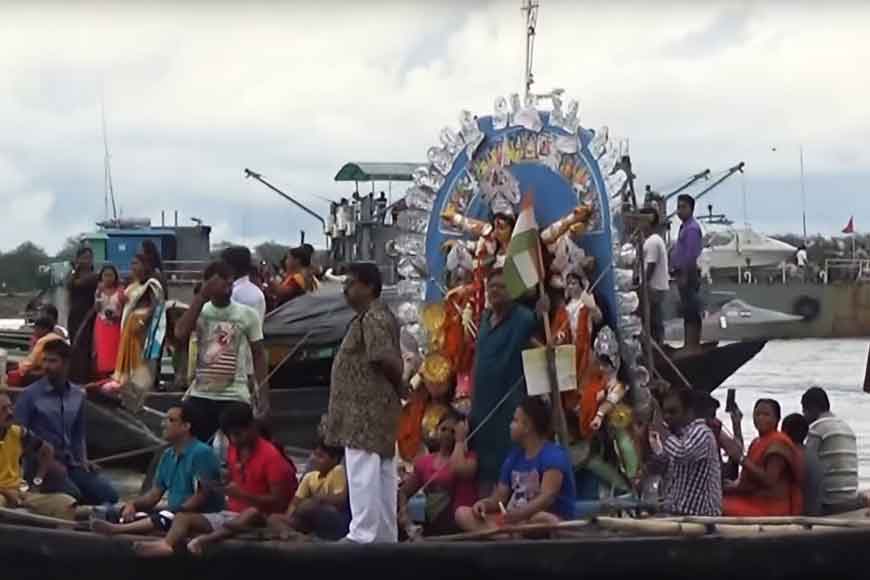 At the end of Durga Puja, on Vijaya Dashami, the Ichhamati River at Taki offers a unique spectacle -- boats crammed with people from both India and Bangladesh converge to immerse their respective idols. Boats of all shapes and sizes can be seen on the river, as far as the eye can see — each one flying the flag of its respective country.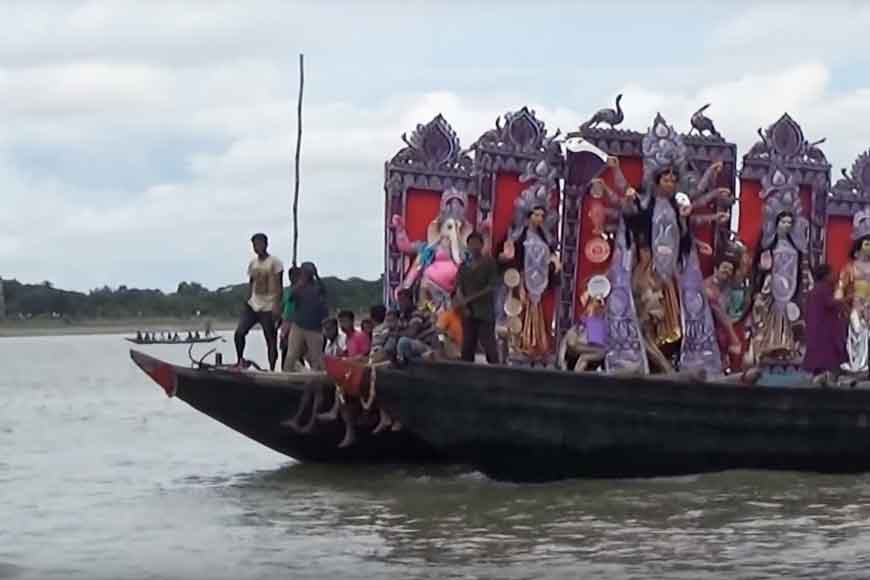 You, too, can be part of this cultural phenomena. The West Bengal Tourism Department Corporation (WBTDC) has announced packages for visiting Ichhamati River on Dashami to see the two nations immerse the idols. Taki is just a 2-hour distance from Kolkata. It is located on the banks of the Ichhamati River. On the other side of the Ichhamati is Bangladesh. Taki is the land of Zamindars. Once there were palatial houses in Taki, however, all of them are now in dilapidated condition. There is a 129-acre Machranga Island which you can visit by taking the launch service from the ferry ghat. Every year, lots of people on both sides of India and Bangladesh gather to watch the immersion ceremony. It is an auspicious time to reap harmony among people from both sides. Boats from either side sail down Ichhamati for the immersion of Durga idol.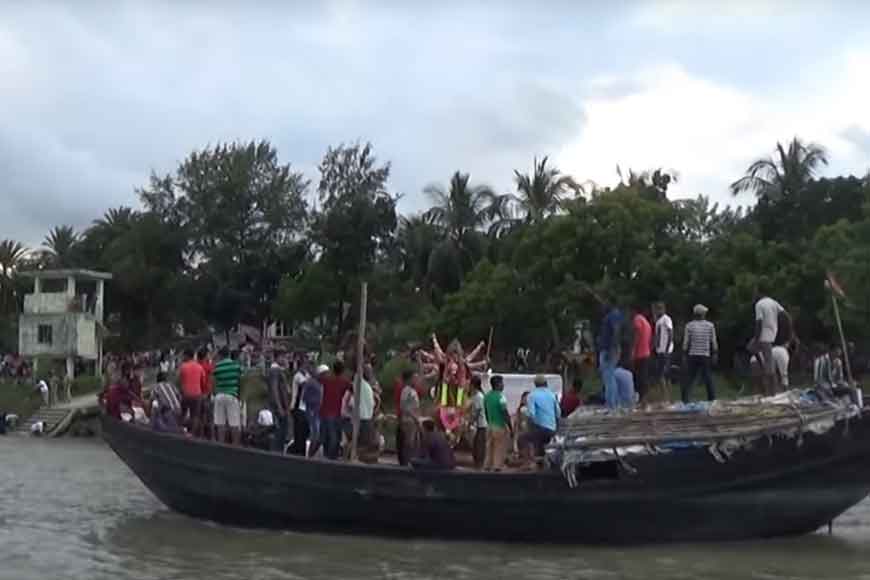 According to the plans of the WBTDC, the package will be available for just Rs 2,000. On Dashami, passengers can board the luxurious Volvo buses at 11 in the morning, which will ply to Hansnabad. From there, they will board the ship at noon that will take them to the river. The river route will take them to Taki. All refreshments and lunch will be provided aboard the vessel. Visitors will reach Taki by three in the afternoon. The ship will be stationed there from 3:00 to 5:30 pm, to allow visitors to see the immersion of idols across two borders. After that, the ship will return to Hansnabad, from where you can return to Kolkata via buses.