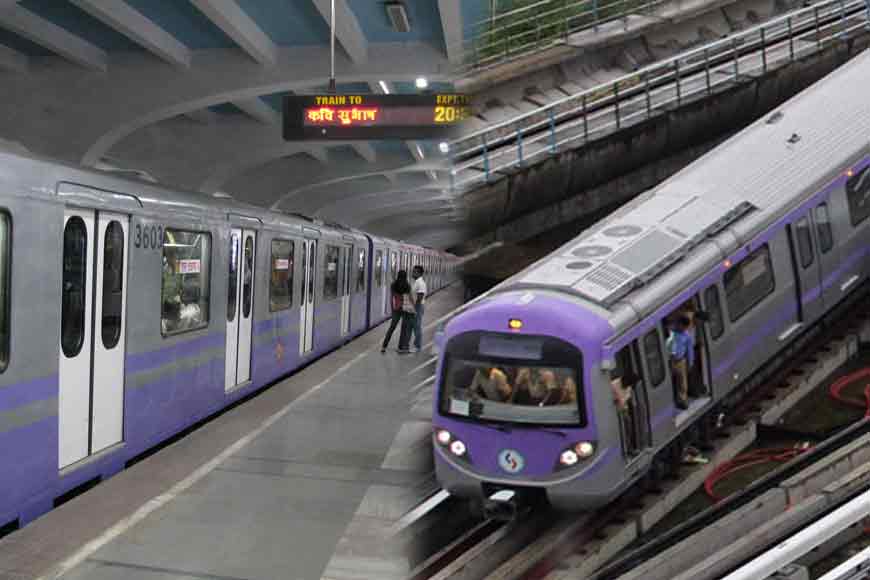 The miserable death of Sajal Kanjilal, a theatre activist, trained dancer, poet, little magazine enthusiast and a model for artists, left the entire city shell-shocked last week and threw light on the negligence of the Kolkata Metro authorities. The Metro railway had ordered a high-level probe into the incident and finally came up with a safety mechanism to keep these horrific incidents at bay. Keeping such accidents in mind, The East West Metro has now come up with facilities to ensure a safe journey. Compared to the 35-year-old North South corridor, the East-West metro route will have a higher safety index.
Convex mirrors are being installed on the six stations of East West Metro route. These mirrors will enable the driver to see what is happening outside the coaches. The north-south corridor in which Kanjilal's wrist got stuck, has an obstruction gap which is above 15 mm whereas the standard gap between the doors of East West metro rake is 15mm beyond which the train will be bound to stop.
The East-West route will have intelligent sensitive edge on the doors which will prevent dragging incidents on the platform. The pushback feature of the doors will let you pull the doors up to 30mm from inside. If your arms get stuck between the doors, this system will also help the passenger to pull it back. In case of emergencies, one can easily increase the gap. The East West Metro will also comprise of highly restrictive platform screen gates which commuters have to cross. It will feature an efficient talk-back system which Kolkata Metro authorities have been asked to install in the north-south section also.
All stations of the East-West Metro stations will also have 37 IP based CCTV cameras connected on board. The third rail current connecter will also have a faster and advanced mechanism. If the situation demands, one can use the Emergency Stop Plunger in every station. If the 35-year-old North-South corridor of Kolkata Metro is equipped with these facilities, it will reduce delays, increase safety we can all hope that none will have to succumb to a tragic death like Kanjilal had to.