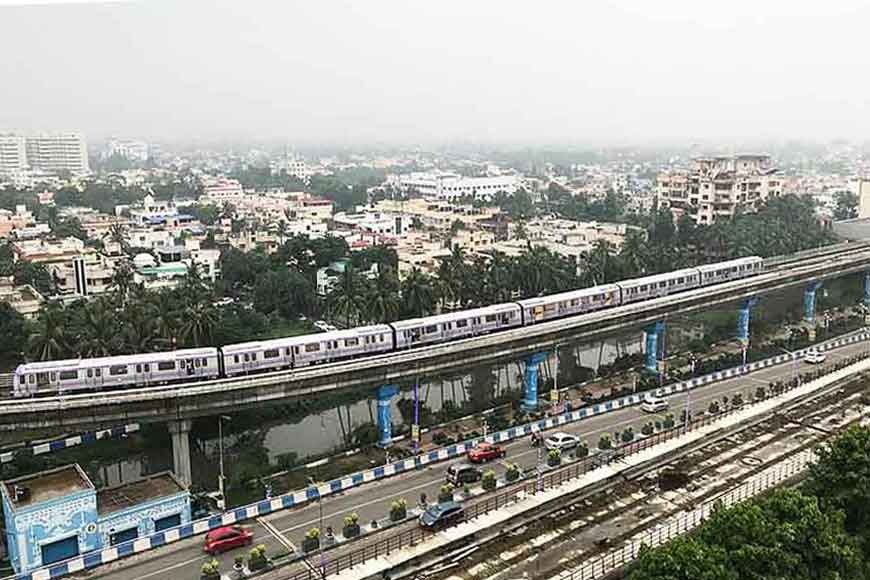 The long wait finally comes to an end. The East West Metro of Kolkata will begin its journey from July. In the initial phase, the East West metro will run from Sector Five Station to Salt Lake Stadium which includes six stations. The stations include Salt Lake Sector Five, Karunamoyee, Central Park, City Center, Bengal Chemical and Salt Lake Stadium.
Initially, the train will run at an interval of twenty minutes. The minimum train fare will be Rs 5. The new metro will be running from 7am to 10pm. The last train will leave the station on both the sides at 9:40pm. Suicide rates at metro stations have become a regular phenomenon. To put end to this, screen doors will be placed in the platforms of the East-West Metro. People will not be able to pass through the screen doors and reach the rail lines. After entering the platform, the doors of the metro and the screen door will open together.
In the second phase, the metro train will be travelling from Sealdah to Howrah Maidan. The construction work is in its process. The stations of this route are Phulbagan, Sealdah, Esplanade, Mahakaran, Howrah Station, Howrah Maidan. The metro will be running under the Hooghly river from Mahakaran to Howrah station. The improved passenger evacuation system of the newly launched metro will truly enhance your travelling experience. The aerodynamic design will combat the wind resistance and help in optimization of energy consumption. In cases of emergency, passengers can use the door of the cabin of the driver which has a ladder that can unfold within 25 seconds. Each coach comprises of six emergency intercoms and CCTV cameras which ensure a better communication with guard, passengers and drivers.
This stretch will have carriages with new doors. The new rakes will have a roof mounted version and air conditioning with LED lights.