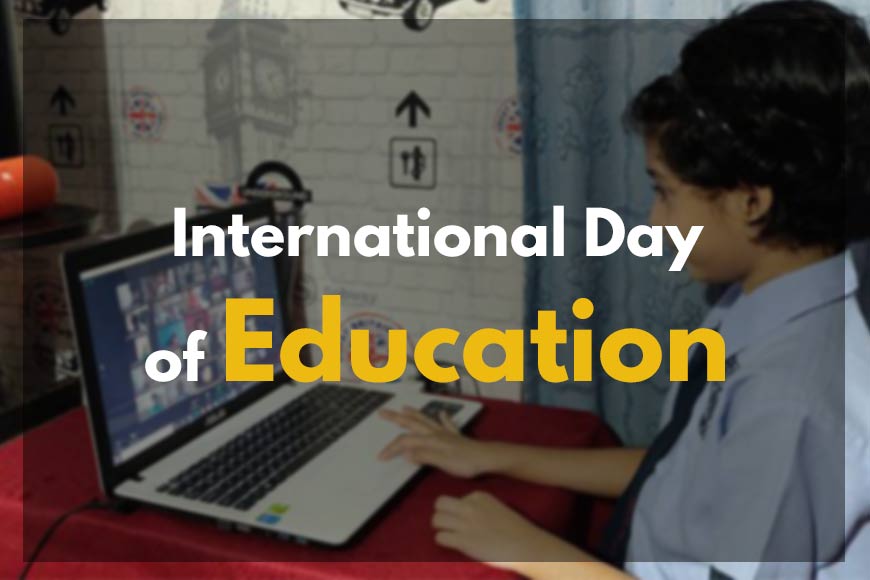 How does it feel when suddenly books and classes and teachers all go online and virtual? Online mode of imparting education has become the future learning instrument in the days of COVID19 pandemic, particularly in India, where it was not as popular as in the West. Learning has shifted its base from classroom to online medium. Life in the days of the pandemic era has changed, so has education with laptops, smart phones, headphones and web cameras ruling the roost. In the last ten months, classroom learning has been completely replaced by online mediums, that have opened doors to many challenges and opportunities. Urban students are more privileged compared to their rural counterparts. Students in urban and semi-urban areas have easy availability of electronic gadgets and internet, compared to rural Bengal, facing more predicaments.
According to some educationists and teachers, challenges and predicaments are the foundation for opening up new opportunities and innovation.
"When the teachers started initially,

they faced problems and it was like a hit and trial method. We were all experimenting.
Ms Meena Kak, Director of Lakshmipat Singhania Academy, said, "Every challenge offers new opportunities and the same applies for the pandemic. Had the pandemic not thrown us challenges, we would not have known that school classes could be run online." "In future, education will be a blended learning system --- a combination of online and offline. No one can substitute the presence of a teacher in the classroom. But the teachers must be tech-savvy in order to survive in their profession. The school management must come forward and train the teachers and equip them with technology," she elaborated, talking about the future of online education.
Usage of technology and improvising on it are crucial factors. Teachers had an uphill task in the initial months.
"When the teachers started initially, they faced problems and it was like a hit and trial method. We were all experimenting. Following discussion with our IT team in school, the teachers prepared their own videos and uploaded them in our portal. Every teacher makes 3-4 videos per week and per subject and there are doubt clarification sessions. There are multiple tasks at hand for teachers--taking the online classes, research and selection of good resources from the portals and use those resources for computer-based teaching," Ms Kak said.
However, students have their share of thoughts about the online classes. Ahir Bhattacharjee, a Class-X student of DPS Megacity, said, "We have saved a lot of time for studies by staying at home. But I missed the concept of one-to-one teaching, especially in Maths and Grammar. Network issues also play a major deterrent during the online classes."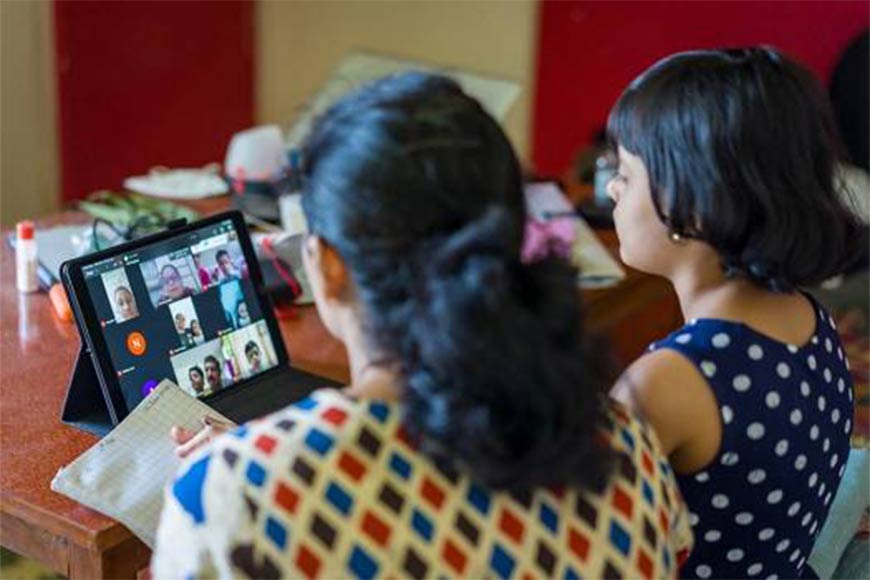 "Online education involves access to internet and electronic devices, which may be a problem for many, if we consider the student community as a whole," Ahir, who will be appearing for ICSE examination in 2021, added.
For some students, health complications aggravated due to online classes. "Prolonged usage of online reading materials and looking at the mobile screens for long hours during regular online classes led to deterioration of my eye-health. Initially I had headache and irritation in my eyes after the classes. I wore glasses from childhood but never faced such eye problems in school. I visited my eye specialist as I was having blurry vision," said Ankita Goswami, a Standard-XI student of M.P. Birla Foundation High School.
Contrary to the urban scenario, there is completely a different picture in the semi-urban and rural Bengal,

especially the remote villages. Lack of gadgets, internet connectivity had prompted the West Bengal government to provide TABLETS for the students to expedite online classes. The process of data collection for disbursing money for TABs have also started.
The teachers of the state government and government-aided schools had also started online classes in April. But the reach of such classes was solely dependent on the location of the school. In many cases, one member of a family has a smartphone and students did not have access to it during the day. In many remote villages, the students even lost their books during Cyclone Amphan, and are still struggling.
Taking serious effort, the government school teachers often schedule the routines, keeping in mind convenience of the students, and even take evening classes. "We remain online in Whatsapp and ask the students to stay online at the same time. A group has been formed and we send small videos and wait for their response. Google meet is not the option for many students. We give instructions and ask them questions via whatsapp," Kousiki Dey, English teacher of a government-aided school of West Bengal said.
It is an uphill task for the government schools. But the city schools are bringing in new changes and innovation to the online teaching methods. Like Meena Kak mentioned: "We are introducing a lot of experiential learning in our online classes. For Maths we are using Geo Gebra, showing concepts of maths through Geo Gebra to make learning alive and interesting. Classes are taken on Microsoft Teams with a break of 20 minutes after each class. We worked examination strategies by asking students to keep two gadgets, one can be used for question papers and invigilation can be done on the other."
In government schools on the other hand, the teachers take initiative to conduct small exams via whatsapp. "We give questions in the whatsapp group and ask them to take photographs of their answers and send them in a scheduled time. We correct the work and send them back. There are students who are eager and work hard. They clear their doubts through whatsapp. However, it is difficult to track everyone like physical classes," Dey said.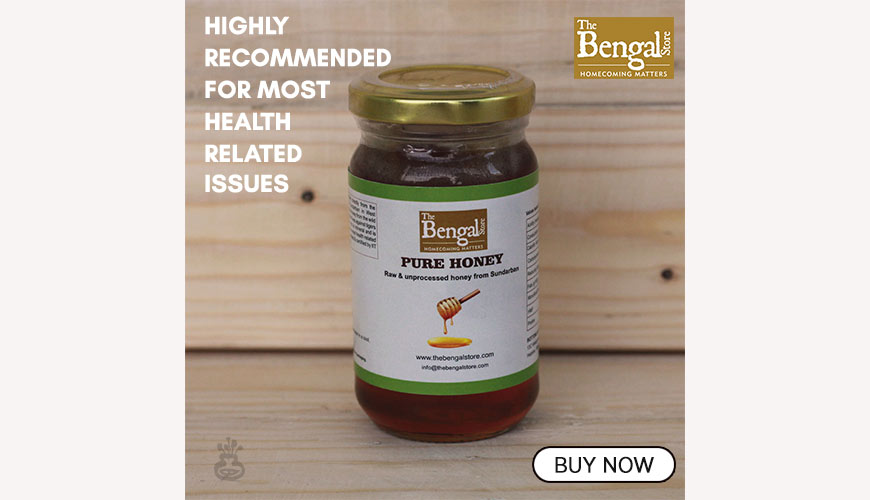 West Bengal government school teachers have taken up an innovative initiative of teaching the students of tribal, rural and backward districts, who hardly afford a smartphone or internet. The classes are taken by them under open sky, community halls of the villages, temple premises and even under the trees. Lovingly called 'Lockdown schools,' these open classes have started with Unlock-1 starting in June first week and are done maintaining social distancing, using hand sanitizers, soap and water.
Tanmoy Singha, a teacher of Radhamohanpur Adivasi Primary School in Salboni, said, "Mostly tribal students were forgetting what they had studied during lockdown. The parents are proactive to send their children to us. We are taking the classes in the open field, maintaining social distancing. Out of the total 54, 15-25 students are attending classes. The school is running twice a week." Both Bengali and tribal language Alchiki are used as a medium of teaching in this school.
Even during COVID-19 pandemic when schools were closed in the state, the teachers went to the schools once a month and the mid-day meal rations were distributed to each child. Some government schools even took initiative to encourage students to grow their own organic vegetables in their own school premises. Many government schemes, like Sabuj Sathi, a brainchild of Honb'le Chief Minister Mamata Banerjee, helped students, primarily girl students to reach schools cycling even in remote rural areas. In secondary and higher secondary sections, additional text materials are supplied, along with the existing books to boost learning.
Despite all these humongous efforts on the part of teachers, Aniban Chakrabarti, Foreign Language professor, IIT (ISM) Dhanbad and Ramakrishna Mission, Kolkata believes that the lack of personal touch is missing in the online class system. "On one hand the advantage is that students are continuing with regular routine but the biggest problem is not smooth internet connection and lack of personal touch with the students. The students gain more confidence once they are in front of the teacher and can learn more freely. May be in the days to come either normalcy will be restored or this new normal will become a habit," he added.