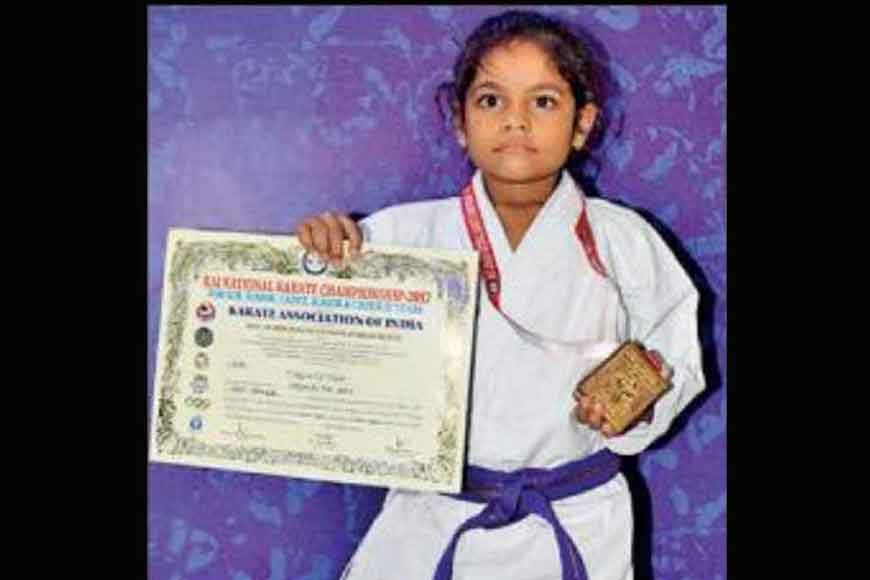 Little Arinjita, enrolled for karate lessons as a mode of self-defense at the tender age of six. Within two years, she won gold medals in both national and international arena and made Bengal proud and then went on to make the country proud too. The Class III Barasat girl, heralded a golden age of karate with her winning streak.
Arinjita won gold in two events at the third International Karate Championship held on July 29 at Netaji Indoor Stadium.She won the gold medal a couple of months ago, at the national championship held at Delhi. Her trainer Bholanath Sau says "I had noticed her and from the very first day, I knew she is immensely talented."
Arinjita says she was encouraged by one of her brothers to take up karate. Her parents were not opposed to the idea, since they felt karate would enable their daughter to protect herself. However, after her phenomenal success, her family, relatives and neighbours are all enthusiastic about her and want her to scale newer heights.