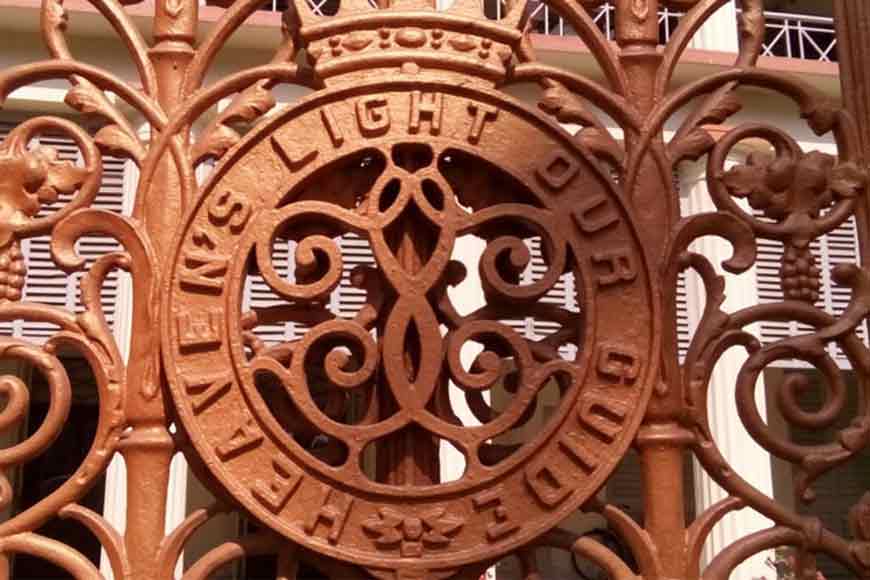 Emerald Bower to Kolkata is what Buckingham Palace is to London. The ornate intricacies of the entrance door carries an oval plaque, that says: 'Heaven's Light, Our Guide.'
The owner of this house, Pradyut Tagore and others of the clan got 'Order of the Star of India,' a special title from the Queen of England. Such titles were given to natives by the British, to make the rich, educated and famous Indians loyal to the Queen. It was here that Rabindranath Tagore met Bankim Chandra Chattopadhyay in his childhood. The Nizam of Hyderabad also stayed here. Since the gate of this building was made during the Tsar's rule, it has an influence of Russian opulence.
By then, Kolkata had been divided along racist lines: areas designating residents of whites and blacks were separate. The area north to Esplanade was considered the White zone, while beyond Chitpur lay the Black area. Some residents of Kolkata thought that the 'Heaven's Light' was brought by the British to the city from heaven and started decorating doors of their houses with similar plaques. To them the colonisers were God sent. Emerald Bower's entrance plaque was hence a bitter reminder of many in Bengal who had accepted British monarchy and were more proud of them than of their own motherland!