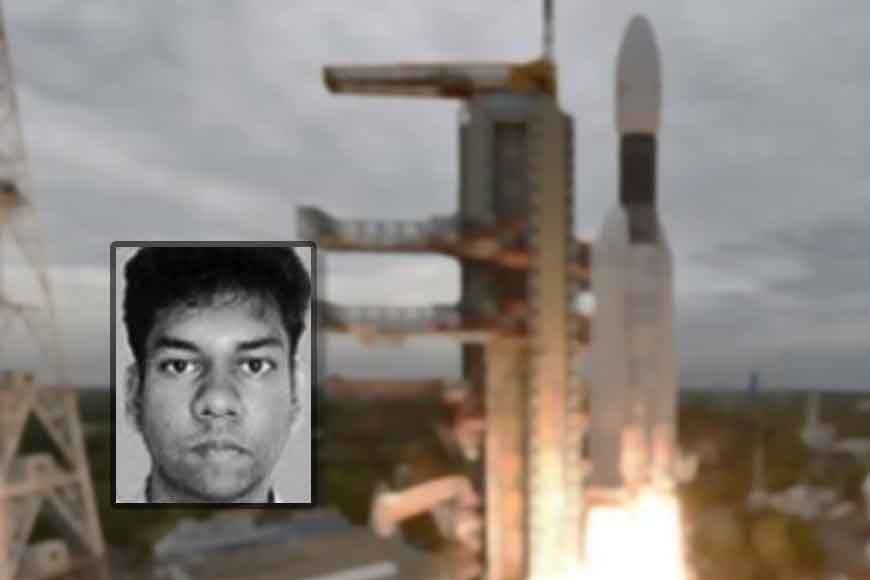 He loved playing with toy rockets as a child and would often sit to assemble its parts to make a new one. Probably that child's play had a bigger inspiration in store for Souresh Pal of Katwa. Son of a physics teacher of a semi-urban school of Katwa, Souresh has been raised in humble background. Better to say he comes from a middle class family of semi-urban Bengal, where children are taught in government schools and colleges and yet they reach the pinnacles of glory by sheer tenacity and hardwork. Souresh is an example of the same.
26-year-old Souresh joined ISRO around 2 years ago as an engineer. He was part of the Chandrayaan II's fuel tank design and management. As we are all aware the spacecraft needs special fuel for operation and designing the fuel tank is vital as the Chandrayaan II will be orbiting for more than a month in space before it actually lands on moon. From the details of how a rocket is made to how to use the fuel in the right amount, Souresh is part of a team that is vital to the mission. A student of Kashiramdas Vidyatan of Katwa, Souresh went on to become a mechanical engineer from Liluah's MCV college and joined ISRO by cracking their entrance examination in the first go. His father is a physics teacher with a local school.
More power to talents like Souresh.