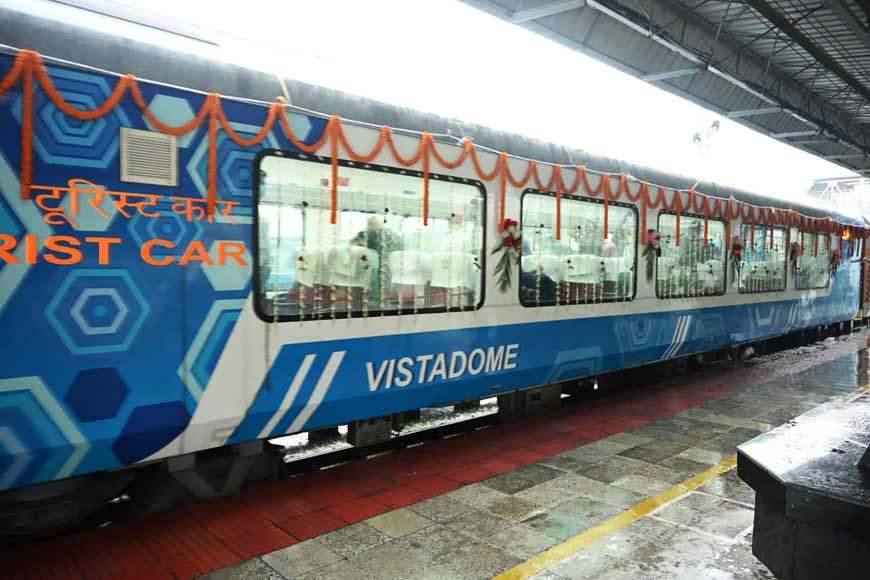 The hill springs suddenly come alive through dense forests, a deciduous canopy touch the roof of the coach you travel in, a group of hornbills fly past. And you enjoy all this while sitting inside a train coach with transparent glass walls around, more like the underwater experience of Singapore, or even the Euro Rail passing through Switzerland. But now this dream comes true in our very own North Bengal and the Dooars come alive through Indian Railways' Vistadome coaches on a special luxury train running between New Jalpaiguri to Alipurduar.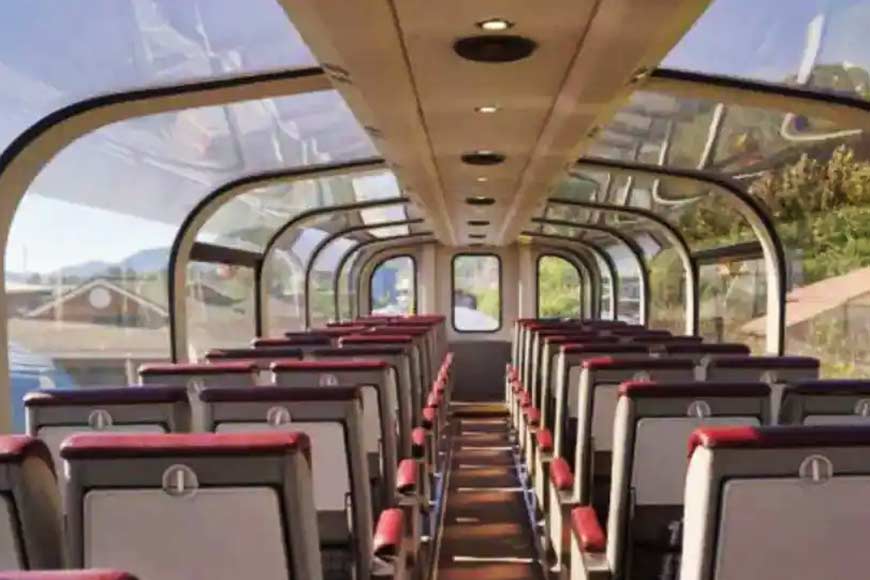 The coach has been introduced in view of the beauty of forests, tea gardens and rivers in North Bengal attracting tourists. The train from New Jalpaiguri to Alipurduar will have 2AC and Non-AC chair car and Executive chair car. The vista dome allows passengers to enjoy the beauty of the area while sitting inside the coach. There have been provision of special selfie zone and WiFi facilities. The seats can be revolved 180 degrees, to give a complete view of the scenery around. They will have wider entrance doors to help persons with disabilities or those on wheelchairs. The coaches will also have automatic sliding doors and entertainment system integrated with digital display screen and speakers.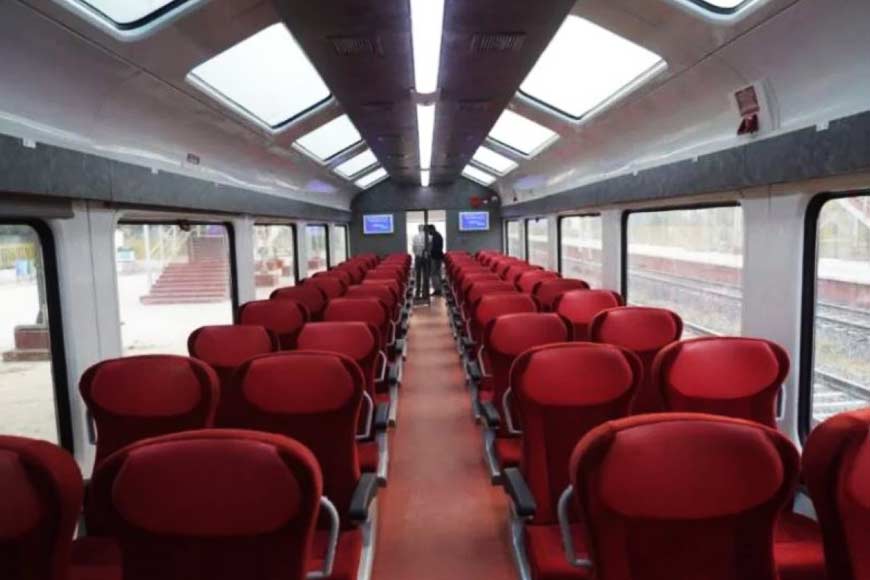 The charges for a person is Rs 770 for Vista Dome coaches, Rs 310 for AC chair and Rs 85 for Non-AC. The enthusiasm is such that first few journeys are already full booked. The train route will go from New Jalpaiguri, through Sebak, New Mal, Hasimara, Rajabhathkhaowa and finally end in Alipurduar. It is expected that the luxury train will help boost tourism in the area and with increase in demand, more coaches will be added. Tea, snacks and breakfast are also available in the train with additional charges.